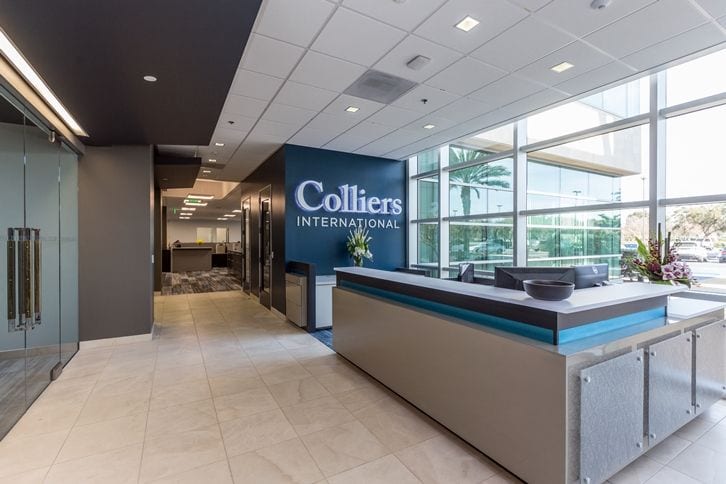 Colliers CIGI
A major publicly traded commercial real estate services company.

Colliers International is one of the world's largest commercial real estate services and investment management firms. It operates in 68 countries and has more than 15,000 employees. As such, its client lists in markets such as New York, Los Angeles, D.C. and Chicago rival those of top competitors such as CBRE, JLL and Cushman & Wakefield. It operates on the brokering, management and advisory sides of pretty much every commercial real estate sector.

The origins of Colliers International lay in a number of mergers and acquisitions as well as spinoffs. The original firm started in Australia in 1976 through a merger between Glynn Lynch & McHarg and Jones Lang Wootten & Sons. More mergers and acquisitions followed in the 1980s and 1990s, and Colliers International took its present form in the present century, when Toronto-based FirstService Corporation began buying up constituent parts of the company before gaining primary control in 2009. FirstService spun off Colliers International's U.S. operations in 2015, and indeed spun off Colliers International's operations overall. FirstService operates separately.

Colliers International is based in Toronto, though its chief executive and president of U.S. operations, Gil Borok, works in Los Angeles.
Colliers CIGI Financial Quotes