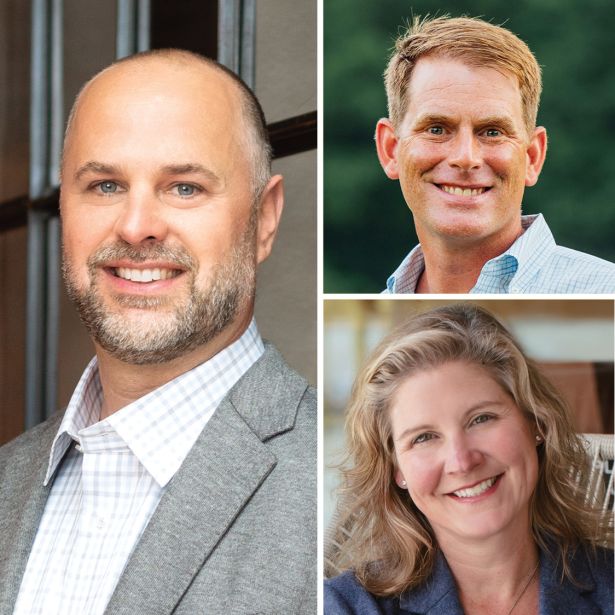 #52
Adam Sichol, Jamie Peschel and Jessica Brock
Co-founder and CEO; co-founder and senior partner; partner in real estate operations at Longfellow Real Estate Partners
Last year's rank: 52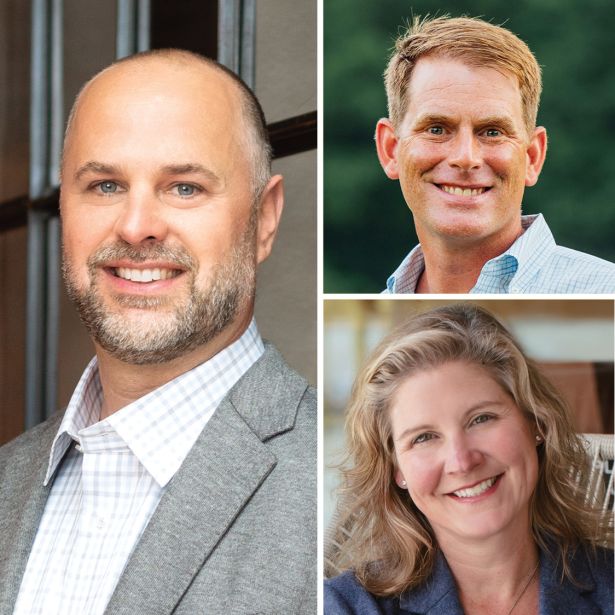 Longfellow is the largest privately owned life sciences real estate developer and manager in the U.S. It made sense, then, that when seeking to broaden out further, they looked overseas.
"We are now officially an international firm," said Adam Sichol, who runs Longfellow with Jamie Peschel and Jessica Brock. The company has more than 16.5 million square feet of lab and bio-innovation space in use or in development, with an asset value of more than $10 billion.  
Capital Park is the company's new 42-acre campus in the United Kingdom's Cambridge, which has around 245,000 square feet of workspace housing a dozen different companies in fintech, biotech and more. This is just the beginning of Longfellow's foothold in the U.K.
"We also closed an investment vehicle with two large sovereign wealth funds for roughly around 1.5 billion pounds," equivalent to about $1.9 billion in U.S. currency, said Sichol. "We are planning to continue to grow in the U.K. market in what is referred to as the Golden Triangle: London, Oxford and Cambridge."
Stateside, Longfellow broke ground on several major projects in 2022. In San Diego, its Bioterra facility will bring a six-story, amenity-rich, 323,000-square-foot life sciences project to the Sorrento Mesa neighborhood, which has seen significant biotech growth. Bioterra will be the first all-electric HVAC life sciences building in San Diego, in addition to being designed to LEED Gold and Fitwel standards. Also adhering to those standards is Avia Labs, the company's new 315,000-square-foot development in Millbrae, Calif.
Longfellow also launched a partnership in 2022 with the University of Pennsylvania to develop a 455,000-square-foot life sciences facility, and is currently developing Hatch Life Sciences, a 214,000-square-foot lab space conversion in Long Island City, Queens. 
Many of the company's current projects, including the two in California plus others in Boston and North Carolina, are office-to-lab conversions, something that Longfellow has found great success with and anticipates doing more in the future.
"We've probably done more [office-to-lab] conversions than anybody else in the U.S.," said Sichol. "It's not easy to find buildings and make them really stand out as lab buildings, so we're very selective about where we do these. We probably turn away more opportunities than we pursue on the conversion side when looking at new deals."