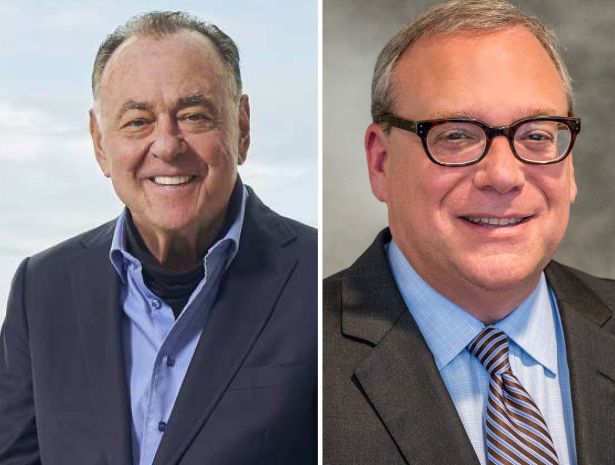 #33
Stephen Siegel and Scott Gottlieb
Chairman of Global Brokerage; Vice Chairman at CBRE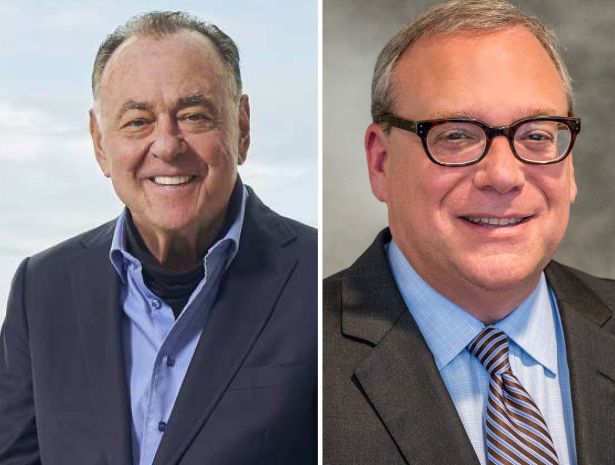 Companies giving up or subleasing office space provided plenty of work for brokers Steve Siegel and Scott Gottlieb, even during the pandemic's leasing doldrums. The pair wrapped up 47 office leasing deals for New York during 2020, including a 425,000-square-foot renewal for several state agencies at 25 Beaver Street.
Gottlieb's team arranged the sublease of seven floors of Macy's office space in 11 Penn Plaza, handing 336,000 square feet to Apple in two of the biggest office leases of 2020. He also helped Major League Baseball sublease three floors of its office at 245 Park Avenue to the Rockefeller Foundation, and aided Invesco in subleasing its offices at 1166 Avenue of the Americas.
The broker duo also completed 100,000 square feet of short-term renewals at 655 and 667 Madison Avenue for Loews Corporation, which operates a chain of hotels and resorts, and owns an insurance company, an offshore drilling business and a natural gas pipeline manager.
Outside of work, both men were involved in nonprofit and philanthropic causes last year. Siegel and his wife are heavily involved in raising money and organizing galas for the Gift of Life Marrow Registry, which helps match people with blood cancers to donors, as well as with National Jewish Health and the Lower East Side Tenement Museum. Meanwhile, Gottlieb serves on the board of a charter school in Washington Heights, School in the Square, which opened an elementary school last September.
Siegel also co-owns a restaurant in Greenwich Village, the Knickerbocker Bar & Grill, which has been closed for much of the pandemic and plans to reopen in mid-June.
The pair feel optimistic about the office market and New York City in general.
"I've already seen increased activity, tours increasing with people looking at space in-person," Siegel said. "It will decrease in the summer because it always does, and then it will increase in the fall and pick up momentum in 2022. I've seen sublet space pulled off the market. I think 2024 and 2025 predictions [for returning to normal office leasing activity] are ludicrous. Anyone who believes 2024 or 2025 should find another business."
Gottlieb felt that as more people return to the office this summer, "and people get that feeling that they're going to have a normalized environment," leasing activity will improve.—R.B.R.