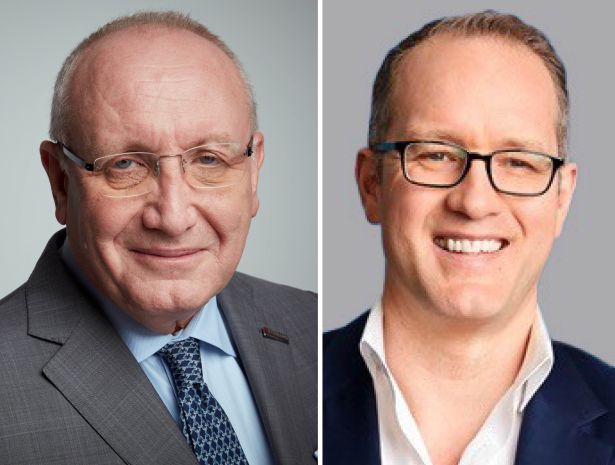 #29
Bruce Mosler and Toby Dodd
Chairman of Global Brokerage; President of the New York Tri-State Region at Cushman & Wakefield
Last year's rank: 28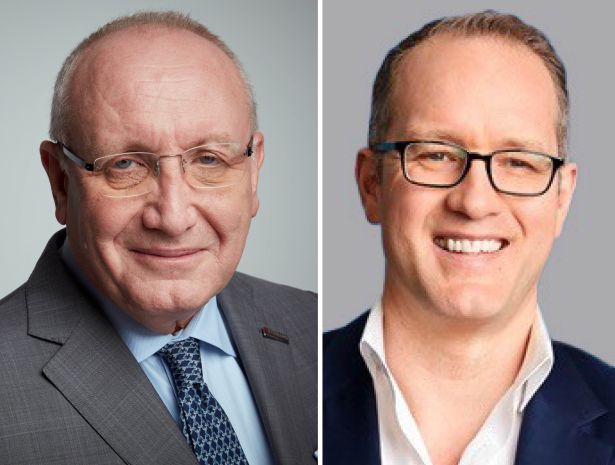 Cushman & Wakefield entered 2020 prepared to put a brand-new, five-year global strategy in place.   
What's that famous quote about what happens when we make other plans?
"Our objectives going into 2020 were to continue our market dominance, expand our market share, and pursue projects of relevance," Bruce Mosler said. "We wanted to capitalize on a very successful 2019, and leverage that into 2020 to continue market share growth."
Once COVID-19 hit, thoughts of dominance — the company finished 2020 with revenue of $7.8 billion, a 10 percent drop from the previous year — were augmented with strategies for survival for the company and its clients.
"We're such a significant manager of real estate in China that we were able to get early insight into what was going to play out across Europe, and then in New York and across the U.S.," Toby Dodd said.
Based on this knowledge, the company created a readiness task force to advise clients on how to proceed.
"It became our mission to be trusted advisers to our clients in this very difficult period," Mosler said. "Some of the key learnings from China included [the need for] better filtration, and better practices in terms of ingress and egress to the building. All of those things became, for us, critical to get to our clients as quickly as possible."
On the deal side, recent transactions included Cushman representing SL Green in its $360 million refinancing of 100 Park Avenue this past January, and the same last month for Kylli in its $750 million refinancing of Burlingame Point, a Class A office-life sciences complex in Burlingame, Calif.
But, for Mosler, many of Cushman's victories over the past year came in the assistance they were able to offer.
"We certainly were market leaders with deals done in the marketplace. It was also a year in which we've picked up significant clientele based on the advice that we were providing," he said. "We really were looking to gain market share by becoming trusted advisers. And I think we did that."—L.G.