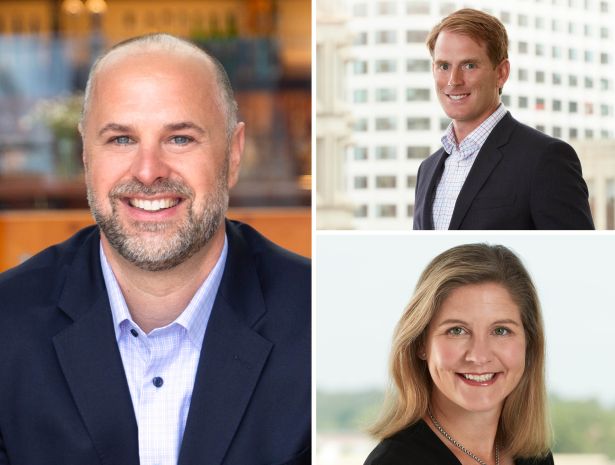 #48
Adam Sichol, Jamie Peschel and Jessica Brock
CEO and Co-Founder; Co-Founder and Senior Partner; Partner, Real Estate Operations at Longfellow Real Estate Partners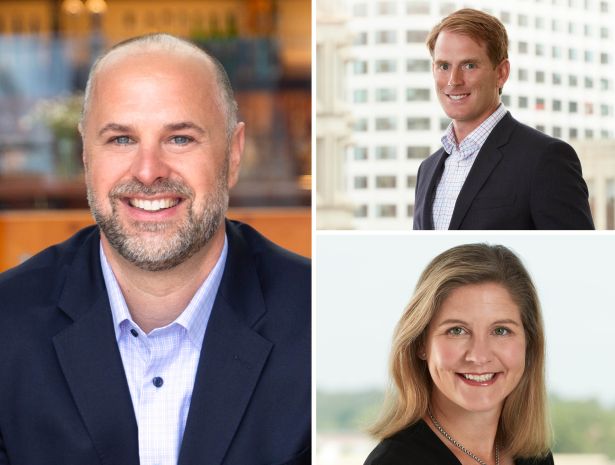 Longfellow Real Estate Partners has long been one of the more recognizable names in the life sciences sector since the company launched more than a decade ago, amid the depths of the Great Financial Crisis.
But, it is today's crisis that has really helped push the Boston-based firm to the forefront.
Longfellow, which has bought or developed around 10 million square feet in the life sciences sector, has benefited from its track record and connectivity in the space. It has rather deep working relationships with Duke University, Pfizer, AstraZeneca and Novan Therapeutics, just to name a few, that look to Longfellow to provide them with the space and services that they need.
Longfellow is scaling quickly. It controls a 4.5 million-square-foot development pipeline and has already hired 28 people in 2021, bringing its roster of employees to 115, and is looking to add another 35 people this year. Jessica Brock said the firm has also been scooping up land in key markets to bolster its "robust development pipeline over the next two to four years."
Longfellow's current portfolio surpasses 7 million square feet, with 1 million square feet added in 2020.
Last summer, it went on an office campus buying spree in, and around, San Diego. Longfellow capped that off with its third such acquisition, when it paid $130 million for The Foundry, a more than 280,000-square-foot office assemblage, with plans for a lab conversion.
It followed that up by partnering with the New York Blood Center to convert its East 67th Street headquarters in Manhattan into a roughly 600,000-square-foot life sciences campus.
Earlier this year, the company bought a 20-acre site in Morrisville, N.C., to build a four-building, 480,000-square-foot campus that will sit next to its other property, Discovery at Perimeter Park. If that doesn't serve as enough evidence of Longfellow's dominance over the Research Triangle, it also owns the mammoth 15-acre Durham Innovation District.
This spring, Longfellow also partnered with KKR on The Exchange on 16th in San Francisco, following the private equity giant's $1.1 billion purchase of the 750,000-square-foot building; it was previously fully leased to Dropbox and will now be reshuffled for (what else?) life sciences use.—M.B.