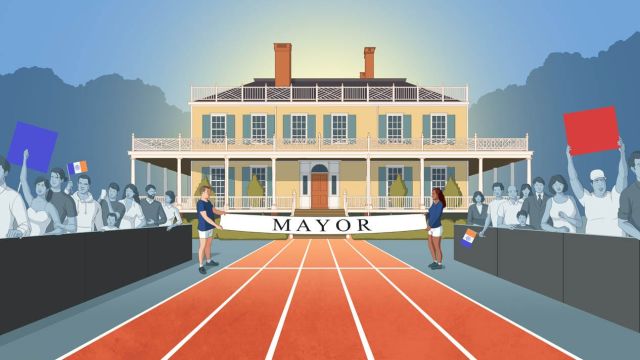 Eight years ago, Anthony Weiner was a viable candidate for mayor of New York.
It's true, he had resigned from the House of Representatives in disgrace two years earlier for sending lewd photos of himself to women, including over social media (and publicly denying it). But, by the summer of 2013, it seemed as if a reborn and re-energized Weiner might convince the city to give him another chance, and he briefly rose to the top of the polls. By that July, however, the name "Carlos Danger" was uncovered and Weiner's political ambitions were dead.
Many opinion makers the same year assumed that Christine Quinn would be a safe bet to be the first woman to hold the office. Quinn was speaker of the City Council and got the endorsements of The New York Times, the New York Post and Daily News, not to mention former Mayor Ed Koch and former Democratic mayoral nominee Ruth Messinger. Quinn finished third in the primary.
Names like Alec Baldwin and Mort Zuckerman were bandied about, but they never wound up on the ballot.
So, once the votes were counted, Bill de Blasio was head and shoulders above the nearest competition, even if that was never obvious when the contest began.
If anything, New York is approaching 2021 with even greater mystery surrounding who will be the next mayor. There is no obvious person waiting in the wings, and more than 30 candidates have declared. They will have to deal with transportation, housing, zoning, taxes, carbon emissions, and a million other things that affect the city's built environment and its inhabitants.
As we approach the primary we're going to be speaking one-on-one to the candidates and discussing the issues that will no doubt keep the 110th mayor of New York City busy.