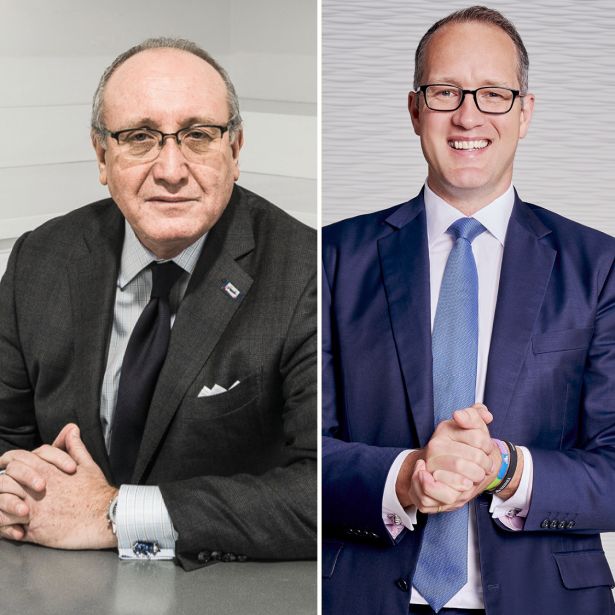 Bruce Mosler (left) and Toby Dodd (right).
#37
Bruce Mosler and Toby Dodd
Chairman of Global Brokerage; President of the New York Tri-State Region at Cushman & Wakefield
Last year's rank: 29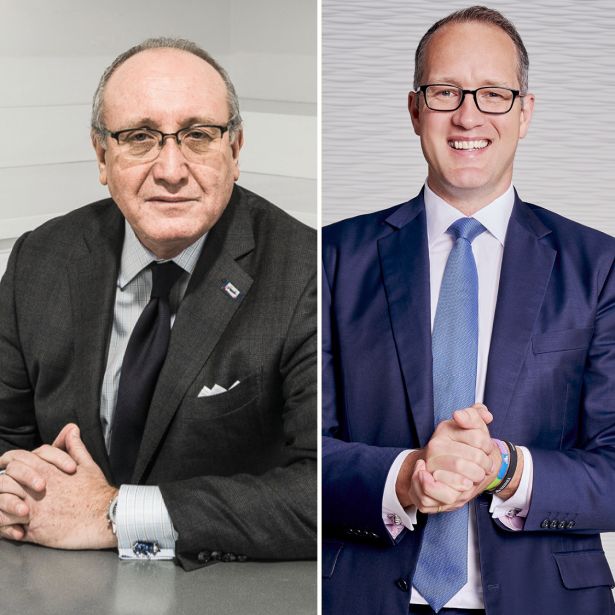 For a few hours last fall it was almost like the pandemic had never happened — a big, splashy opening of a development, with edibles by Danny Meyer and performances by Questlove and the Roots before a sizable crowd. It was the Manhattan West opening. 
Indeed, it felt again like Manhattan's office stock was something to get excited about, and part of the reason why the development was a success was because of the efforts of Bruce Mosler (along with Rob Lowe, Ethan Silverstein and Josh Kurlioff), who worked diligently to secure credit tenants like Skadden Arps; EY; Cravath; Swaine & Moore and many others.
Mosler has long worked with some of the biggest names in real estate on the landlord side, including Brookfield (Manhattan West's developer), Fisher Brothers and Vornado Realty Trust. And if you look at the big deals those landlords did over the past year, it's likely Mosler's fingerprints can be found somewhere (although Mosler is tight-lipped about claiming any involvement). 
There were other massive deals beyond those landlord names; for example, Mosler put a fintech company in nearly half a million square feet of space at an office park in New Jersey.
Of course, like many firms fixed in New York's office firmament, Cushman & Wakefield's 2021 had its share of fits and starts as COVID-19 never fully went away and workers never fully returned to their offices.
"The hardest part of this phase is being patient," Mosler said from his office in April. "Is business going to return? Is it going to be 10 percent less? Twenty percent? We don't know — in four or five years we'll know."
Internally, Cushman & Wakefield had its share of changes and reassessments, which Toby Dodd has been supervising. The firm decided to consolidate its Brooklyn and Lower Manhattan offices into 12,600 square feet at Brookfield's One Liberty Place. What will become of the firm's headquarters at 1290 Avenue of the Americas? The firm is in the long process of vacating the space.
Dodd is also focused on something that has been increasingly critical for major real estate firms: diversity and inclusion, and making Cushman & Wakefield a hub of talent from all backgrounds. (Mosler has long been chairman of Cushman & Wakefield's military veterans program.) Dodd is a senior sponsor for the Women's Integrated Network Mentoring Program, and tri-state executive sponsor for UNITY, which is Cushman & Wakefield's LGBTQ+ integrated network.