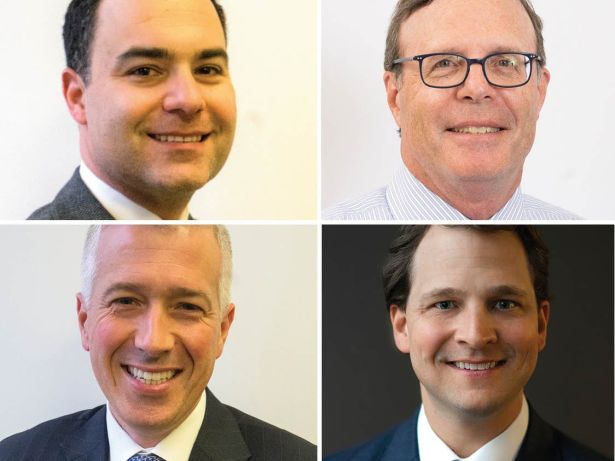 #17
Grant Frankel, Ken Ziebelman, Philip McKnight, Rob Turner
Managing Directors at Eastdil Secured
Last year's rank: 17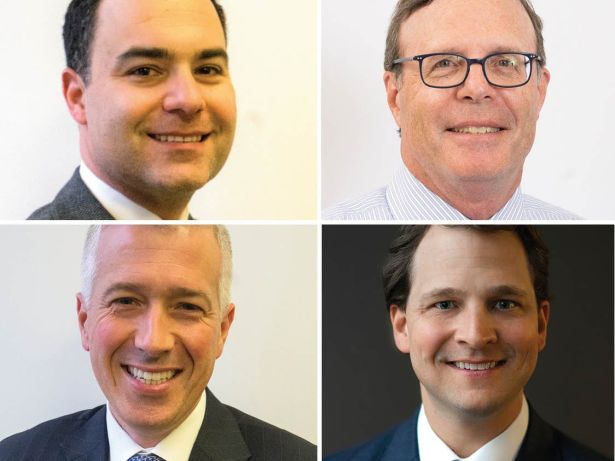 The big news for Eastdil in 2019 was a management-led buyout announced last June, in conjunction with Temasek and Guggenheim Investments, that made Eastdil "the only privately held boutique with both significant employee ownership and significant market share," the company said.
"Employees invested money, meaning that we wrote checks to divide us from  Wells Fargo," said Managing Director Philip McKnight. "I think that showed the commitment of the partnership."
Eastdil's New York team also welcomed Jonathan Firestone, a veteran of the company's L.A. office who has advised on over $125 billion of real estate transactions, and saw the promotion of Rob Turner to managing director.
The buyout came during a year that saw Eastdil amass $72.4 billion in total global debt placement volume, with the four honorees involved in $17 billion of closed debt placement transactions. Prominent deals included arranging a $724 million refinance from Blackstone Mortgage Trust to Cove Property Group and The Baupost Group for Hudson Commons at 441 Ninth Avenue in Hudson Yards.
"That was a bellwether transaction in the sense that it was for very high-quality sponsorship on a pretty stabilized trophy office tower that was being financed at TCO [total cost of ownership] on a non-stabilized basis, and essentially allowed the sponsor to both repatriate a significant portion of their equity and put in a capital structure that financed the remaining stabilization cost," said Managing Director Grant Frankel. "It's a new building in the skyline that we think they did an unbelievable job on. There are certain transactions you work on where you're just excited to be a part of the physical real estate."
Frankel and McKnight said that the firm's new structure allows them a certain nimble quality that helped them continue this sort of activity even as COVID shocked the industry.
"One of the benefits of not being part of a very large institution is we were able to set up work-from-home protocols very quickly, and that worked extraordinarily well to keep connectivity within both our New York team and on a national and global basis," said Frankel. "There were pre-COVID deals we got done and new transactions we closed within the first two months of COVID, and now we're working on new transactions as well."—L.G.