How Cities Are Coming Back Stronger Post-COVID
CO turns leading design and development experts loose on the question of how cities can further recover
---
---
Like a limpet on the whale of civic America, the idea of an urban exodus hung on throughout the coronavirus pandemic. Cities were done. Cities had peaked. Cities were in, perhaps, terminal decline. The treatment was mass conversions of space and diminished expectations of what U.S. cities — particularly New York — might offer newcomers and business.
So much for all that. 
The Centers for Disease Control and Prevention announced May 25 — the same day, in fact, that Commercial Observer happened to host its virtual "Stand With Cities: Igniting Growth Through Urban Resiliency and National Unity" forum — that half of U.S. adults had been fully vaccinated against COVID. 
That vaccination pace, and a renewed emphasis earlier this year on masking and other COVID-combating measures, appears to have gotten the contagion under control domestically.
And that means a suddenly rather rapid return to pre-pandemic levels of normalcy. A couple of days don't pass, for instance, without a major employer announcing a return to the office for its workers. Take May 25 again: That was Facebook's turn to announce that it would bring back its New York team starting in July. 
That social media Godzilla's announcement, though, belied what has happened to cities. It's not that they're over and done with; it's that they've changed during the pandemic. Facebook's return to the office hinges on plans to adopt a more flexible model for its employees, where not everyone will be coming into the workplace every day. 
Such a hybrid approach to the office — and to office space — and the rippling effects of that is one of the issues that the experts that CO assembled for "Stand With Cities" addressed. 
They also debated the merits of more pedestrian-friendly cities, the demands and benefits of sustainable design, and how cities can compete for a workforce that millennials and Gen Z increasingly dominate. The "Stand With Cities" forum was broken up into several different webinars, each with a distinct focus of expertise. 
Away we go …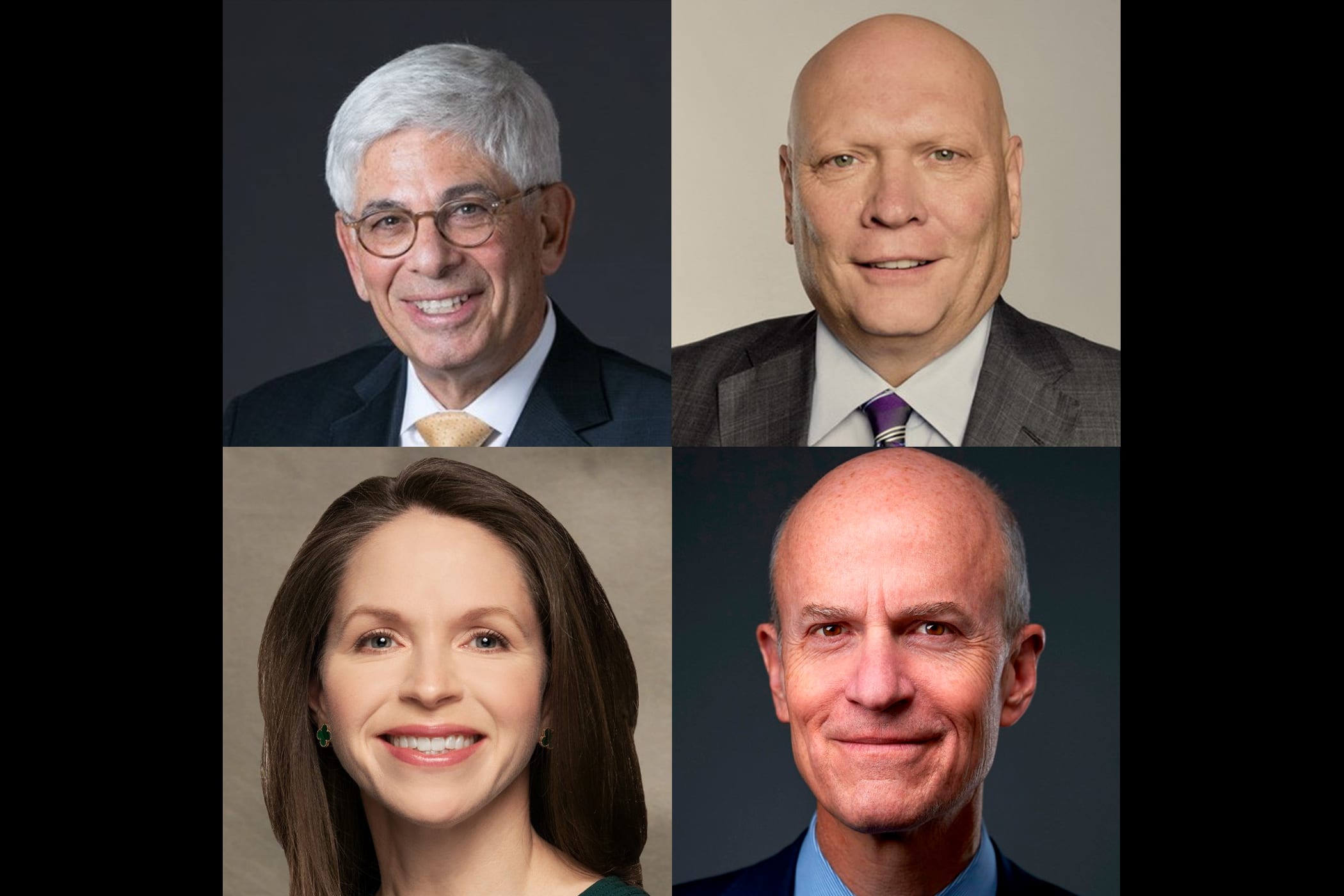 Today's urban issues and supporting economic growth
The first panel of the day — "Today's Urban Issues and Supporting Economic Growth" — revolved around how both landlords and local governments can make office workers and travelers feel comfortable coming back to big cities. 
"If I were running a city, I would be focusing on safety, schools, functioning public transit, cleanliness — and, for families especially, that you can stay in the city and have a great education for your children," said Kathleen McCarthy, global co-head of Blackstone (BX) Real Estate.
Jay Neveloff, the panel's moderator and a partner at Kramer Levin Naftalis & Frankel, argued that cities need to remain business-friendly if they're concerned about post-pandemic recovery. 
"I think cities need to understand that business is an engine for growth," Neveloff said. "And it's easy to say, 'We hate big business,' but big business is part of real life."
Neveloff and the other real estate experts on the panel felt the future of the state and local tax (SALT) federal deduction would drive whether affluent people continue to leave high-tax states like New York. 
The Trump administration put a $10,000 annual cap on the deduction in 2017, which had a significant effect on wealthier residents in states like New York and California. Many local and state leaders, including Gov. Andrew Cuomo, have pushed Congress to lift the SALT cap. 
"If there is a tax bill, there will be something on it that temporarily lifts the SALT cap or repeals it completely," said Jeffrey DeBoer, president and CEO of the Real Estate Roundtable, a lobbying group. 
He added that the reopening of Broadway and live venues later this year will help bring younger people back to New York City, which will equalize the loss of older, wealthier New Yorkers. "As older people retire and move, others will come in and replace them as they always have."
Boston Properties (BXP) CEO Owen Thomas noted that his company has also taken great pains to make office workers feel more comfortable returning to work. 
"We had a health and safety plan in place in June of 2020," Thomas said. "We've been getting our amenities reopened; that's super important to our customers. The table is set; the issue now is that employers need to bring their workers back to the office." 
Post-pandemic, Thomas said he felt that office layouts would include "a lot more canteen space, more places for people to gather."
Reimagining the live-work-play concept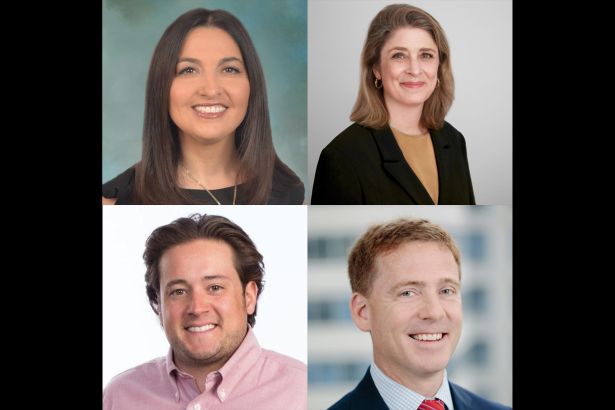 Far from killing off the allure of cities, many see the pandemic as a chance to adapt them to the demands of the 21st century. In a panel on the subject, "A Closer Look at Urban Lifestyle Trends: Reimagining the Live/Work/Play Concept," three real estate veterans gave their input. 
Matt Kelly, CEO at JBG Smith (JBGS), which is building Amazon's second headquarters in National Landing outside of D.C., among other projects, said he expects to see a lot more focus on outdoor and public spaces, from cities and developers alike. 
The moderator, Lisa Knee, co-leader of real estate services at EisnerAmper, asked Kelly how he expected retail to evolve, if office workers only came to the workplace part time. If workers are coming to the office just three days a week, that's 40 percent less demand, she said. 
Kelly pushed back on that math. "That's only one part of the equation," he said. Companies might use less space for the same amount of workers, and the density would offset some of the changes in demand. If an office previously had 10 desks for 10 people, now they might have 30 desks for 30 people. 
Still, there's no question that some previous retail models won't work. "There's going to be a shakeout wherever the demand falls," Kelly said. 
That's why landlords need data to see what's working and what isn't, Greg Gomer, co-founder of tenant amenity software HqO, said. That being said, Gomer asked Kelly if he indeed expected the three-day-a-week model, since so far, it isn't clear that companies in general are opting for such hybrid approaches. 
Alicia Glen, founder and managing principal of MSquared, said that a key piece of the puzzle is housing, because many young professionals leave the city because there isn't housing that supports their needs. They move to the suburbs when "the dream of living in a city comes crashing down." 
If more housing existed in walkable urban neighborhoods, where parents can walk the kids to day care or school, then walk to work themselves and pick up dinner on the way home, more young professionals would stay in the city, said Glen, who, until 2019, was New York's deputy mayor for housing and economic development.
How cities are staying competitive for the top workers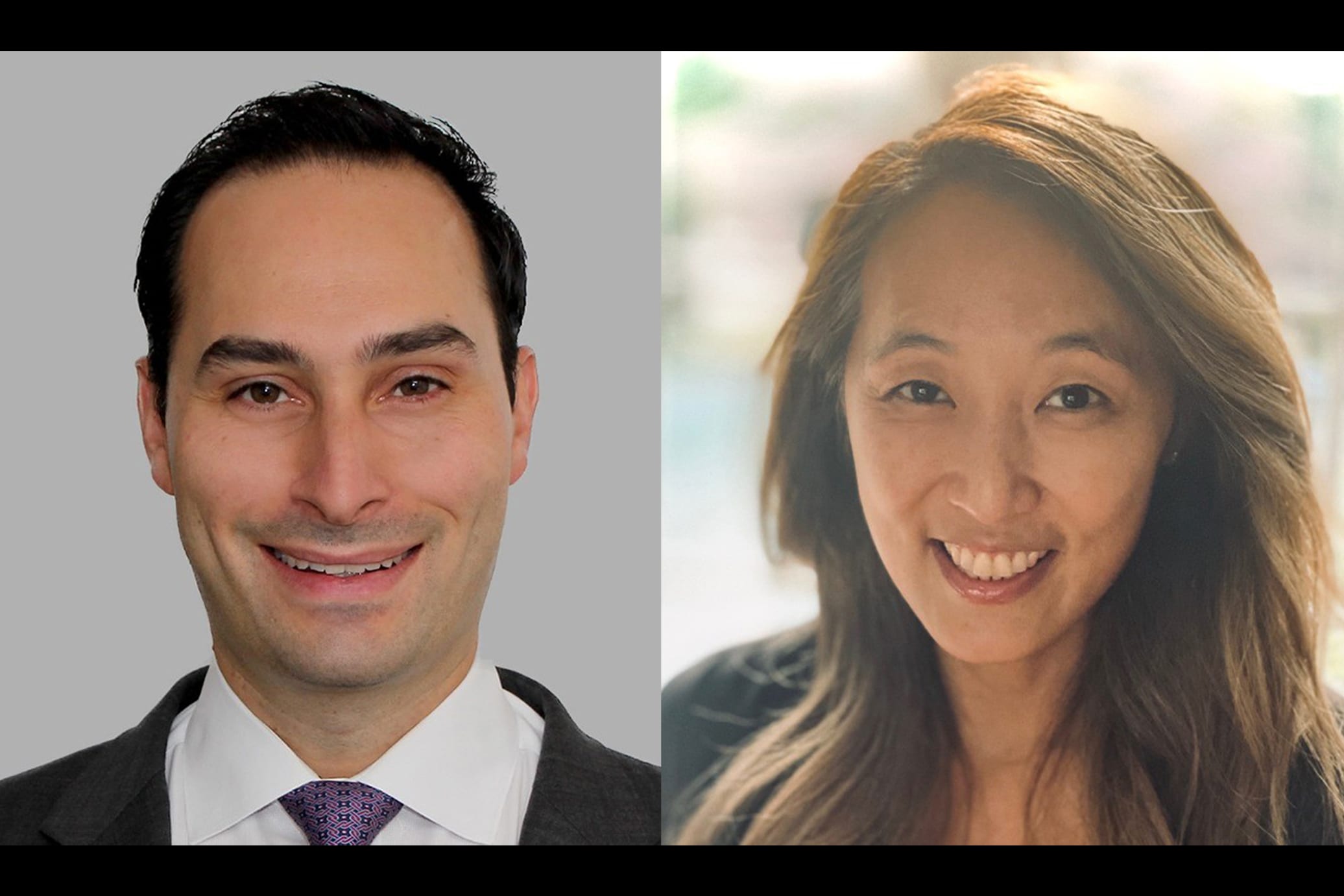 While the coronavirus pandemic has had some worrying it will be the death knell for major cities like New York, speakers on the third panel of the day felt otherwise.
Sofia Song, global leader of cities research for Gensler, said a recent survey of 5,000 workers by her firm found that there's a large component of people — especially millennials — ditching the cities for the suburbs. That was a natural progression pre-pandemic, too.
"There's always going to be a portion of people in cities that want to move," Song said during the "Talent Wars: How Cities Are Staying Competitive For the Top Workers in the U.S." panel. "There's always going to be a churn [but] we have immigrants, we have students coming into cities. They get established and they move out of cities.
"During the pandemic, there were maybe slightly more moves happening, but not a significant amount," Song added.
And while more people are looking for the ideal 15-minute city concept — where you can get to work, shopping and home in 15 minutes — Song said you can still find that in many neighborhoods in bigger cities like New York.
Plus, many Gen Z workers want the office environment because they're missing out on important learning experiences.
"What everyone is coming to the realization of is not everybody is going to be permanently working from home forever," Joshua King, an executive managing director at Cushman & Wakefield (CWK), said. "You learn just by osmosis, you pick up things, and you learn a tremendous amount just by being in the environment."
That's good news for New York's sluggish office market. While leasing has tanked and the capital markets were migrating to alternative asset classes, including industrial and life sciences even before the pandemic, activity has started to return in recent weeks.
"It almost feels like somebody flipped a switch," King said. "Tenants suddenly have woken up and said the return to work is a real thing; people are still going to need office space, especially for collaboration."
While panelists on the forum, moderated by Commercial Observer Editor-in-Chief Max Gross, felt major cities will bounce back, Song stressed it was an important opportunity to rethink zoning, transportation, and other facets to make them a more equitable place to live.
"We can actually build back better," she said. "I'm hoping that we don't miss that opportunity."
Reviving tourism, entertainment, retail and hospitality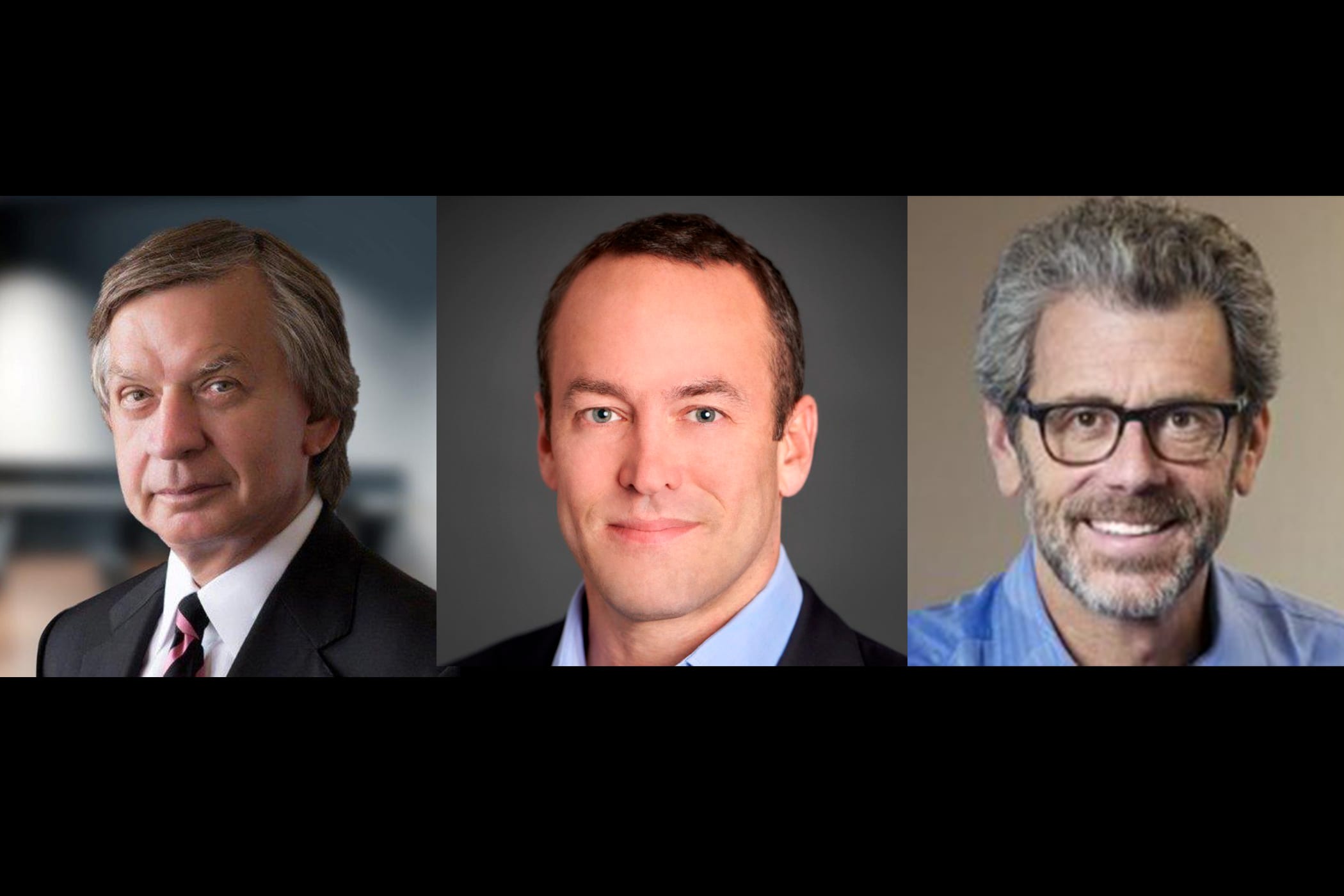 For the day's fourth panel, Fisher Brothers Partner Winston Fisher and Anthony Malkin, CEO of Empire State Realty Trust, discussed how to bring tourism back to New York City through government programming and changing the narrative about the city's safety — or lack thereof.
Fisher opened the conversation by saying that if the city continued to open up, it would be a "banner year." And the excitement over a reopening of New York City is palpable, Malkin said, who added that the city could be in full swing by September.
Summer tourism for New York City is growing — both in Airbnb reservations and flight demand — Malkin said. And people will return to normal life if the city fully returns to normal first, Fisher said.
"If you put the seats there, people will sit in them," Fisher said. "They want to sit in big groups; they want to socialize. That is the reality. I do think one of the biggest challenges that's going to actually hinder this recovery is getting workers."
Fisher, whose company recently opened Las Vegas entertainment space AREA15, said he's seen in his personal experience that getting workers is a challenge. The challenge of navigating different state regulations can also present an obstacle to reopening, Malkin said.
Another obstacle is safety — or rather, the perception that New York City and its subway system in particular are unsafe in the wake of the pandemic. 
"New York City is a dense place and things happen," Malkin said. "The number of incidents on the subway are actually lower than they were in 2019."
"I've been riding the subway the whole time and never experienced anything at all," said Dan Flanigan, a managing partner at the New York City office of law firm Polsinelli, who moderated the panel.
Resiliency and protecting our cities from the next disaster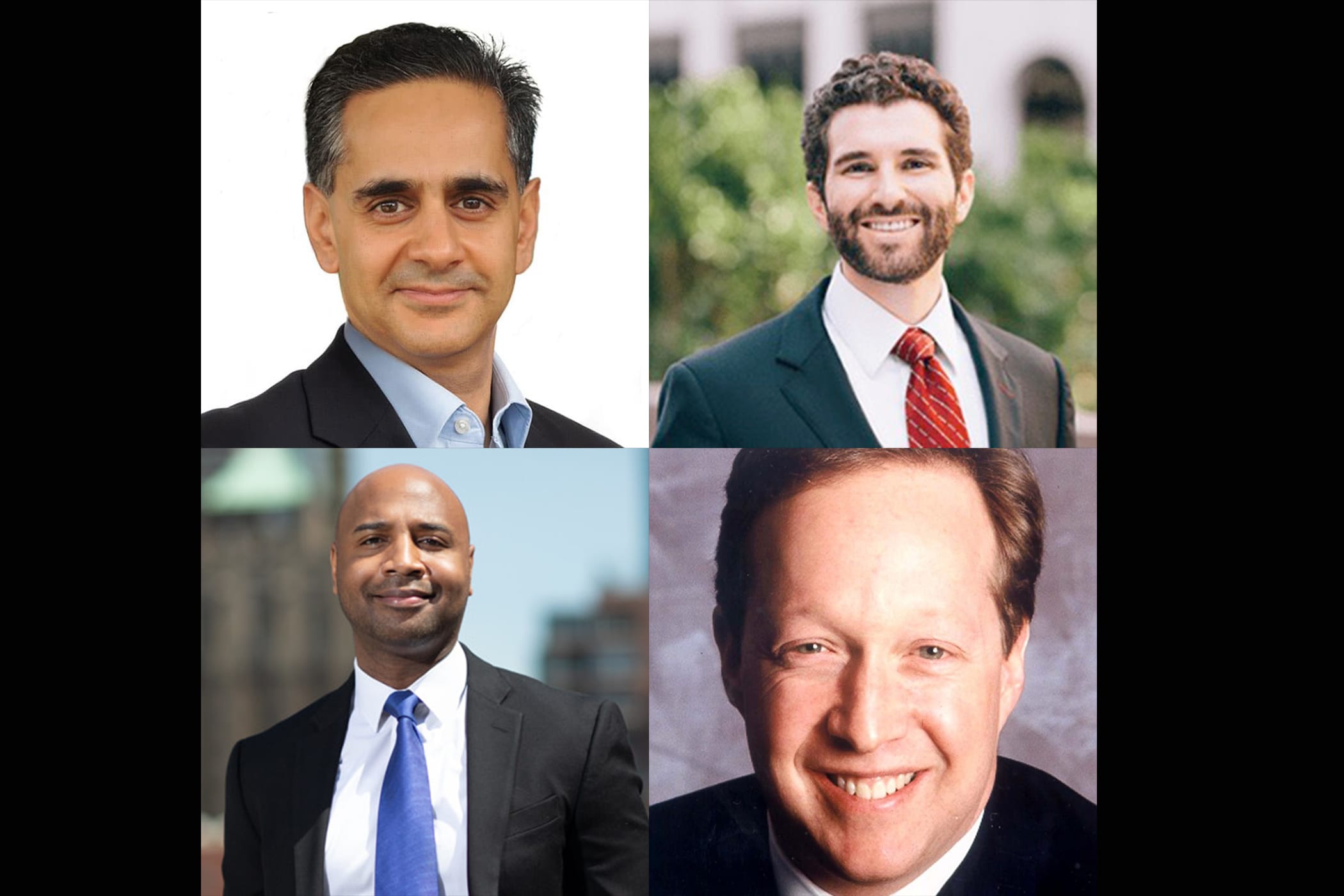 Panelists on the day's fifth panel, "Always Be Prepared: Resiliency and Protecting Our Cities From the Next Disaster," stressed the importance of office landlords implementing updated health and environmental social governance features in order to attract tenants.
"People are focusing much more on the quality of the space," said Rahul Bammi, chief business officer at smart window firm View. "If you are not future-proofing, in the worst case, you just may not use [your office space], so then cost savings becomes kind of moot because the costs of not using it are much, much higher."
The panel — moderated by CO Co-Deputy Editor Tom Acitelli — also featured Brenden Millstein, president of Carbon Lighthouse; Nadir Settles, New York regional office head at Nuveen; and Dean Shapiro, senior vice president and head of U.S. development at Oxford Properties.
Millstein noted that three-fourths of the U.S. workforce will be millennials by 2025, and they are largely driving the train for employers to add more safety and environmental features to workplaces. 
A recent Carbon Lighthouse survey with 1,000 respondents, which focused in its results on the opinions of that millennial crowd, showed that 75 percent would strongly consider the quality of indoor air quality when returning to work. Sixty-eight percent also said they would feel safest returning to in-person working where they can see real-time data on indoor air quality, compared to just 25 percent favoring a once-a-year certification.
"This data is largely within the landlords' relatively cost-effective purview to mitigate, especially trophy assets in urban areas, but most buildings can control how much outside air they are taking in and what they do with the filtration," Millstein said. "A lot of the solutions to make indoor air quality be actually quite good, and give the landlord the ability to market it and show it to brokers, and put it in their leasing packets, is actually quite cost-effective."
High-level takeaways and the future of city adaptation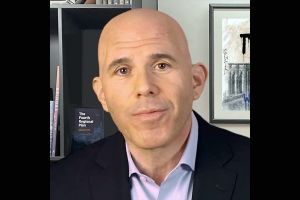 New York's recovery, and the city and real estate industry's adaptation to new workforce normals created by the pandemic, depends on leadership, said RXR Realty Chairman and CEO Scott Rechler. 
The RXR executive spoke as part of the day's sixth and final discussion, a fireside chat with Commercial Observer Co-Deputy Editor and Finance Editor Cathy Cunningham titled, "The Big Rethink: High-Level Takeaways & The Future of City Adaptation."
"New York has been through a number of crises and each time there's a propensity for some to write its obituary prematurely," Rechler said. "It's not a foregone conclusion we'll come back stronger, but it will require leadership — all of us coming together as a community." 
Rechler said the pandemic, of course, accelerated digital and technological innovation, but added that it also exposed New York's strengths and weaknesses, adding that "moments of chaos lead to more clarity on what needs to be addressed. Leadership should act on it intentionally." 
The strengths he highlighted included the city's intangibles, such as its resiliency in moments of crisis, creativity from small businesses forced to adapt or die overnight, or just simply the compassion that was shown to individuals or businesses that struggled. 
Inversely, Rechler said the pandemic exposed a weakness that "a lot of us knew — this inequality in our city, that there's a 'haves' and 'have nots.'" Middle-class, low-income and minority communities were hit the hardest, he said, and workers in "white collar, tech and financial services jobs" were able to work from home and find some stability. 
Many New Yorkers, he added, were working in situations that were "nerve-wracking and dangerous, or you lost your job. Some people thought that they had comfortable, middle-class lives, and then were facing food insecurity overnight.
"It's more pronounced than before, but that might lead us to address it," said Rechler, who is chairman of the Regional Plan Association, was previously vice chairman of the Port Authority of New York and New Jersey, and was also a former board member of the Metropolitan Transportation Authority.
The goal should be to ditch the playbook of the past, and reimagine the city to be "more equitable, prosperous and more sustainable," Rechler said.
He said that last summer, he and his peers felt a "civic responsibility to reopen office buildings," being that without that professional activity, people "are not eating at restaurants, supporting small businesses and [using] transit." 
By Labor Day, RXR expects virtually all of its tenants will be back in "some form or fashion," Rechler said, adding that the "biggest green shoots [are that] people have come back and rented and bought homes at record levels. Talent and people drive the energy and life of this city. The next piece is bringing back tourism." 
Rebecca Baird-Remba, Mack Burke, Andrew Coen, Chava Gourarie, Nicholas Rizzi, and Celia Young contributed reporting. 
Alicia Glen
,
Anthony Malkin
,
Area 15
,
brenden millstein
,
Carbon Lighthouse
,
Dean Shapiro
,
Gensler
,
Jay Neveloff
,
Joshua King
,
Kathleen McCarthy
,
Matt Kelly
,
MSquared
,
Nadir Settles
,
Owen Thomas
,
rahul bammi
,
Real Estate Roundtable
,
Scott Rechler
,
sofia song
,
Winston Fisher
,
Blackstone
,
Boston Properties
,
Cushman & Wakefield
,
Empire State Realty Trust
,
HqO
,
JBG Smith
,
Kramer Levin
,
Nuveen Real Estate
,
Oxford Properties Group
,
RXR Realty