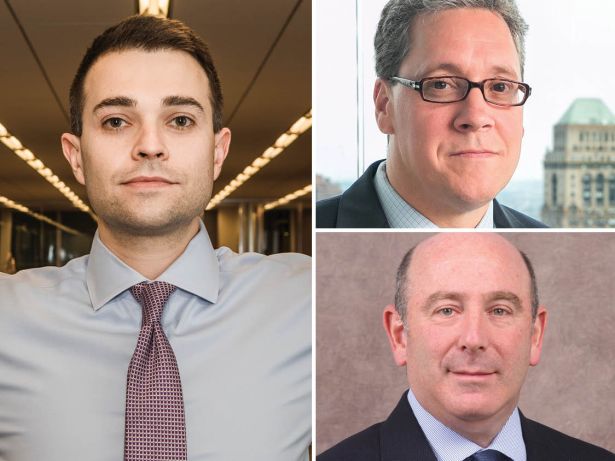 #19
Steve Kenny, Brad Dubeck and Ken Cohen
East Region Real Estate Executive; Senior Vice President and New York and New Jersey Market Executive; U.S. Head of Commercial Real Estate Structured Finance at Bank of America
Last year's rank: 18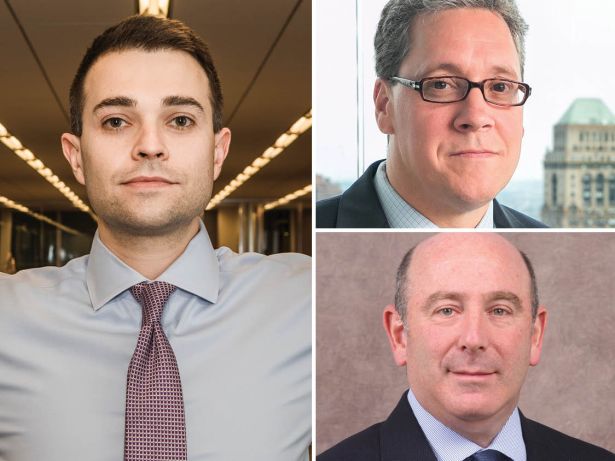 Bank of America's $33 billion in originations across its commercial mortgage-backed securities and balance sheet operations in 2019 is a pretty hefty jump from the $26 billion number it registered in 2018. 
The commercial bank is a CMBS mainstay. The sector was shuttered when COVID 19 pandemic began, but how much of that will affect their business remains to be seen.
In 2019, the banking behemoth was listed as the bookrunner on 27 U.S. CMBS deals, totaling more than $9.6 billion and representing a 9.8 market share, according to data from Commercial Mortgage Alert. It contributed just over $7.9 billion to CMBS deals in 2019 — $3.3 billion in conduits and $4.6 billion worth of single-asset single-borrower transactions. And through the end of March 2020, Bank of America had led three CMBS deals, totaling more than $1.2 billion.
One such deal was a $525 million CMBS deal that Bank of America participated in that refinanced Fannie Mae's Washington, D.C. headquarters. It provided a $550 million CMBS loan to MetLife against a new San Francisco office tower that would serve as Facebook's new office in the metro area. And it also teamed up with Wells Fargo to provide a $1 billion refinance to Tishman Speyer on its three-tower residential development Jackson Park in Long Island City, Queens.
According to Dubeck, the bank's work through this challenging environment will consist of leaning on its existing clients and growing those relationships as well as assisting "clients with PPP [and] Main Street lending programs." As of a June 6 ranking on PPP lenders compiled by the Small Business Administration, Bank of America ranked second in total output via the program with nearly $25 billion provided across almost 326,000 loans.—M.B.