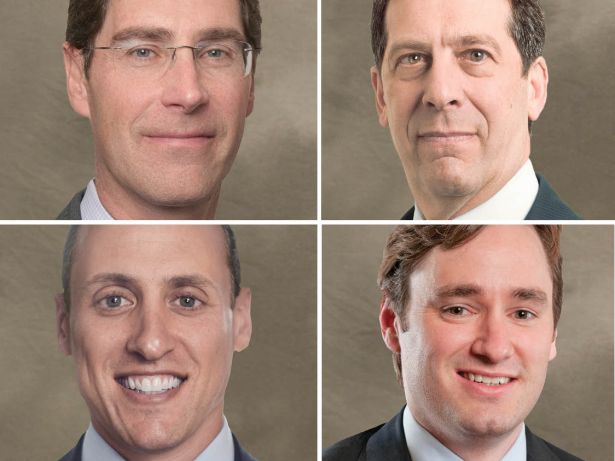 #2
Michael Nash, Stephen Plavin, Jonathan Pollack and Tim Johnson
Co-Founder and Chairman of Blackstone Real Estate Debt Strategies; CEO of Blackstone Mortgage Trust; Global Head of Blackstone Real Estate Debt Strategies; Senior Managing Director at Blackstone Real Estate Debt Strategies at Blackstone
Last year's rank: 1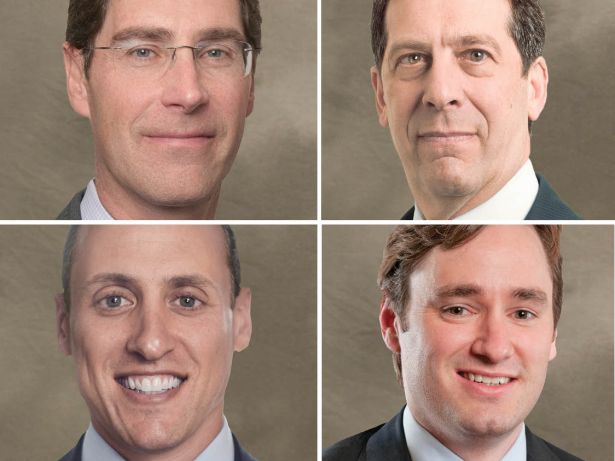 Power Finance's rankings favor activity within the continental U.S., but it's necessary to call attention to a transaction in Dublin, Ireland, that showcases the stunning reach and capabilities of a lending arm that produced nearly $12 billion in transaction volume last year backed by a $140-plus billion real estate investment platform. 
In Dublin, the $1.3 billion loan from Blackstone Mortgage Trust that landed in August 2019 allowed private equity firm Henderson Park Capital Partners to acquire and take private Dublin-based Green REIT in a $1.5 billion transaction where you'd expect to see a collection of major investment banks tackling the transition. (Green REIT's portfolio comprises 17 properties, spanning roughly 2.9 million square feet, with mostly offices located throughout Dublin and the surrounding area.)
"What differentiates us is complexity," Jonathan Pollack said. "[In that] Dublin deal, it was a 'take-private' of a public company, which is [something] usually handled by banks and syndicated banks, but we were able to provide the necessary capital with certainty and efficiency." 
That same month, Blackstone originated a $746 million loan for Worthe Real Estate and Stockbridge Real Estate Fund's development of an 800,000-square-foot office project in Burbank, Calif., that is pre-leased to Warner Bros. Entertainment, as well as a refinance of the nearby Burbank Media Studios.
These titan transactions were succeeded in November by a $724.2 million refinance of Cove Property Group's Hudson Commons, a trophy office redevelopment at 441 Ninth Avenue in Hudson Yards. 
And if Blackstone's $1.8 billion whole loan on The Spiral in Hudson Yards in 2018 serves as any indication, there is an argument to be made that no financial organization can supplant it as the most powerful commercial property lender in existence. While its overall transaction volume dipped from the record $14 billion it produced in 2018, the firm's descent from No.1 on this list is by no means an indication of a falling giant. 
Of its nearly $12 billion in activity in 2019, around 96 percent comprised first mortgages, mezzanine loans and preferred equity, while the remaining slivers included corporate credit and debt securities. 
Tim Johnson said the large, high-profile assets they look to finance for institutional-quality borrowers are a "little transitional, so they don't fit into the normal boxes of banks and life companies. In 2019, we did large transactions on both coasts [and we were] active on the West Coast, in California in part, and in New York on the East Coast." 
To start the year, Blackstone was geared up with capital for the first part of 2020. "We really want to be there and be helpful for the people, establishing new relationships at a time when there's a lot of need for capital to restore properties that might be impacted by COVID-19,"  he said.  
Equity drives everything they do, and leveraging the data and resources provided by its mammoth platform helps bolster its continued willingness to originate throughout this crisis.
So, how does a pandemic-induced downturn penetrate a real estate bastion? Short answer: hardly.—M.B.