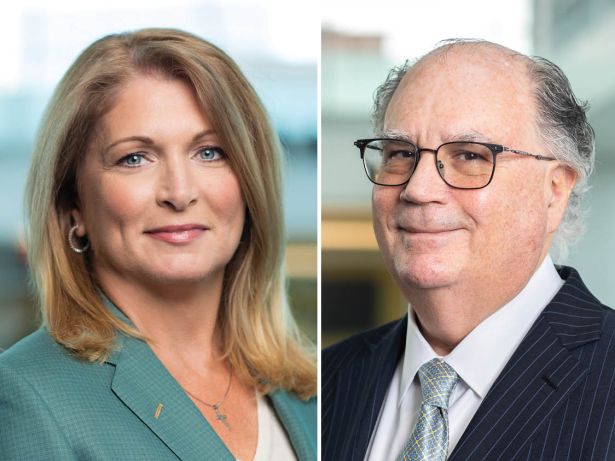 Debby Jenkins (left) and Rich Martinez.
#13
Debby Jenkins and Rich Martinez
Executive Vice President and Head of Multifamily; Senior Vice President Multifamily Production and Sales at Freddie Mac
Last year's rank: 15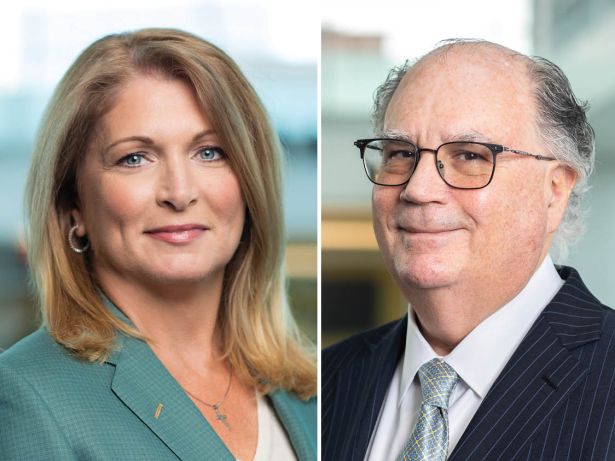 Freddie Mac continued a run of impressive growth last year, hitting another record in loan purchasing of more than $78 billion as mandated by the Federal Housing Finance Agency (FHFA), and it registered as the largest capital provider for multifamily housing in the country. 
Its growth included the expansion of its securitization platform. There was $75.5 billion worth of Freddie securitizations, including $61.5 billion in K-Deals (a type of Freddie Mac securitization product structured to offer guaranteed senior and interest-only classes) — Jenkins helped develop the underwriting platform for the K-Deals in 2008 — $6.9 billion in small-balance deals and $4 billion in PC (Participation Certificate) issuance.
What more is left to do but to expand further in support of the market you serve. 
For the five quarter period starting in the fourth quarter of 2019, Freddie had been armed with more than $100 billion in loan purchasing power approved by FHFA — another record — with a goal to direct a little over 37 percent of that to support mission-driven affordable housing.
That's quite a leap in its overall loan purchasing power and underscores the government's posture when it comes to affordable housing, given that Freddie set a record only doing $10.1 billion in targeted affordable (TAH) for rent-restricted properties last year, which was a 25 percent jump from the previous record it set in 2018.
Separate from TAH is mission-driven, and Freddie has reported that it expects to even surpass the FHFA target this year. Mission-driven accounted for 39 percent of its loan volume last year—up from 34 percent in 2018.
Its 2020 story is of course weighed down by COVID-19, which vaulted the GSEs into their natural roles of supporting the housing finance markets. Relief was provided to protect borrowers and renters, and provisions were included in new deals to provide some padding amid the downturn. 
According to Jenkins, Freddie never really fell behind its mapped pipeline and is on track to hit its $100 billion cap this year.
The crisis has made communication between the shop and its lenders, borrowers and renters even more paramount, and Rich Martinez said this is made easier via the "strategic location of our nine satellite offices and four regional locations, plus our frequent visits to all the markets we serve. The COVID-19 virus has required us to virtually connect more frequently with our Optigo lenders and borrowers to obtain that local market knowledge."
In the last year, the agency CMBS market is up more than 17 percent compared to non-agency, which is down around 25 percent. In times of stress, Freddie and its counterparts execute. 
They've gained more market share as other private lenders have moved to the sidelines. And amid the muck of a crisis, J.P.Morgan Chase was recently tapped by Freddie to advise it in its push to eventually exit federal conservatorship, a sign that one of the country's largest and most important financial institutions is inching closer to entering the public market.—M.B.