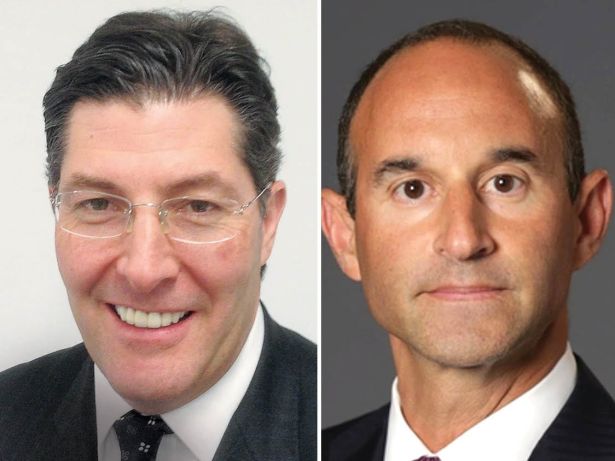 Chris LaBianca (left) and David Nass.
#41
Chris LaBianca and David Nass
Head of Commercial Mortgage Originations; Managing Director and Head of Real Estate Finance at UBS
Last year's rank: 35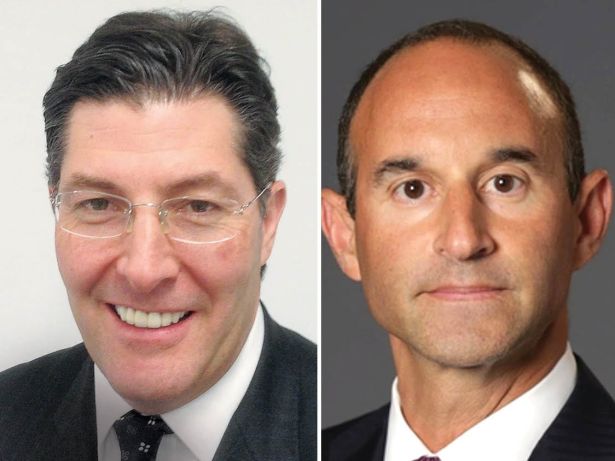 "We did about $3 billion of production [in 2019], broken down among CMBS, balance sheet, and our warehouse business for bridge and CLO providers," Chris LaBianca said.
The bank's balance sheet program is a new initiative that kicked off last year. "It allowed us to begin making portfolio loans for our high-net-worth client base for terms up to 10 years and loans for all major property types nationwide up to $75 million," LaBianca said.
On the CMBS side, UBS took the lead or contributed loans to 13 securitizations; 10 were multi-borrower conduit deals and three were issued off the UBS shelf.
It was also involved in two SASB deals and was part of a group of lenders that provided a $650 million loan on a portfolio of 186 properties in Hawaii, a $350 million loan on a portfolio of industrial assets, and a $145 million loan on a portfolio of hotels in Florida.
"On the balance sheet side we co-originated a long-term permanent mortgage of $90 million to take out a construction loan for a New York apartment project, a $36 million loan on an office building in California, and a $28 million loan on an apartment project in Florida," LaBianca said.
Just as COVID-19 took hold, the bank closed a $29 million loan on The Naugatuck Valley Shopping Center in Waterbury, Conn.
In order to expand its new balance sheet initiative, the bank recently added additional staff to its team including origination, underwriting and legal personnel. The timing is good, considering that it just recently launched a new balance sheet program for large, transitional floating rate bridge loans up to $150 million.—C.C.