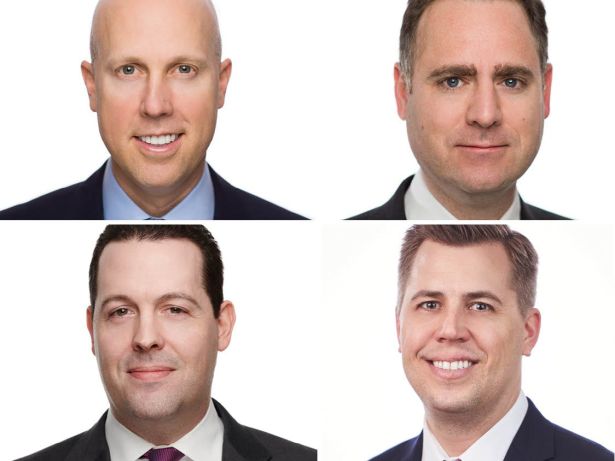 #33
Patrick Mattson, Matt Salem, Rene Theriault, Joel Traut
Managing Director, Real Estate; Partner, Head of Real Estate Credit; Managing Director, Real Estate; Managing Director, Real Estate at KKR Real Estate Finance Trust at KKR
Last year's rank: 28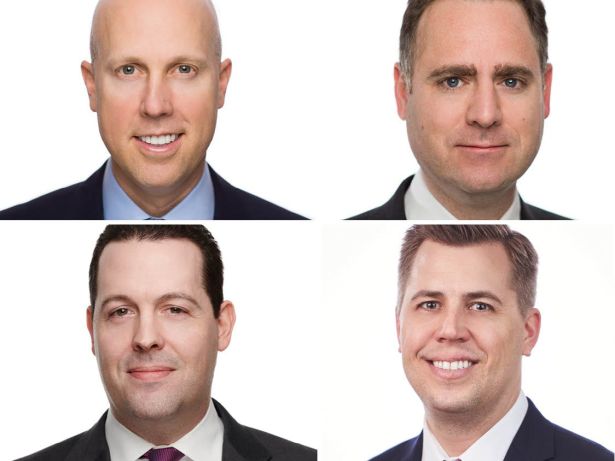 Last year was a record year for KKR, with the lender achieving record origination volumes of $3.1 billion, a 14 percent increase from 2018's total.
When it came to loan originations, the lender continued to expand its presence, providing large loans nationwide on transitional properties via its debt platform, KKR Real Estate Finance Trust (KREF).
Noteworthy transactions included a $386 million loan for 420 Kent, Spitzer Enterprises' luxury waterfront development in Williamsburg, Brooklyn, in May. The 1.5-million-square-foot property comprises three luxury glass towers housing 857 residences, many of which have private outdoor spaces. In July, KKR provided a $340 million loan to Crescent Heights for NEMA Chicago, a 76-story skyscraper in the windy city.
"It was a great year for real estate credit because we solidified our place in the transitional lending space," Matt Salem said. "We increased our loan size and had very strong overall origination volumes."
KREF continues to target top sponsors and assets that are more institutional in Top 10 markets. "Our strategy is to lend on high quality and liquid real estate. It's a purpose-built strategy," Salem said.
In addition to its lending activity, KKR maintained its title as the most active buyer of B-piece securities in the conduit CMBS market. As an extension of that risk retention strategy, it broadened its purview and also began investing in SASB CMBS.
As an example, KKR acquired the horizontal risk retention bonds for The Union, a Class-A building in Dallas. —C.C.