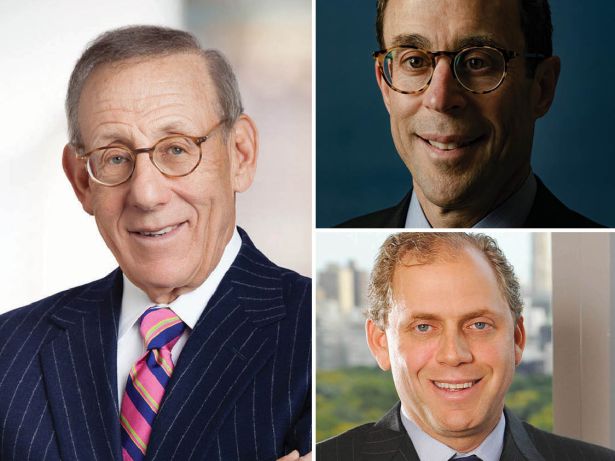 #5
Stephen Ross, Jeff Blau and Bruce Beal
Chairman and Founder; CEO; President at Related Companies
Last year's rank: 2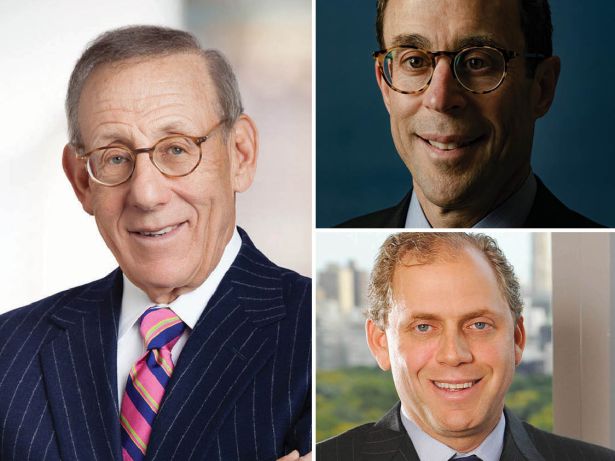 To say Hudson Yards had a successful first year might be a bit of an understatement.
Related Companies closed out 2019 inking the largest office lease of the year at Hudson Yards with Facebook's 1.5 million-square-foot deal across three buildings in the development.
"That's a huge deal and really cements Hudson Yards as really the center of commerce for New York City across all industries," Jeff Blau, the CEO of Related, said. "When we started, we had to convince people. [Now] I don't think there's a tenant in the market at any size that doesn't at least look at Hudson Yards as a place to go."
Related opened the $25 billion Hudson Yards in March 2019 and has since launched the first Equinox-branded hotel in the development, bought WarnerMedia's 1.5 million-square-foot commercial condo for $2.2 billion (which WarnerMedia leased until 2034), and opened the tallest observation deck in the Western Hemisphere at 30 Hudson Yards, dubbed The Edge. Hudson Yards also nabbed the city's first LEED Neighborhood Gold certification in September.
But the past year wasn't just about Hudson Yards.
Related started a joint venture with Atria Senior Living in 2018 and broke ground on its first two projects recently: a 214-room senior housing development in San Francisco and a 526-unit one in Hudson Yards. It also broke ground on the 240-acre Related Santa Clara project in Silicon Valley in June 2019, which Blau called the "California version of Hudson Yards."
The developer launched sales at the luxury Lantern House development in Chelsea and completed its luxury Chicago residential project at One Bennett Park last summer, in which it sold a condo for a record-setting $6.25 million in March.
In August 2019, Related invested in rent-a-car facility developer, Conrac Solutions, and bought delivery fulfillment firm Quiet Logistics in March 2019, which turned out to be a great buy in a post-coronavirus world.
"You see kind of what we were doing and our thoughts ahead of this pandemic," Blau said. "A lot of the things that we did are now really coming to show how important that thinking was."
During the pandemic, Blau said the company hasn't had many problems collecting rents from office tenants and expects Hudson Yards to be more in demand as it contains many of the safety features tenants would want in a post-COVID workplace.
However, many retailers haven't ponied up rents, and The Shops & Restaurants at Hudson Yards has been closed for months. Anchor tenant Neiman Marcus filed for bankruptcy in May and plans to give back its 188,000-square-foot space at Hudson Yards, according to a court filing last week.
Blau said Related will convert the store to office space and already "talked to all of our tenants and many others" about it.
Related also partnered with Chef Josè Andrès to distribute about 80,000 meals to frontline workers at the temporary  hospital set up at the Jacob Javits Center, sent its construction workers to quickly expand Mt. Sinai Beth Israel's hospital beds, gave free hotel rooms to doctors and nurses, and partnered with Mt. Sinai to add a COVID testing facility at Hudson Yards.
"It was great to really watch our team respond and volunteer in many different ways," Blau said.—N.R.