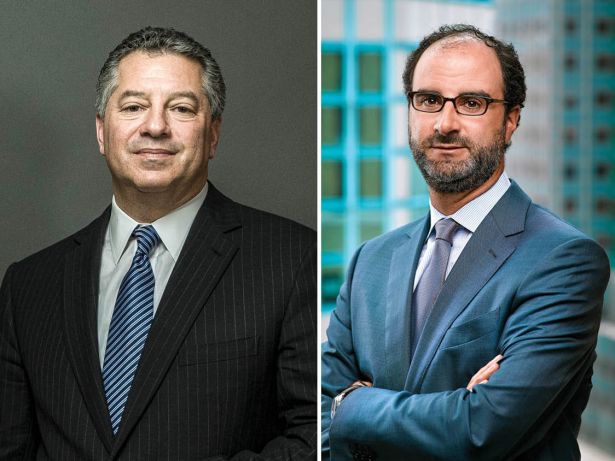 #6
Marc Holliday and Andrew Mathias
CEO; President at SL Green Corp.
Last year's rank: 3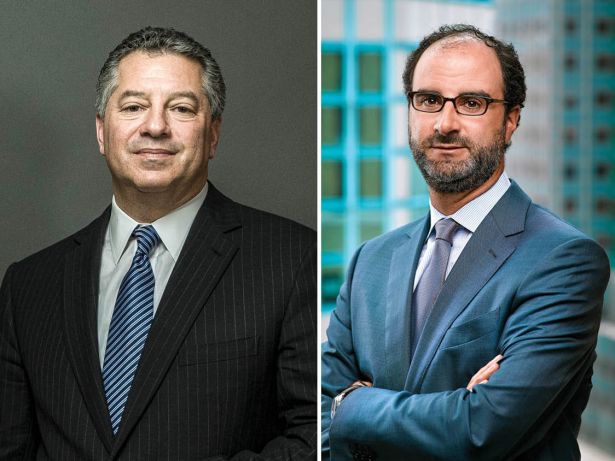 Few landlords are better equipped to serve up some much-needed perspective during uncertain times than SL Green.
"Long term, we're still very bullish on the market and its prospects," said Andrew Mathias, president of SL Green. "Obviously there's a little bump and some turbulence here related to the pandemic and the shutdown, but we haven't seen the exodus to the suburbs … on the commercial side. Most of our tenants are biding their time."
The firm has seen high collections during the pandemic, at about 97 percent from office tenants and about 65 percent from retailers. "Both, I think, are market-leading statistics," said Marc Holliday, the REIT's chairman and CEO. "We didn't have to rely on laws being passed, or things like that; we just knew enough to do the right thing by these tenants who needed the help."
The firm's outreach efforts have also included launching Food1st, a nonprofit in partnership with Chef Daniel Boulud that has delivered about 200,000 meals to front-line workers and New Yorkers in need.
And while the pandemic has certainly dealt its blows, including scuttling the firm's planned $815 million sale of the News Building in Midtown East, the REIT remains one of the most active dealmakers in the market. The firm announced a $1 billion liquidity plan in April, and met that goal by June via its sale of a 49.5 percent interest in One Madison Avenue to the National Pension Service of Korea and Hines, as well as a sale of its 609 Fifth Avenue retail condo, among others.
"We're going to continue that program of raising liquidity beyond the billion dollars, deploying it into stock buybacks," Mathias said, adding that the firm is evaluating additional sales of debt and real estate assets. "We're happy to make a market."
The REIT has seen a flurry of activity over the past year, including the $381 million sale of 521 Fifth Avenue and the acquisition of 603 West 50th Street. On the leasing side, it inked more than 2 million square feet of deals in Manhattan, including Amazon taking 335,000 square feet at 410 Tenth Avenue and Angelo Gordon inking a deal for 138,669 square feet at 245 Park Avenue.
And, of course, there was the topping out in September at One Vanderbilt, the firm's marquee development near Grand Central that's now 65 percent pre-leased.
"It really was like a beacon when we lit that light blue on the night of the topping out," Holliday said. "It really marked a turning point for public-private partnerships, and all that can be accomplished in the public realm, and for building in dense urbanized areas."—S.G.