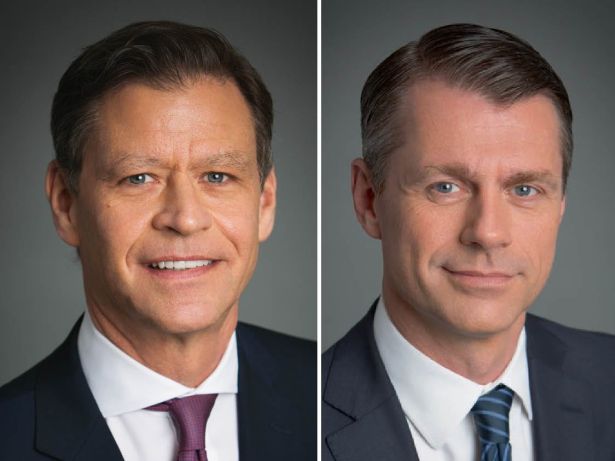 #4
Ric Clark and Brian Kingston
Chairman; Managing Partner and CEO at Brookfield Property Partners
Last year's rank: 1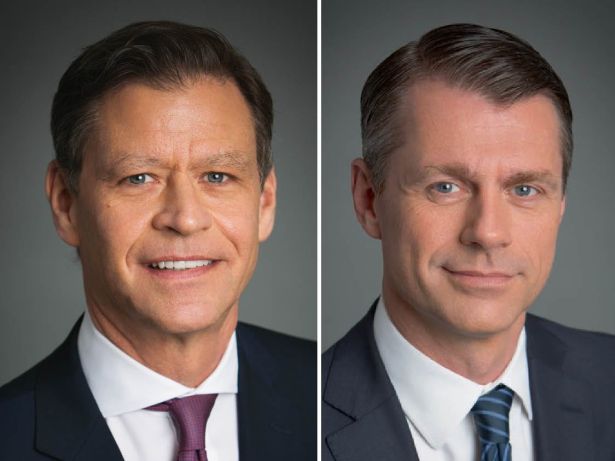 As one of North America's largest commercial landlords and one of the world's most financeable investment platforms, it's clear that Canadian outfit Brookfield's commercial real estate practice reigns supreme, even if they weren't able to three-peat this year as the top player on the Power 100.
It's hard to find an area where Brookfield does not live — and live lavishly. For this reason, it's hard to envision this behemoth wilting under the weight of a pandemic-induced, cash-flow crisis.
New York is where Brookfield finds the most of its attention, even though it's hard for them to escape the spotlight elsewhere across the globe.
First and foremost, last October, Brookfield opened One Manhattan West in the borough's Hudson Yards megadevelopment in the Far West Side. The 67-story, 2.1 million-square-foot office skyscraper is 90 percent leased to tenants such as the National Hockey League, Accenture, law firm Skadden and accountancy Ernst & Young. It was able to add to its tenant roster last November at its neighboring Two Manhattan West with its anchor, the law firm Cravath, Swaine & Moore, which took 481,000 square feet.
In the same month Brookfield opened One Manhattan West, it began a $400 million redevelopment campaign for Kushner Companies' troubled former asset 666 Fifth Avenue about a year after it purchased the property. It has repositioned its name as 660 Fifth Avenue and is planning to completely renovate the building's interiors and exterior by 2023. Last month, it bought out its fifth tenant of the year at the site in its push to empty the building and proceed with the work.
To start the year, it opened Two Blue Slip, just one sizable residential asset within the 22-acre master-planned Greenpoint Landing waterfront development site in Brooklyn, which will ultimately have 11 buildings and 5,500 housing units, according to Brookfield's website. Brookfield is co-developing four of the buildings, two of which it has completed. It became one of Denver's largest commercial real estate owners after it picked up downtown's Denver City Center, a two-building, 1.3 million-square-foot office development for $400 million in a deal that closed at the start of 2020. It is also currently redeveloping downtown Houston's massive Allen Center, a mixed-use, multi-skyscraper complex, and in May, Brookfield announced a $5 billion "retail revitalization program" to support those holdings in major markets in which they're located. It has also vastly expanded its industrial and logistics holdings across the country in the last 18 months.
Amid the flurry of activity to start the year, the firm announced in February that Clark would be stepping back from his day-to-day role, and Ben Brown — a 10-year vet of the company who had been leading acquisition and disposition activity in its London office — would be taking greater responsibility. A spokesperson for Brookfield said Clark is still very much engaged in public affairs and other C-suite-level administrative duties, and a source previously told CO that his "70-hour weeks" had forced him to want to slow down a bit.
The size and reach of Brookfield's real estate business — which is supplemented by a separate multibillion-dollar real estate lending vehicle — has become daunting under Clark's leadership. Once he does fully step away, he'll have left it on real estate's Mount Rushmore.—M.B.