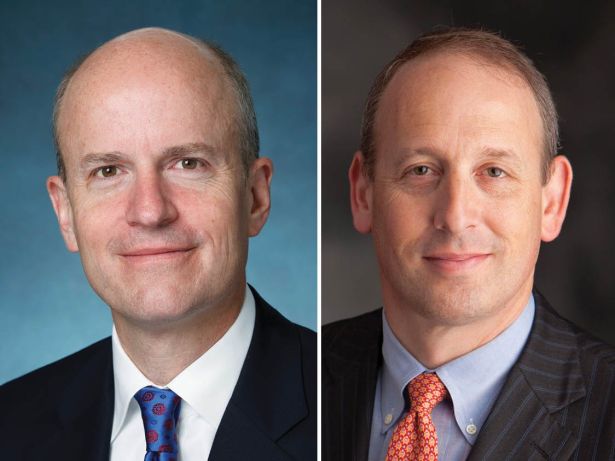 Owen Thomas and Douglas Linde
#21
Owen Thomas and Douglas Linde
CEO; President at Boston Properties 
Last year's rank: 23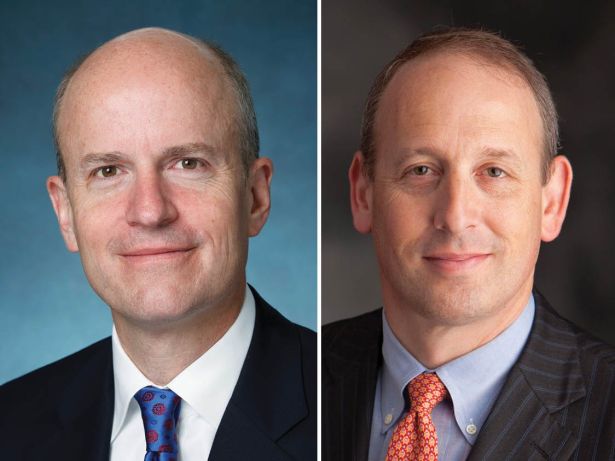 By the end of 2019, real estate investment trust Boston Properties had compiled an arsenal of nearly 200 properties, comprising 52 million square feet, as well as 11 properties under construction.
Owen Thomas, who joined Boston Properties about seven years ago, once told CO that his company's best traits are that it can develop, deliver and manage "complex, marquee" properties in areas where economic fundamentals are strong. 
His claim is easily reinforced. 
Last month, the REIT, which is celebrating its 50th anniversary this year, reported 98 percent collections at its office properties, which can be considered some of the most valuable space available in the country, and that it also had $1.8 billion in cash on hand, with $3.3 billion in total liquidity. With this, it also unloaded about $300 million worth of assets last month, generating a little extra cash. This performance underscores the strength of its tenant roster despite economic indicators showcasing a grim story for the near future of office performance. 
To kick off the year, in January, the firm broke ground on its planned 16-story, 420,000-square-foot office project in Cambridge, Mass., 325 Main Street, which is slated to be finished near the end of 2022; it will include 42,000 square feet of retail space on the ground floor. The REIT announced a month after breaking ground that it had nabbed tech giant Google to anchor the building, with 362,000 square feet. 
Last November, the firm officially opened Hub on Causeway, another Boston development in the city's downtown at 100 Causeway Street that will span around 2 million square feet and will occupy the site of the former Boston Garden arena. It teamed up with Delaware North on the project, which is nearing completion and is scheduled to wrap next year. Verizon will anchor the office portion of the mixed-use development.
In 2019, the firm sold approximately $406 million worth of assets, including its 60 percent, majority interest in 540 Madison Avenue in Manhattan, and it finished the year with a 5.5 million-square-foot development pipeline. It also executed on 322 leases totaling 7.6 million square feet, the second-largest annual leasing volume in the company's history and up from 7.2 million square feet in 2018.
Aside from Google's lease at 325 Main Street, Bank of America renewed with 545,000 square feet at 100 Federal Street in Boston, and the company signed global law firm Shearman & Sterling to a 338,000-square-foot renewal at 599 Lexington Avenue in Manhattan, among several other prominent leases on the year.
Boston Properties lives among publicly traded REIT royalty, given its status as the largest of its kind — a listed developer, owner and manager of office properties — and it isn't easily deterred; as of July 20, it's still sporting a 4.21 percent dividend yield. At the end of 2019, it had increased its quarterly dividend by 42 percent over the last three years.—M.B.