New York Could Become 'America's Cannabis Capital', CO Experts Say
---
---
New York state's legalization earlier this year of recreational marijuana could go a long way toward weeding out retail vacancies in the Big Apple.
Manhattan in particular will get a financial lift once state authorities green-light cannabis operators to open up shop, with other retail businesses such as restaurants and convenience stores also receiving a boost, according to panelists at Commercial Observer's fifth annual Retail & Hospitality Forum on May 19.
"I speak to tons and tons of cannabis industry professionals and we all believe that New York state, especially New York City, will be the cannabis capital of the country," Gregory Tannor, managing director and principal of brokerage Lee & Associates NYC, said during the forum's final panel, "Rolling with the Times: Is Cannabis Retail Giving Industry Returns a High?" that CO co-deputy editor Tom Acitelli moderated. 
"I really believe that there will be a huge absorption," Tannor said. "And, when I say huge, I'm talking about like 10 percent of the retail vacancy absorption through cannabis dispensaries and other cannabis-related businesses in the city of New York."
Tannor stressed that he has heard from many restaurant owners who want to create establishments near pot retailers since statistics show patrons will typically visit retailers  twice a month. He said this will result in more new businesses occupying vacant storefronts in addition to the arrival of new cannabis operators.
Tim White, senior vice president at customer analytics firm Buxton, said that while there is enormous potential for the cannabis industry in New York, the drug's illegality at the federal level throws up a major obstacle. It means dispensaries remain largely cash operations. 
White said the SAFE Banking Act, which would enable financial institutions to provide services to cannabis clients without fear of federal penalties, would greatly aid the industry. The U.S. House has passed the act, though its fate in the Senate is unclear. 
While the state hasn't ironed out the cannabis licensing process for municipalities in New York yet, Tannor noted that a hypothetical city policy of one license per 10,000 residents would mean more than 800 possible locations throughout the five boroughs with aboimenti, JRM Construction Management, Mace North America, Tom Fullerton, Well Building Institute, Melanie Koch, Christopher Ressa, ut 400 ultimately opening. He stressed that cultivation licenses will be crucial in realizing New York's potential when it comes to cannabis retail.
"The prices will be through the roof on the wholesale price per pound for flower," Tannor said. "What I would like to see the state do is start to give out the applications today for cultivators so that they can get one to harvests before retail starts to open up and that is the best way that the state can actually help the program and generate enough tax revenue as possible from the onset of stores opening." 
The cannabis discussion panel was the last of five panels during the May 19 forum about the state of the commercial real estate retail sector. The day kicked off with a panel called "Retail in Review: A Closer Look at the Evolution & Future of Shopping Experiences" featuring Kenneth Bernstein, president and CEO of landlord and operator Acadia Realty Trust; Ethan Chernofsky, vice president of marketing at customer analytics firm Placer.ai; and Colin Shaughnessy, executive vice president of leasing for mall giant Unibail-Rodamco-Westfield.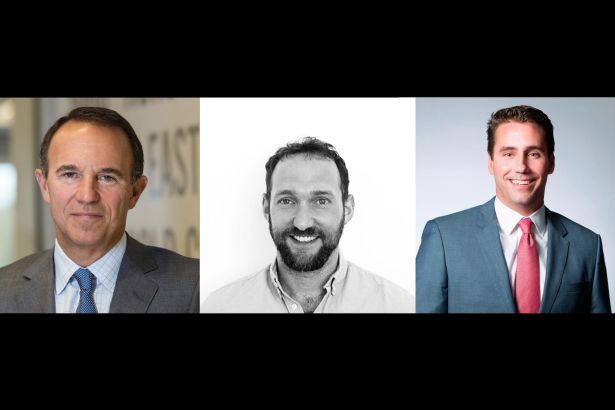 Panelists spoke about how the pandemic has spurred many businesses to adopt new technologies such as touchless software payment options and ordering food through quick response codes. Higher-end restaurants are also planning to eventually enable customers to pre-pay for meals through credit cards as a way of aiding operations.
"I think we are going to see some efficiencies and innovations in just linking reservations up direct to a credit card or maybe even three or four credit cards if the goal is to split it and no one has to actually go into their pocket," said Whitney Arcaro, executive vice president and head of marketing and leasing at landlord RXR Realty during the second panel, "Reservations Welcome: Keeping Major Culinary Destinations On the Map."
"They show up, they sit at a table, the menu pops up on their phone, they can come in and out, they can walk out of the door, and everyone knows a tip has been included," she added.
The second panel—which Jennifer Recine, partner at Kasowitz Benson Torres LLP, moderated, also featured Andrew Rigie, executive director of trade group the New York City Hospitality Alliance, and Saul Scherl, New York regional president of landlord The Howard Hughes Corporation.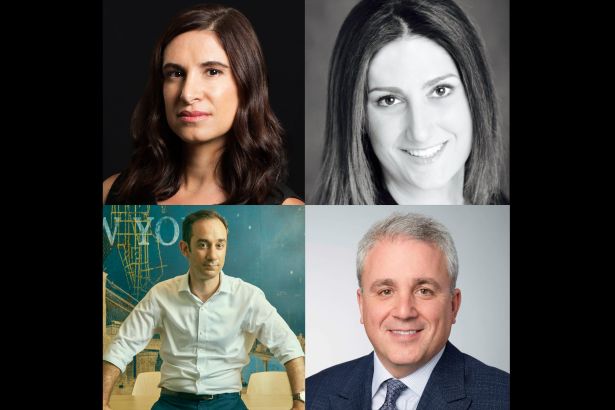 Last year's health crisis prompted New York City to allow its roughly 11,000 restaurants and bars to offer outdoor dining compared with fewer than 1,500 sidewalk cafes that lined Big Apple streets pre-pandemic. City officials are now working on a permanent outdoor dining program, which panelists said is important for spurring increased revenue for restaurateurs through the added tables.
Rigie said his group is pushing state lawmakers to pass legislation this month allowing alcohol consumption to continue in non-contiguous outdoor areas after Gov. Andrew Cuomo's executive order last year, which Rigie said is a must for outdoor dining to thrive post-pandemic. He said the state Legislature should allow temporary liquor licenses for city eateries to encourage more business at restaurants since many don't want to wait the currently required four to six months for a permanent license.
Panelists stressed that strict social distancing measures that were in place for much of the pandemic underscored the need for human interaction. This dynamic is expected to aid the overall hospitality industry in 2021, with leisure travel showing significant recovery signs already this year.
"You have many markets where you cannot get a room for the typical leisure demand customer " Eric Poretsky, senior managing director at real estate investment house Cain International, said during the third panel, "The Future of Hospitality: Key Drivers Transforming the Hotel Industry," which CO finance editor Cathy Cunningham moderated. "And we have a view that the group business market will recover quite substantially as companies really re-integrate into the sort of workspace interactions and other event-driven calendars that have driven the hospitality business."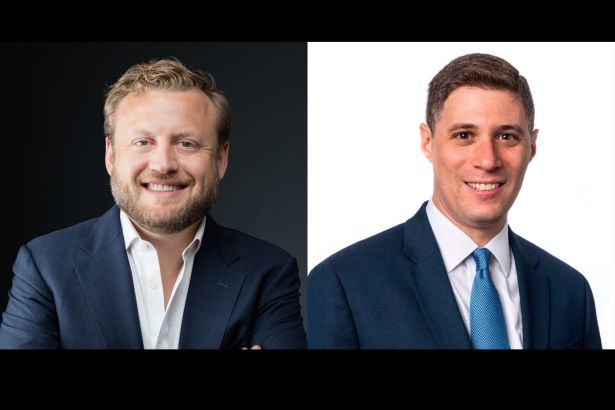 David Orowitz, principal and managing director at landlords L&L Holding Company, said that while international and group business travel will probably be the last two hospitality sectors to bounce back, overall he is bullish on a relatively quick rebound. He noted that the increased flexibility of remote work also could boost hotel operators since it enables more options for people to travel while remaining engaged with their jobs.
L&L is constructing a $2.5 billion, 669-key hotel in Times Square called TSX Broadway on top of 100,000 square feet of planned experimental retail space that Orowitz expressed optimism about as crowds begin to pick up in the neighborhood. The property was previously home to a DoubleTree Hotel that generally had occupancy levels over 96 percent in its last 10 years, according to Orowitz.
"Early on, when nobody knew what was going to happen, I think there was more anxiety, but we were fortunate in that we were already capitalized, we were already under construction and we didn't have to deal with what we were going to do with a hotel that is empty," Orowitz said. "I don't think there is a lot that is going to follow right now, so we will continue to be the newest asset in the square for awhile." 
Health and safety protocols are expected to remain an integral focus at hotels and retailers post-pandemic as the issue becomes more top of mind for customers, according to the panelists.
"Retailers, like all organizations right now, are being tasked with understanding and implementing and educating strategies to support public health," Melanie Koch, director at the International WELL Building Institute, said during the fourth panel, "Retail 2.0- What's In Store for Next Generation Retail Amenities & Consumer Experiences."
"Employers need to in many cases re-access or rethink their space from a health and well-being lens," she added.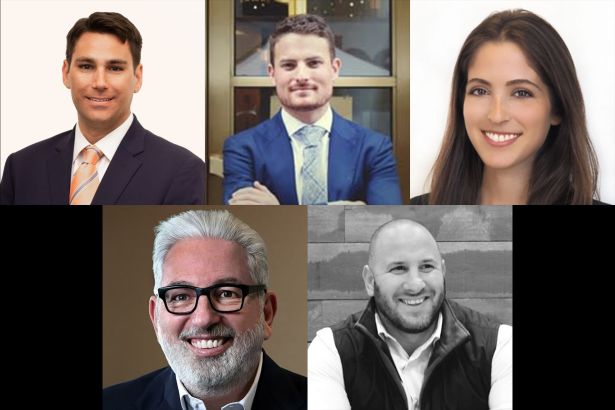 Koch noted that the WELL Building Standard, a performance-based rating system monitoring health and wellness launched in 2014, was updated last year to reflect issues facing business owners during the pandemic. She said the program, which initially began strictly for office properties before expanding to other sectors like retail, can serve as a valuable "starting place" for business owners to assess whether they have the proper protocols in place, while also making incremental improvements when needed.
The fourth panel—which Joe Schimenti, director of project controls at JRM Construction Management, moderated—also included Tom Fullerton, associate director at consultancy Retail Mace North America; Christopher Ressa, COO and executive vice president at shopping center operator DLC Management Corp.; and Fred Posniak, senior vice president at landlord Empire State Realty Trust.
Posniak noted that ESRT was the first real estate firm in the U.S. to receive the WELL Health-Safety Rating and that this distinction resonates with prospective tenants during building tours. He said tools like WELL and utilization of other outside consultants will be critical for retail companies to gain shoppers in a more health-conscious world.
Ressa said he expects to see more physical retailers open in the near future despite headwinds from e-commerce. He said operating a brick-and-mortar building is often less expensive than an online operation, plus, with customers sometimes looking to avoid shipping costs, this option can still serve a valuable purpose.
"Retailers can't give free shipping and then make money, and 78 percent of Americans are paycheck to paycheck," Ressa said, pointing to 2018 polling data. "They can't afford to pay for shipping on every item. … That bodes well for physical retail at large."
Andrew Rigie
,
Buxton
,
Christopher Ressa
,
David Orowitz
,
Doubletree Hotel
,
Eric Poretsky
,
Fred Posniak
,
Gregory Tannor
,
International WELL Building Institute
,
jennifer recine
,
Joe Schimenti
,
JRM Construction Management
,
Kasowitz Benson Torres
,
Lee & Associates NYC
,
Mace North America
,
Melanie Koch
,
New York City Hospitality Alliance
,
Saul Scherl
,
Tim White
,
Tom Fullerton
,
TSX Broadway
,
Whitney Arcaro
,
Cain International
,
DLC Management
,
Empire State Realty Trust
,
Howard Hughes Corporation
,
L&L Holding Company
,
RXR Realty