'Anti-Adam Neumann' Sandeep Mathrani Is WeWork's Best Hope for Survival
Sandeep Mathrani's mission for WeWork is to put away childish things, roll up his sleeves and salvage the multibillion-dollar train wreck.
---
---
The beleaguered coworking giant WeWork (WE) — which suffered a series of crushing blows last year — took a step towards "growing up" last week.
The nearly 10-year-old company tapped legendary real estate figure Sandeep Mathrani to become its new CEO after the bombastic Adam Neumann was pushed out by investors following reports of his erratic behavior, such as smuggling marijuana on a private plane to Israel.
"Sandeep is basically the anti-Adam Neumann," said Dror Poleg, a former advisor to flexible office provider Breather and the co-chair of the Urban Land Institute's Technology & Innovation Council. "He's older. He has classic real estate experience working for the largest companies in the space. He's very, very well-liked and experienced in the industry."
"He's definitely a responsible adult, if that's what the investors are looking for," Poleg added.
The hire also solidified what kind of company WeWork considers itself. For years, WeWork has called itself a technology company, with Neumann embodying the typical Silicon Valley founder and WeWork even reportedly considered hiring the brash T-Mobile CEO John Legere to replace him. All this despite the fact that WeWork is the largest occupier of office space in Manhattan which it rents out to other startups. Mathrani's appointment cements what outsiders have long known: WeWork is a real estate business.
"It is a real estate company; it's not a tech company," said Poleg. "Real estate was a significant part of its business, but to bring in someone from retail, WeWork acknowledges real estate is important." 
Mathrani, who plans to start on Feb. 18, joins WeWork after the coworking behemoth has been on the ropes since its ill-fated initial public offering last summer. Since then, the company saw its valuation plummet by about $39 billion, lost Neumann along with staff loyal to him and laid off thousands of employees. (Neumann did, however, fall to earth on a $1.7 billion golden parachute, so nobody in their right mind should feel bad for him.)
A spokesman for WeWork declined to make Mathrani available for an interview and he did not respond to a request to comment through email.
"I am honored to be joining WeWork at this pivotal time in its history," Mathrani said in a statement put out by WeWork last week. "The company has redefined how people and companies approach work with an innovative platform, exceptionally talented team, and significant potential if we stick to our shared values and maintain our members-first focus."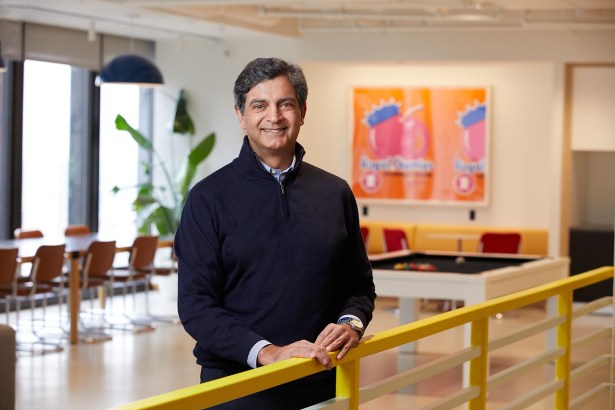 Mathrani, who was most recently the CEO of Brookfield (BN) Properties' retail group, has a proven track record of turning around struggling companies. He was pivotal in steering mall owner GGP out of one of the biggest real estate bankruptcies in history back in 2009 when Mathrani was named CEO and it had $27 billion in debt; nine years later, GGP was acquired by Brookfield for $14.9 billion when it was the second largest mall real estate investment trust in the country.
"If WeWork was a public company, I'd buy stock in the company right now," said Jeffrey Roseman, a vice chairman of Newmark Knight Frank's retail division who's known Mathrani for years. "[Mathrani is] a guy who gets it done for sure."
Even with his successful history, Mathrani still has his work cut out for him at WeWork. Not only does he have the Herculean task of flipping the switch on WeWork's money-burning model, but he also has to rein in a company known for its "frat boy" culture — with kegs of beer in offices and meeting with landlords often ending in tequila shots.
"I have no doubt that there will be some kind of culture clash," said Alexander Snyder, a senior analyst at CenterSquare Investment Management. "[But] I think that's healthy because the culture under Adam Neumann was not healthy."
It's not like Mathrani will be completely out of place. A source previously told Commercial Observer he left Brookfield because he was "always a bit of a cowboy" who clashed with its button-down culture, and others have said he's very different from the strait-laced personality of some top real estate figures.
"The real estate world can be very conservative," said Jamie Hodari, the CEO and co-founder of WeWork competitor Industrious who met Mathrani when Brookfield invested into Industrious. "He's not that. He's got a big personality. He reads as more of an entrepreneur and a little bit more dynamic. In that sense, he's part of what WeWork is trying to solve for: Find someone who very much comes from the real estate world, who understands the real estate world, but at a personal or DNA level might be a little closer to the WeWork spirit."
Others described him as a "charismatic leader" who was always aware of the best interest of the companies, its employees and investors.
"He's a hands-on leader," said Daniel Hurwitz, the CEO of Raider Hill Advisors and former lead director of GGP. "He's fair, highly ethical and understands the importance of excellence and execution."
And Mathrani previously said he always had the drive to make it on his own, despite his well-heeled upbringing.
Mathrani, 57, was born to a wealthy family in India and was sent to the prestigious Eton boarding school in England by his father. He quickly realized he "hated it" and came back home with the plan to go to public school in America instead, according to a speech he gave at a gala dinner last summer that was posted on YouTube.
"I never lifted a piece of paper from the ground, but I learned to live," he said. "I chose to challenge the dynamics of my life and I decided to live here. My dad sat back and said to me, 'What's wrong with you? Why don't you want to come home?' I said I just don't, because I want to make it on my own. In a sort of funny way, he disowned me? Owned me? I'm not sure what he did."
Mathrani eventually earned two master's degrees from the Stevens Institute of Technology in Hoboken, N.J., and got a job designing wastewater treatment plants earning $25,000 year. He had to sell off his Nissan Sentra to scrap together enough cash to make a down payment on a $55,000 apartment in Washington, D.C., in 1986, opting for a $500 Volkswagen diesel car instead.
About two years later, Mathrani sold the place for $75,000 and became hooked on the real estate industry.
"I said, 'Wow. I make 25 grand, I made 20 grand. Hallelujah, real estate is a good business,' " Mathrani said.
He immediately started applying for real estate jobs until he nabbed one designing malls and eventually joined Forest City Ratner in 1994. He stayed for eight years and left in 2002 to become an executive vice president of Vornado Realty Trust, according to his LinkedIn page.
GGP tapped Mathrani to head up the company in 2010 after the Chicago-based REIT filed for bankruptcy in 2009 when it was unable to refinance more than $27 million in debt in the wake of the financial crisis.
To help turn the company's fortunes around, he raised $2.3 billion and recapitalized GGP with another $6.8 billion. Mathrani also focused on a strategy to own fewer, but higher quality, shopping centers around the county, different from mall owner's previous tactic of constantly building new properties.
"We see what's happening to the top 500, 600 malls in the country. They're just thriving," Mathrani told MSNBC in 2016. "What I want to be is the owner of 100, 105 of the top 400 to 450 malls in the country."
The strategy worked. 
GGP got back on its feet and eventually was bought by Brookfield Property Partners in 2018 for $14.8 billion. After the buyout — which Mathrani was reportedly in line to get $189 million through — Mathrani became the CEO of Brookfield's retail group.
"He transformed GGP into an employee of choice for the most talented people within the industry," Hurwitz said. "The success of the company depends on the talent within the four walls, and Sandeep understands that clearly."
Less than two years after the acquisition, Mathrani submitted his resignation to Brookfield. That was last month. In an email, he wrote, "My time has come to embark the train to the next stop."
Roseman described Mathrani as a "no B.S. guy" who "doesn't suffer fools well" with great instincts on deals.
"I knew that if I called him with a specific deal, he would either say yes or no quickly. He just got it," Roseman said. "There's a lot of folks in the real estate industry who are good at what they do, and part of that is just having the instincts — and he definitely did."
Hodari said he was struck by how forward-thinking Mathrani is in the brief interactions they had when Brookfield invested in Industrious, especially considering how backward-looking many other real estate executives can be.
"I found him to be forward-looking, curious about what's next, what's coming, what's the next move," he said. "In that sense, moving to a hydro-rapidly changing, nascent industry makes sense." (It should be noted that in December the Hollywood Reporter broke that producer Jason Blum was making a movie about WeWork's travails; a turnaround by Mathrani would make for an excellent happy ending!)
The company started off last year with a $47 billion valuation after it closed on a $2 billion funding round from Japanese bank SoftBank Group (which was originally supposed to be $16 billion). It bought several other companies — including office management startup Managed by Q — and in August 2019 filed for an IPO with a targeted amount of $1 billion to raise.
However, while the IPO filing showed WeWork revenues grew at a staggering rate from 2016 to 2018, its losses increased at a similar pace.
During that time, revenue went from $436 million to $1.82 billion while its net losses increased from $430 million to $1.6 billion. In the first six months of 2019, WeWork posted a net loss of $690 million on $1.5 billion in revenue, an increase from the net losses of $628 million on $764 million of revenue during the same time last year, according to the filings.
Investors were shocked at WeWork's business model and valuation when the Wall Street Journal published a bombshell profile in September 2019 of Neumann that brought the 40-year-old's behavior to light.
The WSJ story revealed that Neumann stuffed a cereal box with marijuana and brought it on a private jet to Israel; he fired seven percent of WeWork's staff then immediately passed out shots of tequila and treated remaining employees to a private concert by Run DMC's Darryl McDaniels; and Neumann let his wife, Rebekah, fire multiple employees after a brief meeting because "she didn't like their energy."
A week after the story hit, Neumann stepped down as the CEO, with WeWork executives Artie Minson and Sebastian Gunningham named as co-CEOs to replace him.
"While our business has never been stronger, in recent weeks, the scrutiny directed toward me has become a significant distraction, and I have decided that it is in the best interest of the company to step down as chief executive," Neumann said in a statement at the time.
"It's not unusual that an entrepreneur has the vision and he gets it going," said CenterSquare's Snyder. "But it needs to change into something else; not every startup CEO is capable of carrying that torch. I do think Sandeep is going to help WeWork become a real boy."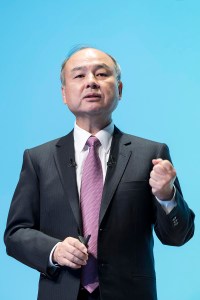 Shortly after Neumann's ouster, WeWork withdrew its IPO filing and in October 2019 SoftBank came through with a multibillion-dollar bailout and takeover of the company, installing Marcelo Claure as the executive chairman. The company laid off 2,400 workers the next month.
Aside from its business troubles, WeWork is also reportedly facing an investigation from the U.S. Securities and Exchange Commission whether it violated financial rules in the runup to the IPO, and another one from the New York Attorney General to see if Neumann enriched himself through self-dealing while at the company, as Bloomberg and Reuters reported.
WeWork is still dealing with shakeups in its board of directors with three leaving last week and Kirthiga Reddy, a partner at SoftBank and former managing director of Facebook India, joiniwng.
Claure had been in talks with Mathrani for months to also join WeWork's board of directors but eventually decided that Mathrani was the right person to become the new CEO of the company, the WSJ reported. Mathrani will report to Claure — the former CEO of Sprint — when he starts.
"He is the partner of choice with the right skills and experience as we work to execute WeWork's transformation," Claure said in a statement. "He is a proven leader with turnaround expertise in the real estate industry, and we are thrilled to welcome him to WeWork."
The Urban Land Institute's Poleg said he expects Mathrani's experience dealing with distressed retail assets will come in handy for WeWork as the company will likely start trying to renegotiate some leases when it can, as its annual lease obligations are expected to increase to $2.43 billion in 2023.
"WeWork was all about taking as much money as you can and spend it as quickly as you can; growth for growth's sake," Poleg said. "Even in good cities, there's a bunch of bad leases that are going to weigh on the company."
He added that Mathrani's deep ties to the city's real estate industry will be one of the biggest benefits as WeWork — and other coworking companies — move more towards management agreements instead of straight leases in order to grow.
"The fact that he is so respected will help him put together a few partnerships to prove that WeWork is able to grow without signing leases," Poleg said. "It takes a lot of faith, both in the landlord and the operators. I think it's clear that Adam Neumann wasn't able to give them that level of comfort."
While experts feel the coworking model is here to stay, Roseman said Mathrani is WeWork's last lifeline to stay afloat.
"If he can't get it done then the company's toast," Roseman said.
Adam Neumann
,
Alexander Snyder
,
Breather
,
Dror Poleg
,
GGP
,
Jamie Hodari
,
Jeffrey Roseman
,
Sandeep Mathrani
,
Urban Land Institute
,
Brookfield
,
Industrious
,
WeWork