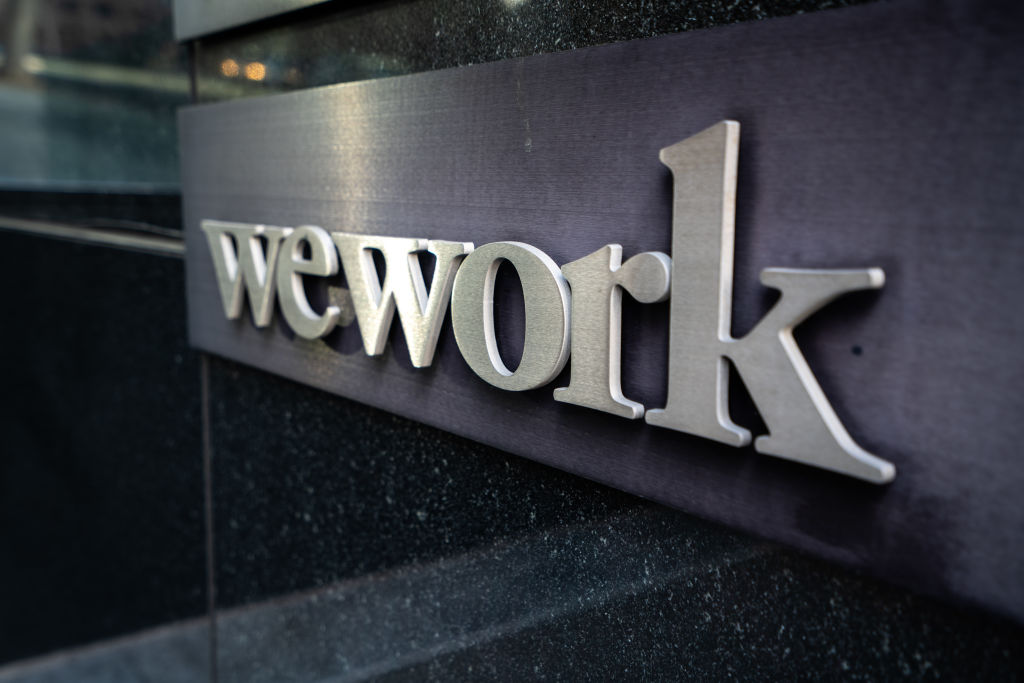 WeWork WE
A shared workspace company and the largest commercial real estate tenant in New York City as of early 2020.

WeWork was founded in 2010 by Adam Neumann, Rebekah Paltrow and Miguel McKelvey as an incarnation of Green Desk, a coworking business launched in 2008.
The company experienced phenomenal growth throughout the decade, becoming by 2018 the largest private occupier of office space in Manhattan with 5.3 million square feet leased, surpassing JPMorgan Chase. It focused on not just providing workspace during the recession, but on making space user-friendly, including perks like bottomless beer kegs (in 2018 it instituted a four-beer limit).

WeWork, whose parent company is the We Company, helped usher in a new craze for coworking space, seeing rivals like Knotel and Convene get into the market. The multinational conglomerate SoftBank made a $4.4 billion investment in the company in 2017, and has, according to Marcelo Claure, who served as executive chairman of WeWork, invested more than $18 billion in the company over time.

As WeWork grew, the company invested in proptech companies such as social network Meetup, as well as in coliving projects, schools and coffee producers.

By 2019, the company's valuation rose to $47 billion, making WeWork the most valuable startup in the world. The company began preparing for an Initial Public Offering.

However, the company's IPO proved disastrous as analysts began looking at WeWork's model in which money was going out almost as fast as it was coming in. Revenues increased from $438 million to $1.82 billion between 2016 and 2018, but net losses increased from $430 million to $1.6 billion during the same time. In September of that year, a lengthy Wall Street Journal profile of Neumann and his management style included details that Neumann had taken a cereal box full of marijuana on a transatlantic flight to Israel and that soon after firing 7 percent of the company's employees he hired Darryl McDaniels of Run DMC to perform for staff.

Neumann resigned shortly after the profile came out, and Sandeep Mathrani, the former CEO of the shopping mall REIT GGP, stepped into the CEO role. By May of 2020, the company's valuation had fallen to $2.9 billion, according to WeWork backer SoftBank.
WeWork WE Financial Quotes