Ikea Opening First US City-Center Store in 17K-Plus SQ in Lenox Hill
---
---
In its first stab at launching smaller more-neighborhood targeted stores in U.S. city centers, Swedish furniture retailer Ikea is coming to Manhattan, according to a company press release.
Ikea has nailed down 17,530 square feet on the ground, lower level and second floor at the Zucker Organization's 999 Third Avenue between East 59th and East 60th Streets for a delivery-only store that it is calling an "Ikea Planning Studio." It will focus on "smart solutions for urban living and small spaces," per the release. The space formerly housed Urban Outfitters.
The space is good for Ikea because "it straddles the central business district and residential pocket accessing urban densities not seen by the suburban model. Also it's at the intersection of great transportation, the Design District and at the doorstep of Bloomingdale's," Eric Yarbro of Colliers International, who along with his team represented Ikea in the deal, said via a spokesman.
Gerard Groener, the managing director of Ingka Centres, the furniture giant's property division, told Commercial Observer at MAPIC last month that the city-center Ikeas stores will have a footprint of 70,000 to 150,000 square feet rather than the more typical 400,000 square feet.
The asking rent was $350 per square foot, Yarbro indicated.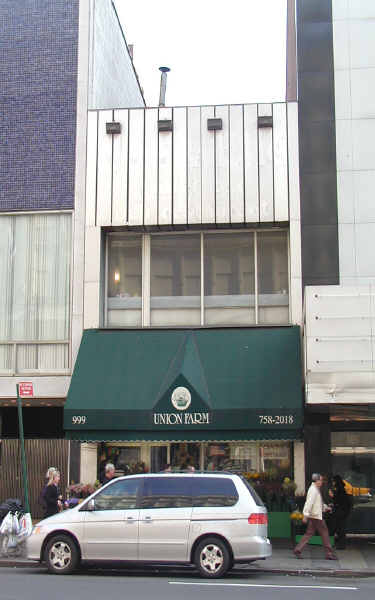 This won't be Ikea's first city-based small-format store. Ikea opened one in central London this fall, according to Curbed. And the New York City location is the first market in the U.S. for the "Planning Studio" concept, with more than 30 planned over the next three years.
"We recognize that we are in a rapidly changing retail environment, and to be fit for long-term growth, Ikea is transforming in a way that lets us meet our customers where they are," Lars Petersson, the manager for Ikea retail in the U.S., said in the release. "New York City is the natural choice to open the first city center store—the most vibrant, dynamic city in the U.S., and the epicenter of retail, business and culture."
Ikea seems to be taking a page from Target's book. The discount department company has already started rolling out smaller "flexible" stores, with one in 43,000 square feet at 112 West 34th Street.
In January, CO reported that Ikea will open a nearly 1-million-square-foot distribution warehouse on the western shore of Staten Island. It opened in November, the spokeswoman said.
---
112 West 34th Street
,
999 Third Avenue
,
Colliers International
,
Eric Yarbro
,
Gerard Groener
,
Ikea
,
Ingka Centres
,
Lars Petersson
,
MAPIC
,
MAPIC 2018
,
Target
,
Urban Outfitters
,
Zucker Organization