Power Lawyers: The MVPs With a JD
---
---
The developers may build the properties and the brokers may sell or lease them, but it's the real estate attorneys that make sure the deals close—and on time.
In a year with a lot of eye-popping transactions, there were lawyers that had to do a lot of heavy lifting before their clients dotted their i's and crossed their t's.
As Robert Ivanhoe, a partner and the chair of the global real estate practice at Greenberg Traurig, put it, "The New York market, in particular, saw an extraordinary amount of deal activity, and our clients continued to place their trust in us to execute complex transactions within a compressed timeframe."
Here are some of the biggest and baddest attorneys behind 2015's most exciting transactions.
Chair of the Real Estate Practice at Morrison & Foerster
Mark Edelstein oversees a team of more than 80 attorneys and numerous other professionals and represents some of the world's biggest lenders and developers across the globe. Over the past year he and his team worked on numerous, skyline-changing, high-profile matters in the New York City area on the lender and equity side.
His jobs have included representing Hines and Goldman Sachs (GS) in the $860 million construction financing of MoMA Tower at 53 West 53rd Street and Bank of New York Mellon and Wells Fargo (WFC) in their $411.5 million construction loan for the Durst Organization's Via 57 pyramid rental tower at 625 West 57th Street.
"I am fortunate to have worked on so many amazing projects this past year and to be able to preside over such a remarkable team of uber-talented and adaptable partners, associates, legal assistants and staff, who make my job so much easier," Mr. Edelstein said.
Last November, Orlando, Fla.-based dinning chain operator Darden Restaurants completed its spinoff of more than 400 real estate and restaurant assets into the newly formed Four Corners Property Trust and tapped J.P. Morgan Chase to lead a $750 million financing for the entity. Mr. Edelstein was part of the legal team representing J.P. Morgan in the financing.
Chair of the Real Estate and Financial Services Department at Polsinelli as well as Managing Partner of the New York Office
As chair of Polsinelli's 165-attorney real estate and financial services department, Dan Flanigan oversees projects all over the United States. Not only does he handle financing transactions but troubled deals as well.
Polsinelli's New York based clients include Extell Development Company, Prime Finance, Feil Organization, Kamber Management, Colony Capital's Net Leasing Group, Barclay's, Natixis, Centennial Bank, People's United Bank, Lance Capital, Benefit Street Partners, Cantor Commercial Real Estate, Ladder Capital, MC Five Mile and ACORE. Some of them are Mr. Flanigan's clients, and they all fall under his oversight as chair.
Polsinelli partnered with law firm Stark, Amron & Liner in three deals for Kamber last year, one in which Kamber bought Tower 45 at 120 West 45th Street from SL Green (SLG) Realty Corp. for $365 million, another transaction in which Kamber sold 20 West 33rd Street to the Carlyle Group for $111 million and a third that involved Kamber selling off the leasehold interest in 1407 Broadway to Shorenstein Properties. That $300-per-square-foot deal also included the Lightstone Group selling its sub-leasehold at the building to Shorenstein.
Kamber and Lightstone Group have sold their respective leasehold and sub-leasehold interests in the office building at 1407 Broadway in New York City for $330 million, or $300 per square foot, to Shorenstein Properties.
According to Chambers USA, Mr. Flanigan's clients call him a "master strategist." They say he's "very practical."
The Kansas City, Mo.-based law firm, which has a big business in the commercial mortgage-backed securities space, first made its jump into New York in 2003. It cemented its physical presence when this February it moved into new New York headquarters in 40,592 square feet spread across three entire floors at the top of L&L Holding Company's 600 Third Avenue.
Marc Hurel
Partner at Stroock & Stroock & Lavan
Marc Hurel, formerly a partner at DLA Piper, has been at Stroock & Stroock & Lavan since May 2015. Since he began practicing law in 1984, Mr. Hurel has worked on a number of high-profile projects.
He has worked with The New York Times on and off since 1987, including the development, financing and leasing of the 1.7-million-square foot New York Times building near Times Square.
Last May he represented Verizon in the $650 million sale-leaseback of the company's 1.4-million-square-foot Basking Ridge, N.J., operations center, the largest sale-leaseback ever completed in suburban New Jersey. According to Cushman & Wakefield, which worked on the deal, "the salve value represented one of the highest sales prices per square foot of any suburban sale-leaseback in the United States."
He also worked on nearly 2 million square feet of leases at 11 Madison Avenue, representing the building owner in negotiations with Credit Suisse (CS), Sony, Yelp and William Morris Endeavor.
Finally, he represented the Port Authority of New York & New Jersey in negotiations for about 1.5 million square feet of leases at 1 World Trade Center, including 1.2 million square feet for Condé Nast, 270,000 square feet for the U.S. General Services Administration and 32,278 square feet (after shrinking the space in September 2015 from 202,000 square feet) for China Center, a unit of China's Vantone Holdings Co.
A Partner and Chair of the Global Real Estate Practice at Greenberg Traurig
Robert Ivanhoe can take credit for helping shepherd through a number of complex and record-setting deals in 2015.
He was co-counsel representing Chinese insurer Anbang Insurance Group Co in the $1.95 billion acquisition of the Waldorf Astoria New York, among the highest price ever paid for any hotel. 
Mr. Ivanhoe worked on behalf of General Growth Properties and Jeff Sutton in connection with the acquisition of the Crown Building located at 730 Fifth Avenue for $1.78 billion, which marked a new per-square-foot world record for an office building at $4,490. He also handled the joint venture between GGP and Mr. Sutton and new investors, Vladislav Doronin and Michael Shvo, who entered into a venture before the closing of the acquisition to jointly own and develop the property as a condominium with retail.
Mr. Ivanhoe was on Starwood (STWD) Capital Group's side in the $230 million sale of the newly constructed Baccarat Hotel to the Sunshine Group. It represented the highest price per room for a hotel sale in the United States.
SL Green Realty Group tapped Mr. Ivanhoe to represent the company in connection with an agreement to purchase 11 Madison Avenue for more than  $2.25 billion, ranked the second-largest office building transaction ever.
And outside of New York, Mr. Ivanhoe represented New York-based investors in the $1.3 billion sale of the former Sears Tower in Chicago to Blackstone (BX). The acquisition is reported to be the highest price ever paid for a U.S. office tower outside of New York.
Chair of the Real Estate Practice at Kramer Levin Naftalis & Frankel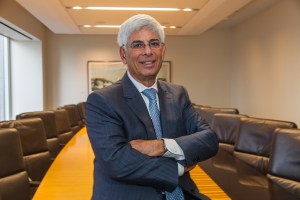 Jay Neveloff has perfected the art of the complex sale, development or condominium deal.
Some of the recent transactions he has been involved in include the purchase of land underlying a leasehold cooperative at Trump Plaza (he represented the cooperative corporation), the foreclosure of a development by client Gamma Funding near Sutton Place (which is ongoing) and multiple acquisitions and joint ventures for New Valley, Westbrook Properties and Fortress Investment Group among other companies.
In the condominium arena, Mr. Neveloff has helped shape the 57th Street corridor. For 432 Park Avenue he represented developers CIM Group and Harry Macklowe in securing a development permit. For the Nordstrom Tower, he represented Extell Development Company in acquiring development rights and land-use approvals at 217 West 57th Street. He also worked on a number of complex conversion offerings for HFZ Capital Group, new construction offerings for the Naftali Group and a creative condominium structure at 711 West End Avenue (he advised the development team, a joint venture between SJP Properties and P2B Ventures). He also is representing Forest City Ratner and Greenland Group in connection with the condominium-ization of Pacific Park, formerly Atlantic Yards.
"The New York City real estate market continues to be extremely active for Kramer Levin, and the past few months suggest that more of the same is on tap," Mr. Neveloff said. "While I predict that the quantity of deals may rise slightly in 2016, I think that recapitalizations and creative uses of space will be increasingly dominant themes throughout the market."
Co-Chair of the Real Estate Department at Proskauer Rose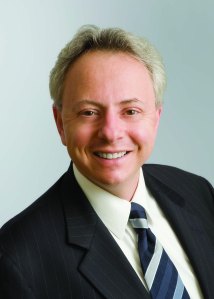 With more than 25 years of experience in real estate law, Ronald Sernau has been involved in visible transactions involving trophy properties.
At the beginning of 2015 he represented AvalonBay Communities, an equity real estate investment trust, in its purchase of the American Bible Society site at 1865 Broadway for $300 million. Plans call for turning the 12-story American Bible Society's Columbus Circle headquarters into a 300,000-square-foot residential tower.
He also represented Hines in the sale of the 30-story 7 Bryant Park, where East 40th Street and Avenue of the Americas meet, to the Bank of China (BACHF) for a reported $600 million through a long-term leasehold.
At the end of 2014, Mr. Sernau represented Neiman Marcus in its 250,000-square-foot lease for a new flagship store in Hudson Yards (at 640 West 28th Street and slated to open in fall 2018) and represented Vornado Realty Trust (VNO) in its redevelopment of 7 West 34th Street and its 470,000-square-foot lease to Amazon (AMZN).
Chair Emeritus of the Real Estate Department at Paul Weiss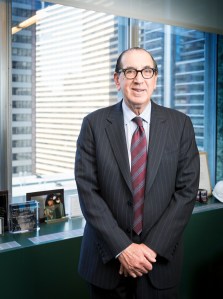 Steven Simkin may be chair emeritus of the real estate department at Paul Weiss, but that doesn't mean he's not active in major development projects, acquisitions and financings. 
He represented Rose Associates in several development projects Downtown and in Brooklyn, as well as SL Green Realty Corp. in a number of major refinancings. He is currently representing Kuafu Development Company in connection with its $1 billion development at 143-161 East 60th Street. He is working on the redevelopment and long-term ground lease on behalf of a major foreign investor for a site between 11th and 12th Avenues on West 29th Street which Douglaston Development is developing as well as the development of a 1.6-million-square-foot site in Hunters Point on behalf of the Holterbosch Family.
Mr. Simkin was also part of a team that represented Melohn Properties last year in a $197.5 million fee interest in the 1.2-million-square foot Downtown office tower 32 Old Slip. It was a part of a deal in which RXR Realty bought the property from Beacon Capital Partners for $675 million. As Commercial Observer previously reported, RXR then sold the land to a group of investors led by Brooklyn-based David Werner and did a 150-year leaseback arrangement with them.
But the one that he is proudest of, which won an ingenious deal award from the Real Estate Board of New York (honoring the brokers in the deal), was representing "Memorial Sloane Kettering in connection with a $1 billion development on East 74th Street," Mr. Simkin said. "It involved acquiring the site from the [New York City Economic Development Corporation] and various related transactions with [the City of New York], which had to make available a site it owned on its Brookdale Campus so the [New York City Department of Sanitation] could relocate from its former site on 74th Street and also to enable MSK and CUNY to share the site for two separate major projects."
1 World Trade Center
,
11 Madison Avenue
,
120 West 45th Street
,
1407 Broadway
,
1865 Broadway
,
20 West 33rd Street
,
217 West 57th Street
,
32 Old Slip
,
43-161 East 60th Street
,
432 Park Avenue
,
53 West 53rd Street
,
600 Third Avenue
,
625 West 57th Street
,
640 West 28th Street
,
7 Bryant Park
,
7 West 34th Street
,
711 West End Avenue
,
730 Fifth Avenue
,
American Bible Society
,
AvalonBay Communities
,
Baccarat Hotel
,
Bank of New York Mellon
,
Beacon Capital Partners
,
Benefit Street Partners
,
Carlyle Group
,
Centennial Bank
,
China Center
,
Colony Capital's Net Leasing Group
,
Conde Nast
,
Crown Building
,
Dan Flanigan
,
Darden Restaurants
,
DLA Piper
,
feil organization
,
Forest City Ratner
,
Fortress Investment Group
,
Gamma Funding
,
General Growth Properties
,
Greenberg Traurig
,
Greenland Group
,
Harry Macklowe
,
Hudson Yards
,
Hunters Point
,
Jay Neveloff
,
Jeff Sutton
,
Kamber Management
,
Kuafu Development Company
,
Ladder Capital
,
Lance Capital
,
Mark Edelstein
,
Mark Hurel
,
MC Five Mile
,
Melohn Properties
,
Memorial Sloan-Kettering Cancer Center
,
Michael Shvo
,
moma tower
,
Morrison & Foerster
,
Natixis
,
Neiman Marcus
,
New Valley
,
New York City Department of Sanitation
,
New York City Economic Development Corporation
,
Nordstrom Tower
,
P2B Ventures
,
Pacific Park
,
Paul Weiss
,
People's United Bank
,
polsinelli
,
Port Authority of New York & New Jersey
,
power 100
,
Prime Finance
,
Proskauer Rose
,
Robert Ivanhoe
,
Ronald Sernau
,
Sears Tower
,
Shorenstein Properties
,
SJP Properties
,
Sony
,
Steven Simkin
,
Sunshine Group
,
Tower 45
,
Trump Plaza
,
U.S. General Services Administration
,
Vantone Holdings Co.
,
Via 57
,
Vladislav Doronin
,
Westbrook Properties
,
William Morris Endeavor
,
yelp
,
Acore Capital
,
Amazon
,
Bank of China
,
Barclays
,
Blackstone
,
Cantor Commercial Real Estate
,
CIM Group
,
Credit Suisse
,
Douglaston Development
,
Durst Organization
,
Extell Development Company
,
Goldman Sachs
,
Hines
,
Kramer Levin
,
L&L Holding Company
,
Lightstone Group
,
Naftali Group
,
Real Estate Board of New York
,
RXR Realty
,
SL Green
,
Starwood
,
Vornado Realty Trust
,
Wells Fargo