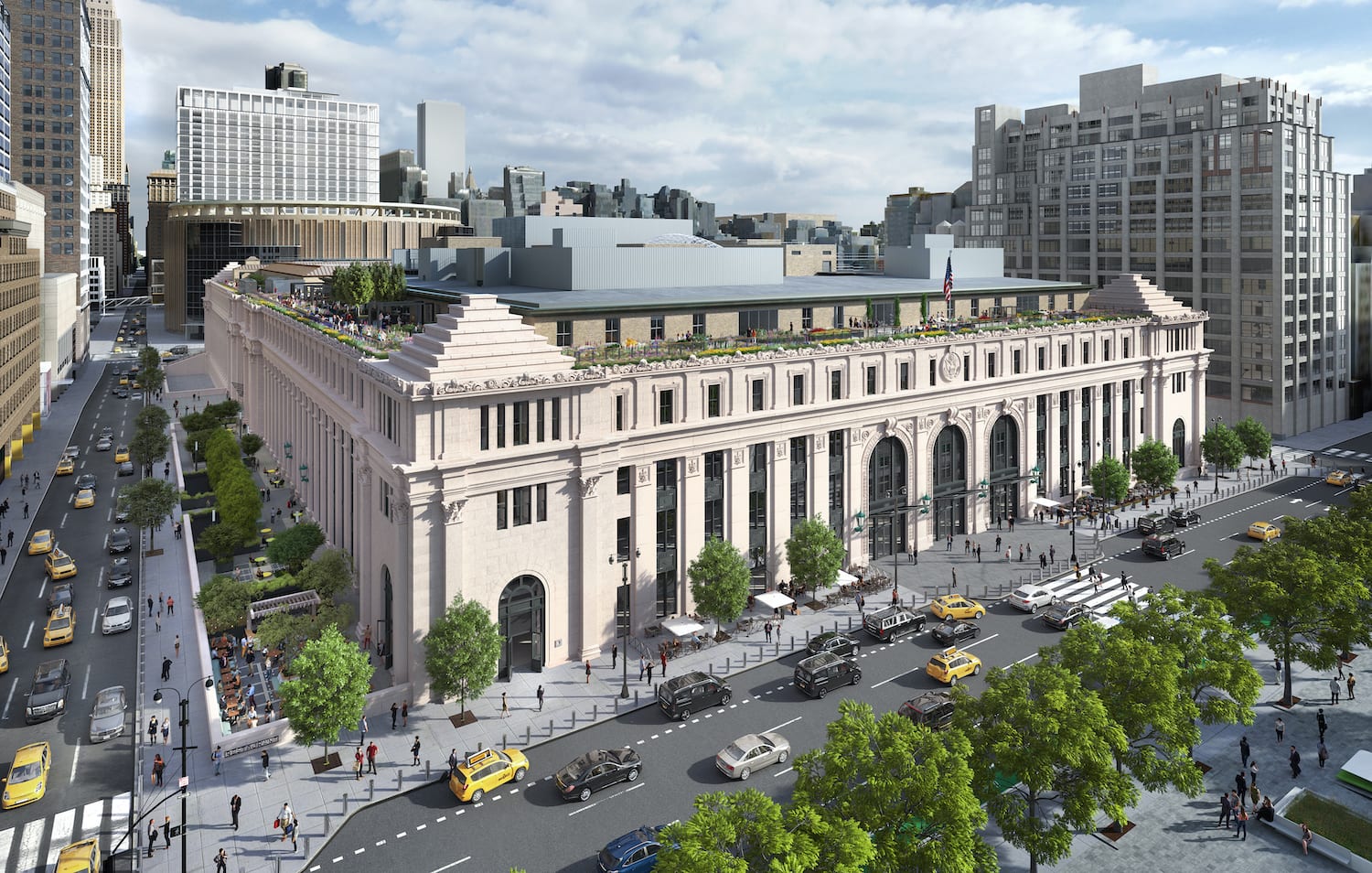 Vornado Realty Trust VNO
One of the largest real estate investment trusts in the United States.

The REIT owns or manages more than 19 million square feet of office space in Midtown Manhattan, with marquee properties such as 731 Lexington Avenue, 1290 Avenue of the Americas, and 10 million square feet in the Penn Station area, which includes the Farley Post Office. Vornado rented some 730,000 square feet there to Facebook in August 2020.

Nationally, Vornado's headline office properties include the Bank of America Tower in San Francisco and the 4.2 million-square-foot Merchandise Mart—a.k.a. theMART—in Chicago.

Vornado is also the largest owner and manager of street retail in Manhattan, with some 2.4 million square feet, and has developed a significant amount of residential property, including the luxury condo at 220 Central Park South.

The company traces its origins back to current chairman and CEO Steve Roth's Interstate Properties, which Roth established in the 1960s. It takes its name from a fan manufacturer owned by a discount retailer named Two Guys. Roth took over Two Guys and shut down money-losing stores, repurposing their valuable real estate into strip malls.

Similarly, Roth became a major shareholder in Alexander's, primarily for the real estate the department stores were situated on—which Roth wrested control from, among others, Donald Trump.
Vornado Realty Trust VNO Financial Quotes
News About Vornado Realty Trust