Wells Fargo and J.P. Morgan Finance 229 West 28th Street Acquisition
---
---
An entity owned by the private investment, development and management company Lexin Capital has received $55 million in financing from Wells Fargo and J.P. Morgan Chase & Co. for its acquisition of a 12-story office building at 229 West 28th Street in Chelsea, Mortgage Observer has exclusively learned.
Wells Fargo provided a $38 million senior loan, which carries a term of three years with two one-year extension options, the San Francisco-based financial company said. The interest rate on the senior loan is about 1.5 percent over Libor.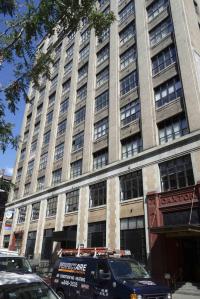 J.P. Morgan provided a $17 million mezzanine loan, which also carries a term of three years with two one-year extension options, another person familiar with the transaction said on background. The interest rate on the mezzanine loan is about 7 percent over Libor. Both loans closed on Monday, March 3, that person said.
"Wells Fargo is pleased to have had the opportunity to team up with J.P. Morgan to provide Lexin Capital with the custom-tailored financing solution it needed to execute its business plan," Jeffrey Schor, a managing director at Wells Fargo based in New York, said. "The interest rate on the senior mortgage is reflective of the quality of the real estate, the expertise of the sponsorship and the competitiveness of Wells Fargo's portfolio lending program."
J.P. Morgan did not return a request for comment in time for publication.
The newer owners acquired the 156,000-square-foot building from the real estate investment firm Joss Realty Partners for just over $80 million. Joss had bought the property from a joint venture between Colliers ABR and AEW Capital Management in May 2007 for $48.1 million.
The loft-style office building is about 90 percent leased. The Lexin Capital entity plans to finish leasing up the property and hold it for investment, according to the person privy to the deal.
The building previously housed a raucous nightclub, which was shut down by court order in June 2012 and reopened last year at 271 Columbus Avenue.