Qatari Designer Inks 680 Madison Deal
---
---
The Doha, Qatar-based apparel retailer Qela has signed a 6,230-square-foot lease at 680 Madison Avenue, the first deal in the retail property since Thor Equities purchased it for $277 million one year ago.
The shop will occupy 3,000 square feet at ground level and 3,230 on the second floor when it opens in the fall of 2014. Qela will pay upwards of $2,000 per square foot for the prime ground-floor space–among the highest rental rates in the city.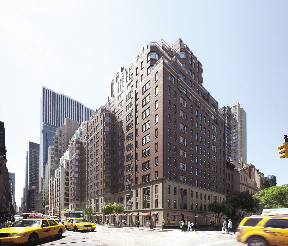 "Madison Avenue has a deep and rich history of attracting world-class luxury brands, and Qela's move to 680 Madison will allow a retailer new to both New York and America to enter the market at the crossroads of fashion and luxury," Joseph Sitt, the chief executive of Thor , said in a prepared statement.
Richard Hodos of CBRE represented the tenant in the transaction. "They're creating this luxury brand from the ground up and to do it they need really good real estate," Mr. Hodos said. "This space fit the bill—it's one of the top corners on the best block for luxury retail in the city."