Verigold Jewelry Moves US Office to 3 East 54th Street
---
---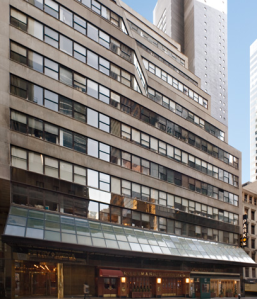 Verigold Jewelry will be moving to a new office in Midtown.
The jewelry trading company, previously located on the ninth floor of 501 Madison Avenue, will be moving to an 11,735-square-foot office at 3 East 54th Street. The company is a subsidiary of Mumbai-based Renaissance Group and designs, manufacturers, and sells diamond and gem jewelry.
The company, initially founded in 1995, has been growing tremendously over the past decade in dealing with Wal-Mart and the Zales Corporation. Their New York office was established in 2007 and another subsidiary in the United Kingdom opened in 2009.
Partner Michael Dubin and broker Harlan Cygielman of Savitt Partners represented the tenant in the transaction. A team from Cushman & Wakefield consisting of the chairman of global brokerage Bruce Mosler and broker David Glassman represented the landlord, Cohen Brothers Realty Corp.
Both parties could not be reached for comment on the deal.
This the second office that has been leased within the past month. Nest Fragrances, a luxury home fragrance manufacturer, recently moved their US headquarters to the fifth floor of the building.
Several units in the building remain available, including several 15,229-square-foot full floors on the lower levels and partial offices that range from 1,000 to 12,000 square feet throughout the rest of the 200,000 square foot building.
The property is one of several New York properties in the Cohen Brother Realty's portfolio, joining notable buildings such as 135 East 57th Street, 805 Third Avenue, and the International Plaza at 750 Lexington Avenue.