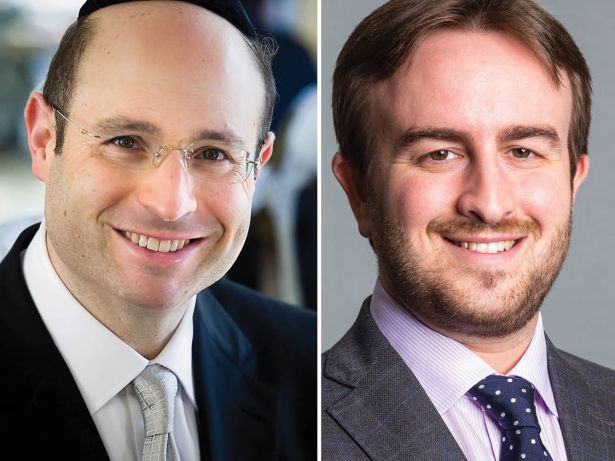 Ralph Herzka (left) and Yoni Goodman.
#25
Ralph Herzka and Yoni Goodman
Chairman and CEO; President at Meridian Capital Group
Last year's rank: 16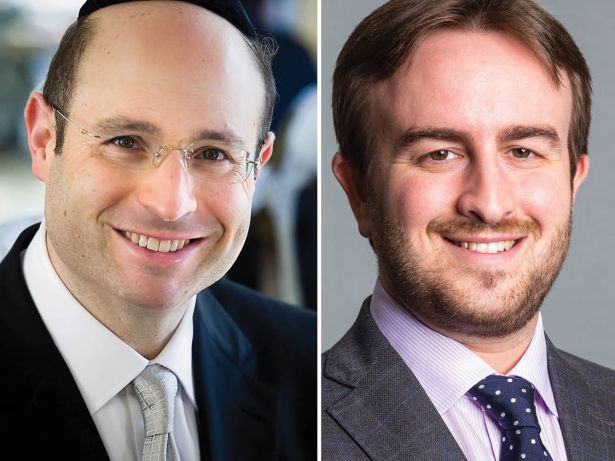 Meridian's year featured a successful mix of quality and quantity, with the company closing over 3,000 transactions with hundreds of lenders for $43 billion in transaction volume companywide.
"We arranged a $386 million financing for Spitzer Enterprises," said Meridian President Yoni Goodman of one of the biggest deals they did since 2019. "It was for their 420 Kent Avenue project, a transformational luxury waterfront multifamily development in Williamsburg."
Spitzer's 1.5 million-square-foot property is located on the East River. "We think it plays a big role in continuing to transform that area," Goodman said.
Meridian — whose deal book breaks down into $25 billion in balance sheet deals, $9 billion in agency, $4 billion in CMBS, and the balance to REITs, specialty lenders, and others — also negotiated the $390 million refinancing provided by Mack Real Estate Credit Strategies to Slate Property Group and BentallGreenOak for Oriana at River Tower, the 38-story, 412-unit luxury property at 420 East 54th Street.
The company's productive year echoes Goodman's belief that 2020 was never slated to be a downturn year.
"Leaving aside the pandemic, we were not and are not of the view that there will be a downturn as far as the financing market," he said. "We see record liquidity coming into the commercial real estate financing space from local, regional, national, and even international banks. We saw, heading into the year, a very healthy capital market that was turning out CMBS and was enabling mortgage REITs."
"While we were mindful of the fact that we are deep into a market cycle, we actually believe that the financing markets were very healthy heading into this, and candidly, that the balance sheets of most lenders, particularly senior mortgage lenders, were full of well-underwritten and well-structured loans, as opposed to what we were seeing in '07, '08 and '09." Goodman added.
When COVID hit, Meridian subtly shifted its focus to lenders that remained active, and Goodman said the company has continued to close loans at a rapid pace.
"We are placing and closing loans every day," he said.—L.G.