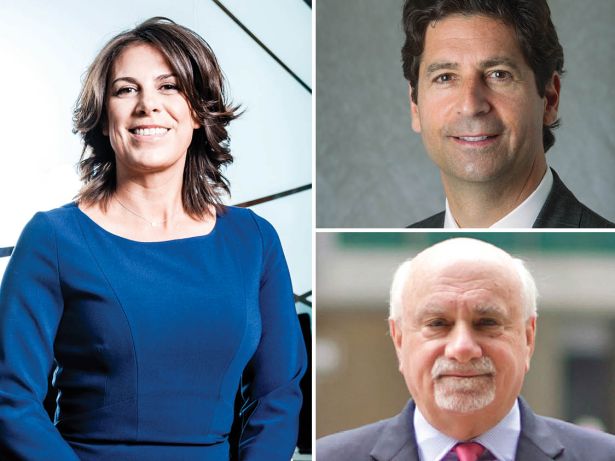 #5
Kara McShane, Doug Mazer and Alan Wiener
Head of Commercial Real Estate; Head of Real Estate Capital Markets; Group Head of Multifamily Capital at Wells Fargo
Last year's rank: 4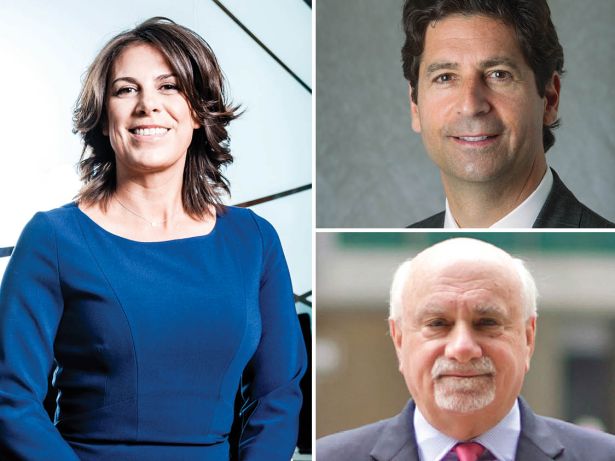 There are few worthy contenders who can match the might of Wells Fargo's commercial real estate lending practice. 
Now led by Kara McShane, who assumed the throne of the business in late February, moving out of her previous role as a co-head of real estate capital markets and finance, this trio led the banking giant's record $60 billion in origination output in 2019. And on the CMBS side, its pedigree shined as it led or co-led 96 transactions, totaling $76.8 billion, according to McShane.
The bank was on track for another record year prior to the pandemic, its first-quarter volumes having grown materially, according to McShane. Still, it would be hard to make this institution wilt. Despite the shock from this downturn, their book is tracking about 10 percent higher than this time last year.
While the bank has a somewhat obvious reputation for being very rigid in its ways, favoring its top clients, that in no way takes away from its star power and its aptness for complexity.
McShane and Doug Mazer's capital markets team originated $13.5 billion — $10 billion CMBS and $3.5 billion balance sheet. The bank also led or co-led 20 CRE CLO deals, totaling $14.3 billion, a 49 percent leap from the prior year. 
It led the $1.25 billion CMBS refinancing of 55 Hudson Yards with a $747 million loan. And there was the $1 billion refinancing of Tishman Speyer's new trophy mixed-use development, Jackson Park in Long Island City, Queens, last September that Wells completed with Bank of America. It also led Bank of America and Goldman Sachs in a $525 million CMBS refinancing of D.C.'s Midtown Center, the newly built home of Fannie Mae. Out West, it originated a $250 million debt package — a $185 million mortgage and a $65 million mezzanine loan — to refinance 350 Bush Street in San Francisco. 
And those deals just scratch the surface. 
These power players could easily stand alone on this list — once, they mostly did — but it would be unfair to fracture the combined strength of this 168-year-old San Francisco-based institution. 
Alan Wiener was once a singular figure, and for good reason, as the leader of arguably the strongest direct multifamily lending machine that exists today. Last year, his group originated $11.5 billion, with about 8 to 10 percent of the combined total in New York, where they've spearheaded some of the city's more impressive multifamily deals in recent years. It was also a key provider of capital to the affordable housing space, ranking as the No.1 Fannie Mae DUS affordable lender last year. 
Unlike the bank's other business lines, Wiener's team — which churns out 600 deals a year, he said — was able to keep humming behind the power of the GSEs.
"They really didn't miss a beat in March and April," Wiener said about Fannie and Freddie, adding that Wells' multifamily collections were north of 90 percent and that the bank has been very active through the pandemic on conventional and affordable housing lending.
Near the end of last year, Wiener's team provided a $255 million construction loan — on balance sheet — for Rockrose Development's planned rental skyscraper at 555 West 38th Street near Hudson Yards. In March, Rockrose got $350 million in Fannie Mae-backed debt from Wells on a Long Island City rental property. And just last month, Wells picked up a $374.4 million loan via New York State Housing Finance Agency bonds on TF Cornerstone's 505 West 37th street multifamily development.—M.B.