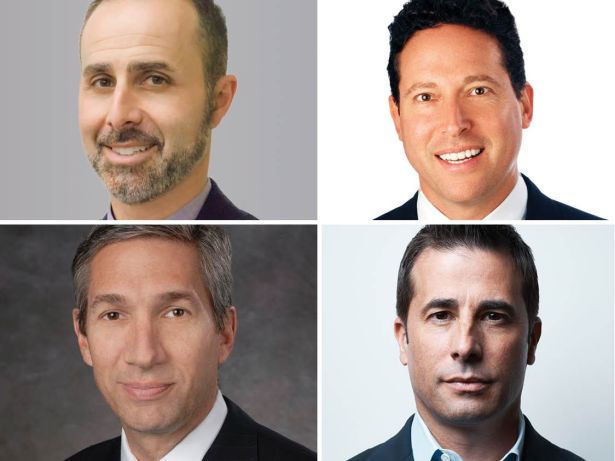 #21
Gideon Gil, Dave Karson, Steve Kohn and Rob Rubano
Executive Director; Executive Managing Director; Vice Chairman and President of Equity, Debt & Structured Finance; Executive Managing Director at Cushman & Wakefield
Last year's rank: 27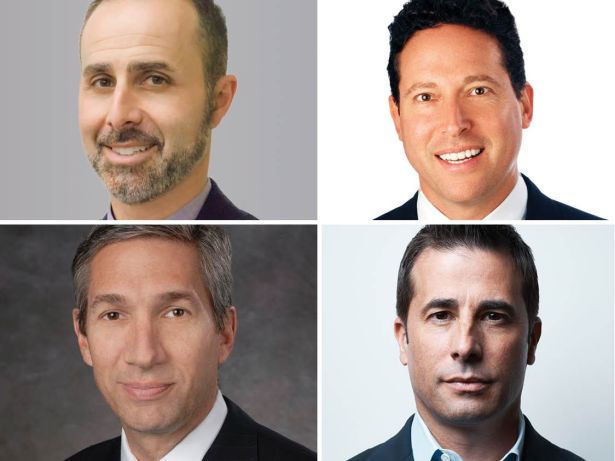 As far as top deals go, there aren't many more impressive than the $1.43 billion acquisition financing for 30 Hudson Yards. But Related Companies and Allianz's $2.2 billion purchase of the gigantic office condominium was just one of the $18.4 billion in deals the C&W team closed in 2019.
There was the $823.5 million loan for Invesco and L&M Development Partners' $1.2 billion purchase of 2,800 Manhattan market-rate rental apartments in July; the $900 million refinancing of Stellar Management and Imperial Capital's One SoHo Square (C&W arranged both the senior and the mezzanine debt); and the $725 million acquisition financing for 711 Fifth Avenue, also known as the Coca-Cola Building. Phew!
The C&W team has continued to close significant deals through COVID, including the $510 million financing for Silverstein Properties and UBS' 120 Broadway and the $305 million construction financing for Innovo Property Group and Square Mile Capital Management's development of a trophy distribution facility at 2505 Bruckner Boulevard.
"We've been able to continue pretty well on existing deals with existing clients," Kohn said. "What's a little tougher, obviously, is with people you don't know or haven't met yet. You can't go see their properties or meet them in person. So that's always a little more challenging versus clients that we've known for years." 
Most recently, the team closed a $57 million acquisition loan for Goldman Sachs' purchase of the residential component of 1 Flatbush Avenue in Brooklyn.
"We have some deals in the market right now that  buyers went hard on prior to COVID or maybe even during COVID," Kohn said. "We're also doing an industrial park financing right now. Everybody wants to lend on industrial — it's like a feeding frenzy."
Rob Rubano, who runs West Coast originations, joined C&W from Eastdil in 2018 and has been off to the races since.
As tough as the COVID-19 pandemic has been, he also found a silver lining in the distress in helping clients with information they desperately needed. "It sounds counterintuitive, but it presented an opportunity to really deepen relationships with clients by helping to inform them. Sitting in the seat where we sit, we have such a broad view of the capital markets. We're seeing the investment sale perspective, from a debt perspective and we know what's going on from a property management perspective, a leasing perspective and a valuation perspective." 
"This pandemic hit everybody,  so we're all in this together," Kohn said. "It's been nice to see people working together to try to get through it, whether it's tenants and landlords or landlords and lenders."—C.C.