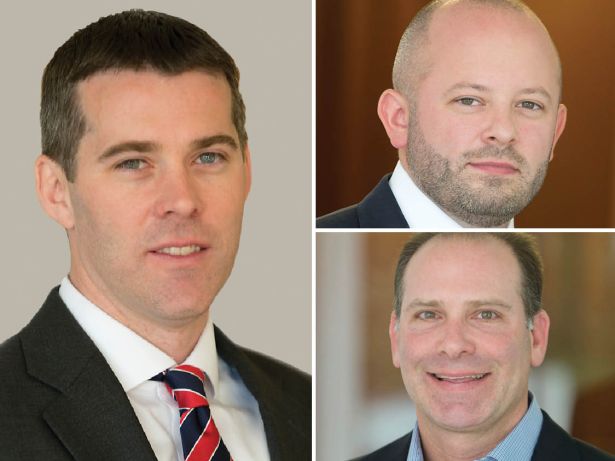 Clockwise from left: Dan Bennett, Jordan Bock and Brett Kaplan.
#39
Dan Bennett, Jordan Bock and Brett Kaplan
Head of Capital Markets; CIO; Head of Originations at LoanCore Capital
Last year's rank: 30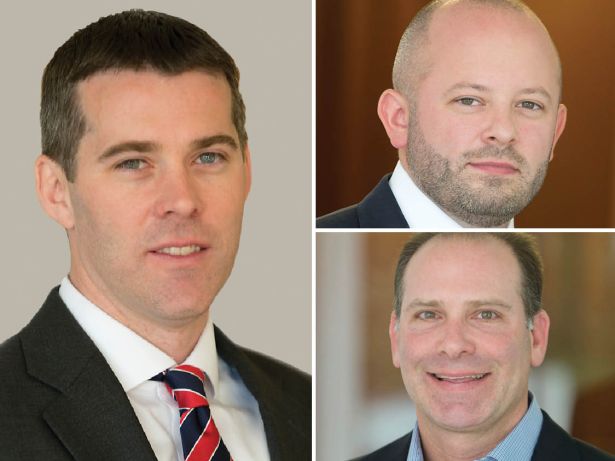 People familiar with LoanCore Capital's business who spoke to Commercial Observer about where the bridge lender stands in the marketplace post-COVID-19 homed in on the  platform's strengths and the entities that back it. 
LoanCore — which primarily focuses on senior and subordinate financing across the country on all asset classes — is backed by "deep pockets," namely Singaporean sovereign wealth fund GIC and CPPIB (the Canada Pension Plan Investment Board), which hold positions in the alternative lender. LoanCore  it is also affiliated with investor and developer DivcoWest. These sources also said that LoanCore isn't in the market offloading its debt positions, unlike some competitors. 
The debt shop's 2019 saw it rank second among CLO issuers at just under $1.5 billion across two deals; this after it issued the largest post-financial crisis CRE CLO in 2018 at roughly $1.1 billion. And according to recent June data from Commercial Mortgage Alert, the shop is expected to do about $1 billion in mezzanine debt this year. 
Projected 2019 originations figures released by CMA last November pegged LoanCore's bridge lending volume at around $6 billion, which would be a marked increase from the $4.4 billion it reported to Commercial Observer for last year's Power list. LoanCore also ranked as one of the top CMBS B-piece buyers in 2019, with nearly $2.3 billion in activity, which was almost $1.3 billion more than 2018, per CMA data. 
While the landscape has certainly changed, CMA projected $8 billion in new originations for the debt shop. 
Last year's notable deals include a $167 million acquisition loan provided to The Chetrit Organization in October for its $181.5 million purchase of One Whitehall Street — Commercial Observer's home base — from Rudin Management.—M.B.