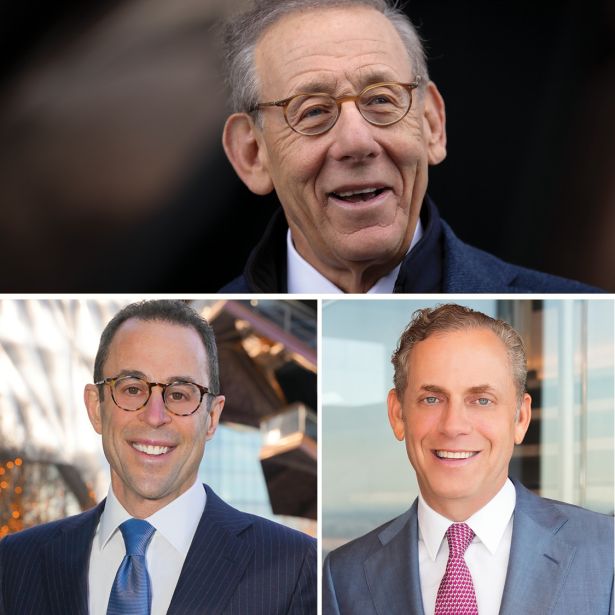 #7
Stephen Ross, Jeff Blau and Bruce Beal
Chairman and founder; CEO; president at Related Companies
Last year's rank: 11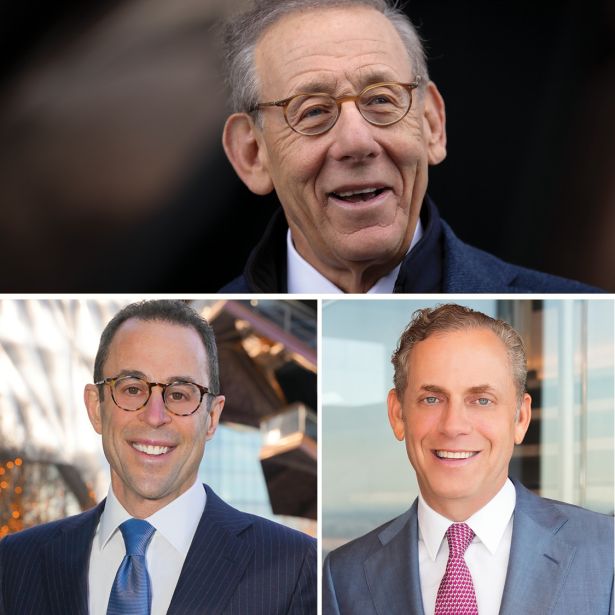 After an unfortunately timed start, Hudson Yards, the largest private development in the country, is slowly coming into its own. Opened in 2019, the 28-acre megaproject became the poster child of New York's pandemic woes. Its stores, restaurants and offices sat largely empty. The Vessel, the 150-foot tall sculpture anchoring the $4 billion Far West Side project, became the site of four suicides.
"There was a McDonald's drive-thru where there's now a building that is 3 million feet and [functions as] BlackRock's headquarters," Bruce Beal said. "It's great to complete projects that had to go through the cycle."
Now Related says the office component of Hudson Yards, which spans 8.6 million square feet, is almost fully leased. Even if some analysts dispute that figure, it's an impressive feat — given the rise of remote work, which has turned the typical office high-rise into one of real estate's most beleaguered asset classes.
"Why are people paying the highest rents? Why are we continuing to lease when the rest of the market is not? And it's really because we believe CEOs have recognized that great office space with great amenities are attracting people back to the office," Jeff Blau said. 
Perhaps more telling is the Manhattan-based developer's dedication to amenitized offices and knack for grand scale. 
But the important thing to note about Related is that it is a national firm, with national reach. In Miami, Related plans to build an office high-rise, which could become the tallest in the Sunshine State. After great success in filling up its office properties in West Palm Beach, the developer is planning to add just over a million square feet. 
Even in Chicago, which is battling a corporate exodus, Related has proposed an office in Fulton Market and a massive mixed-used development on a 62-acre site, which echoes Hudson Yards in its scope. Detroit is also set to receive a massive mixed-use, research campus that's expected to cost  $1.5 billion.