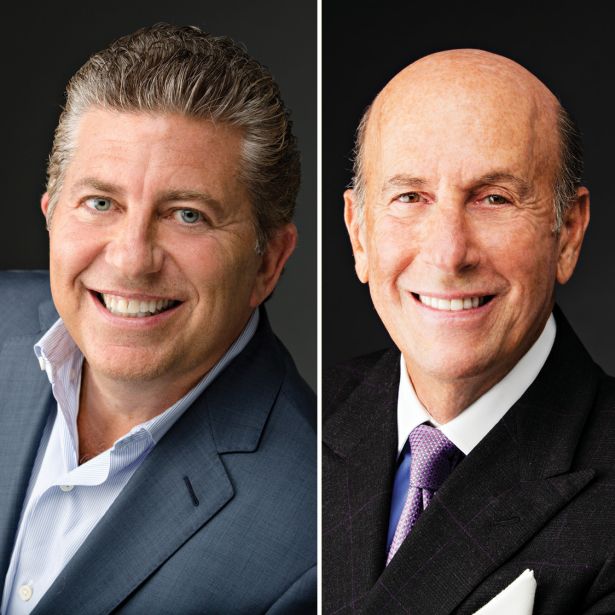 #21
David Levinson and Robert Lapidus
Chairman & CEO; President & Chief Investment Officer at L&L Holding Company
Last year's rank: 10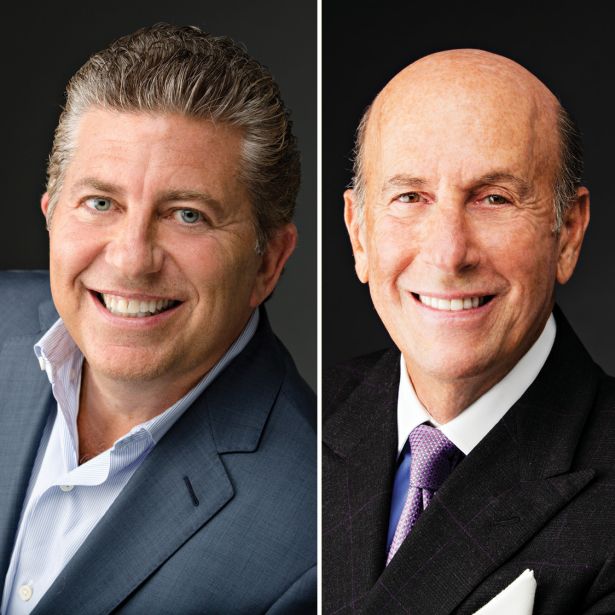 In 2020, Rob Lapidus and David Levinson were in West Palm Beach, where Levinson lives, when they heard the news: "New York has locked down."
The two founders of L&L Holding had already decided to expand their development empire to Florida the previous year, so they were ready to ride the wave of activity that took off in 2020. The company officially launched its Florida arm, L&L Development, in 2022, and is working on the 3-acre Wynwood Plaza, which will bring office, residential, retail and outdoor space to Miami's booming neighborhood. "It's already on the fifth floor," Levinson said.
That's on top of the company's ambitious lineup of projects in New York. In the fall, L&L completed and launched 425 Park, a 47-story Class A office building that's 87 percent leased — despite Manhattan's current office crisis. It's the first brand-new skyscraper in the area in decades.
In West Chelsea, L&L is in the midst of a $1.25 billion restoration of Terminal Warehouse, a 1.2 million-square-foot brick warehouse built in 1891. L&L is converting it into a creative office complex with retail in a neighborhood dominated by Google. The project is a blend of the old and new. In fact, the company is preserving the building's wooden columns that are over a century old. 
"The building was originally built with all wood and brick, with massive columns," Levinson said. When the company had the beams tested, it discovered that the wood was from longleaf pine trees that were growing in 1512. So the future occupants of the building will be surrounded by the best of modern architecture: glass, sunlight and technology. "And you're sitting next to wood that's 500 years old," Levinson said. 
Another marquee development is the 550,000-square-foot TSX Broadway. The 46-story project includes a 4,000-square-foot outdoor stage, a 661-key hotel and the transformed Palace Theater, which was lifted 30 feet off the ground in May 2022 to accommodate the new design. 
Such skill will come in handy as the office market resets, said Levinson. He expects the most important part of their business will be the service side. "There's capital available that wants to take advantage of the stress," he said, "but you need an expert real estate operator for that."