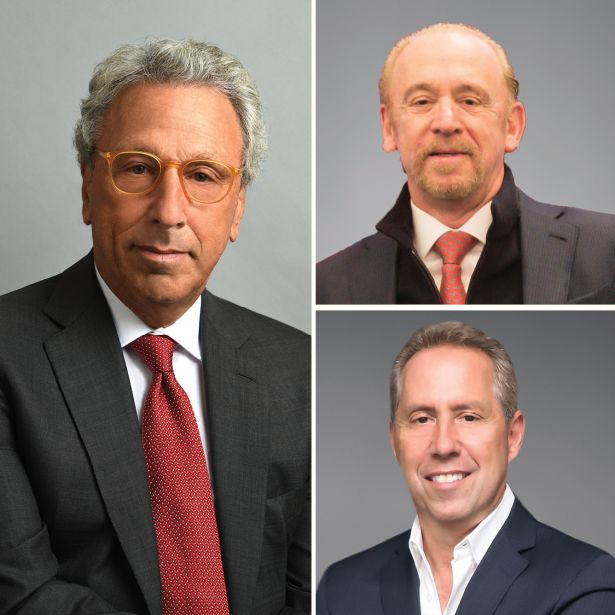 #13
Barry Gosin, Jimmy Kuhn and David Falk
CEO; President and Head of Investor Services; President of the New York Tri-State Region at Newmark
Last year's rank: 18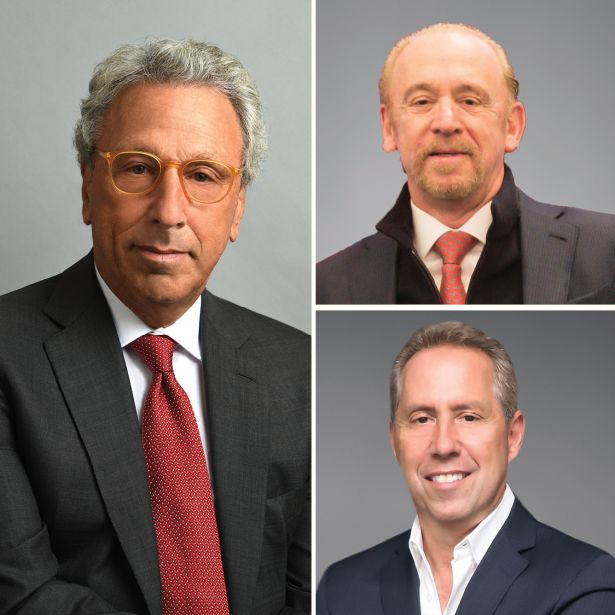 Newmark hit headlines multiple times in the past year with some market-shaking news. 
"Our goal from the outset was to be the No. 1 capital markets business in the U.S. and around the globe, and we're making tremendous strides toward that effort," Barry Gosin said. 
"We have a view that the one thing all cycles have in common is that they'll end, but we've been on a recruitment, buying and hiring tear in spite of the fact that the environment is particularly challenging right now."
Newmark added heavy-hitter brokers in several markets this past year, including top capital markets producers across the industrial, office and multifamily sectors, as well as in valuation, property management and leasing. 
It perhaps made the biggest splash of all in hiring Adam Spies, Doug Harmon and their team from Cushman & Wakefield in February. Add that team to the star power of Dustin Stolly and Jordan Roeschlaub — Newmark's co-presidents of debt and structured finance — and that capital markets crown looks a whole lot closer (and shinier) for Newmark. The business mandates — especially the massive portfolio sales — Newmark is currently winning gives its strategy and hiring choices some real validation. 
"That was one of the areas of transformation we were seeking — whether industrial or self-storage or student housing or office — seeing more portfolio opportunities come our way," Gosin said. "The validation of that is the portfolio business we're now getting, not least of which is the Signature Bank portfolio sale." 
Ah, yes, a cheeky wee $60 billion portfolio sale that's the talk of the market can't hurt.
Across the pond, Newmark acquired U.K.-based advisory firm Gerald Eve, which adds management services, brokerage and a top three U.K. industrial capital markets platform. 
Gosin's fellow honorees, David Falk and Jimmy Kuhn, have played critical roles in the firm's success. "David has been a  great partner in operating the tri-state region, which is one of our top three markets," Gosin said. "Jimmy has been a stalwart Newmark partner for many, many years and responsible for many of the institutional relationships that we have today." 
Looking ahead, Newmark seems poised to tackle any challenges during the second half of 2023. "We're generating good cash flow with a very solid balance sheet," Gosin said. "We think this will be a moment in time where we get through the headwinds, move up in the ranks and continue to win."
Gosin is on the executive board of REBNY and Partnership for NYC. He also co-established the Barry and Jackie Gosin Center for Equity and Inclusion at Pace University.