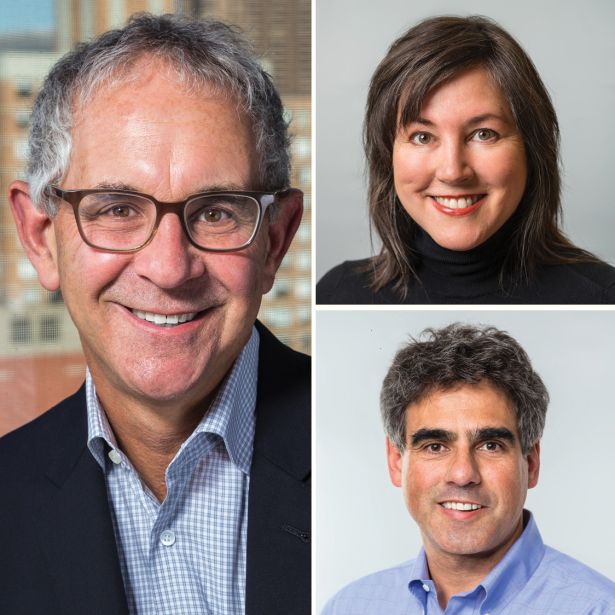 Ron Moelis (left), Lisa Gomez (top right) and David Dishy (bottom right).
#31
Ron Moelis, Lisa Gomez and David Dishy
Chairman; CEO and Partner at L+M Development Partners; CEO at LMXD
Last year's rank: 26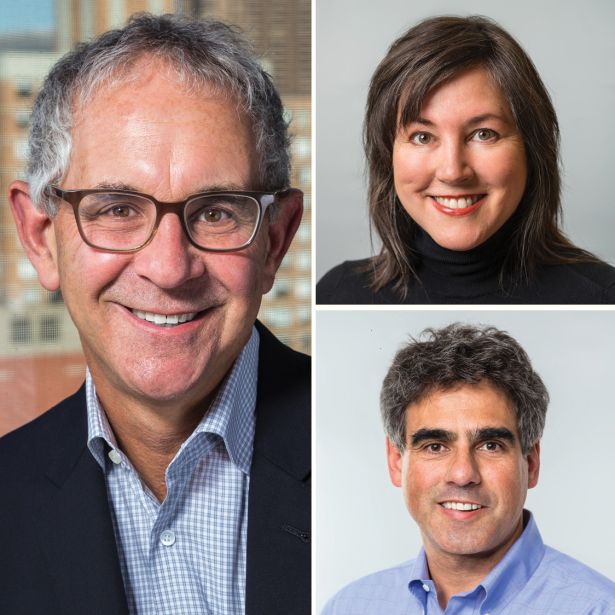 A new year brought new roles to the affordable housing titan's top executives. Lisa Gomez became L+M's CEO in December, replacing its longtime leader Ron Moelis, who was appointed chairman, while David Dishy is heading up a new arm, LMXD, that expands the firm's mixed-income and market-rate development sites.
Gomez is in charge of the Larchmont, N.Y.-based firm's long-term strategy and managing the company's extensive portfolio of projects. 
Many of those support cultural institutions that are poised to enrich the city's landscape for generations to come. L+M's Urban League Development Center will likely house the Urban League's new headquarters and the city's first civil rights museum, while Bronx Point, a mixed-use project providing 500 permanently affordable units, will be home to a hip-hop museum.
"We are doubling down on investigating and implementing the best approaches for our existing and new portfolio," Gomez said. "We hope to work with [city and state] administrations to streamline the way forward, ensuring housing is permitted, built and leased up."
Gomez is particularly focused on making sure affordable housing projects can withstand climate change's effects. L+M's Sendero Verde development in East Harlem bills itself as the world's largest affordable passive house, a standard for energy efficiency and sustainable design, while its Arverne East project is the city's first net zero community.
With the state's development-friendly 421a tax incentive's renewal up in the air, L+M has been looking at sites in markets outside of New York City, like New Rochelle, Newark and Philadelphia.
"A lot of people are excited to live in New Rochelle, and places with a balance of urban living and access to Metro-North," Dishy said. "Does the legacy of COVID make that a more compelling offering? Probably."
Keeping costs in line while inflation has ballooned has been an even greater challenge.
"It's stressful and somewhat unsatisfying," Dishy said. "We are loyal to our subcontractor community, and everyone is working as hard as they can to get through this with reasonable price transparency. But we're not sacrificing the quality because we can't afford to do it right."