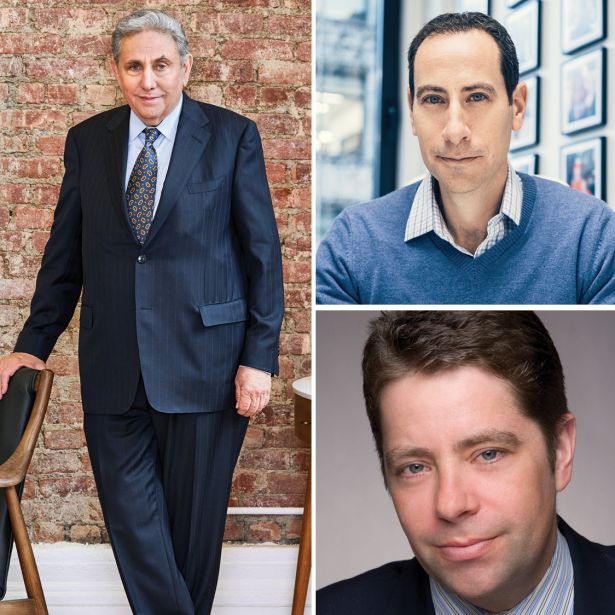 Jeffrey Gural (left), Eric Gural (bottom right) and Brian Steinwurtzel (top right).
#32
Jeffrey Gural, Eric Gural and Brian Steinwurtzel
Chairman; co-CEOs at GFP Real Estate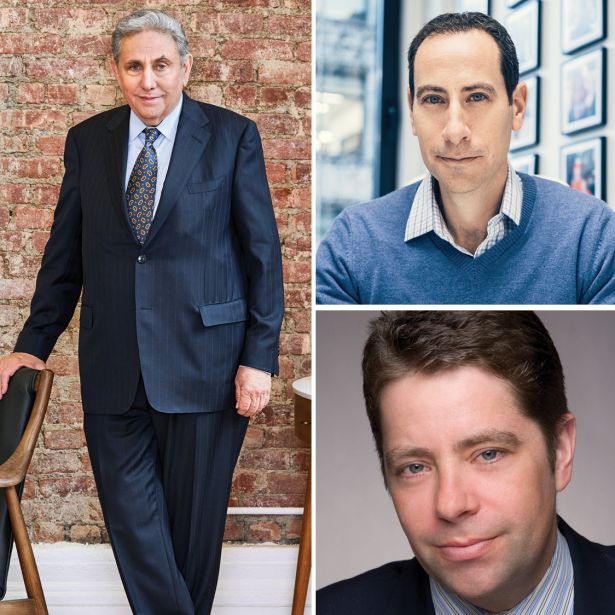 The Gurals have been on a leasing tear the past year.
GFP Real Estate — headed by Jeffrey Gural, his son Eric Gural and his nephew Brian Steinwurtzel — inked more than 1 million square feet in the past year and now has its portfolio sitting at nearly 100 percent leased. Deals range from performing arts organization The Barrow Group taking 13,155 square feet at 520 Eighth Avenue, to recording studio Creative Home Ideas grabbing 37,265 square feet at 230 Fifth Avenue, to the longstanding Astor Place Hairstylists staying put at its 8,104 square feet in 2 Astor Place for another 10 years.
Not bad considering GFP's roughly 12.8 million square feet includes plenty of what it calls legacy buildings that the Gurals have owned for two to three decades.
"What I've determined is you hear a lot about a flight to quality, there's also a flight to cool," Jeff Gural said. "A lot of the buildings we acquired were not in cool neighborhoods, and now they are cool neighborhoods."
GFP spent the past few years modernizing its office stock to attract tenants, and Jeff Gural's been trying to entice existing ones to come back to the office by giving out free coffee and donuts some days (which has proven to be more successful and he thinks works better than some of the headline-grabbing amenities other buildings offer.)
But it's not just leasing where GFP had success. In September 2021, GFP and its partner Northwind Group made a deal to sell their office tower at 100 Pearl Street to German investor Commerz Real Estate for $850 million, or $900 per square foot. GFP will remain involved in the property under a long-term management agreement.
This was the kind of adrenaline shot that would perk up nearly any drowsy market, but it was doubly exciting given that GFP and Northwind picked up 100 Pearl, previously known as 7 Hanover Square, in 2018 for $308.5 million and dropped another $250 million to modernize it into Class A office.
For next year, Gural is still trying to figure out how to get more tenants to return to the office, and then in the summer start work on its project to renovate its iconic Flatiron Building.