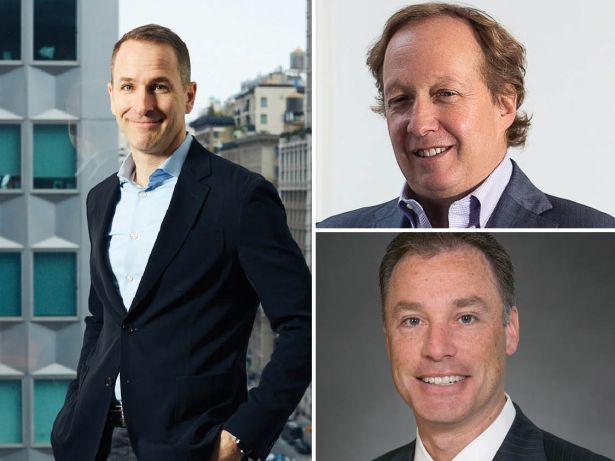 Michael Turner, Dean Shapiro and Kevin Egan
#8
Michael Turner, Dean Shapiro and Kevin Egan
President; Senior VP of U.S. Development; Senior VP of Investments for North America at Oxford Properties Group
Last year's rank: 13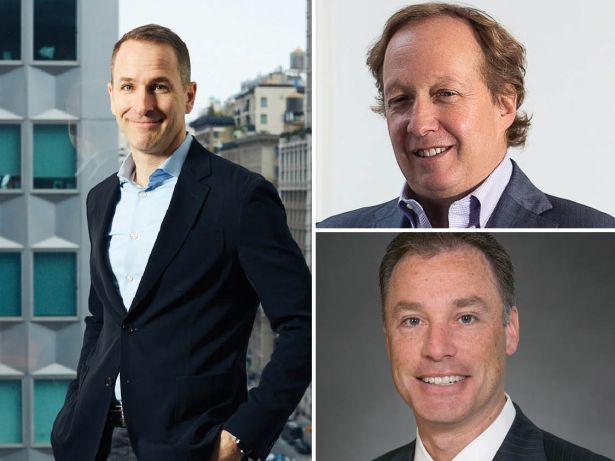 Even before the pandemic, Oxford Properties Group decided it was time to switch things up.
Faced with a lack of compelling equity opportunities, the Canadian firm best known for its work at Hudson Yards and St. John's Terminal moved over the past two years to become a net seller of real estate equity and a net buyer of credit. Along those lines, it's made over $1.7 billion of subordinate credit investments in the past 12 months, led by a $720 million subordinate debt investment on a portfolio of industrial properties acquired by Blackstone.
"We ended up taking many billions of dollars of chips off the table, whether that was by selling offices or retail or hotel assets, and a lot of that capital is recycled back into credits," said Michael Turner, president of Oxford. "It's served us well at a time where we're all facing some challenges."
And that's not the only area where the firm has been making waves.
In May, the firm secured one of the largest loans of the crisis, locking in $973 million of financing from a Wells Fargo-led syndicate for the construction of St. John's Terminal in Hudson Square. The project, the firm's first lead development project in the U.S., has already locked in a dream tenant (that would be Google) to take the entire 1.3 million-square-foot space.
"It's a high-quality asset, 100 percent leased so it's largely de-risked," said Kevin Egan, senior vice president of investments at Oxford. "But it's still a very large asset. It's not easy for lenders to deploy capital, but it was a very solid execution."
Earlier this month, the firm closed on its first acquisition in Seattle with the $320 million purchase of the 461-unit Kiara apartment building, an example of the firm's shifting focus to the West Coast. The firm is also bullish on the logistics, multifamily and life sciences spaces.
"We are interested in areas outside of the traditional norms for us, like office and retail, and are looking to meet the market and sort of adapt these projects to where we think growth is coming from," said Dean Shapiro, senior vice president of U.S. development at Oxford.
When asked what the execs see as essential to New York's rebound, Shapiro pointed to a return of the "vibrancy of the city and everything it has to offer, from music to restaurants to cultural institutions," Egan cited regained confidence in mass transit, while Turner noted an increased role for the private sector.
"The Federal Reserve can't print enough money to change our perception of, 'Are we safe? Is this building safe?'" Turner said. "We've got to build confidence in each other, our businesses, our assets … We're going to redefine a different normal, and we'll get back to rebuilding New York."—S.G.