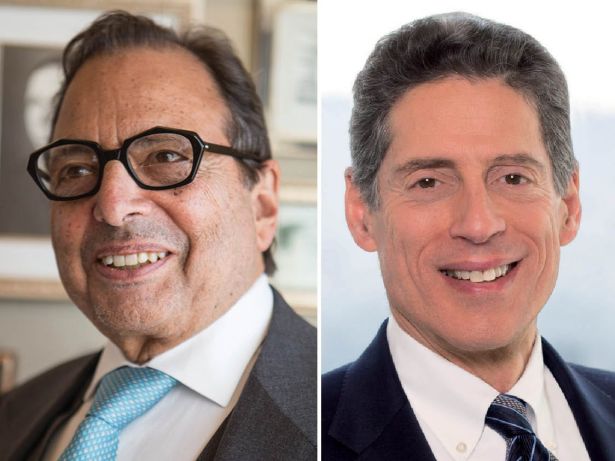 #9
Douglas Durst and Jonathan "Jody" Durst
Chairman; President at Durst Organization
Last year's rank: 9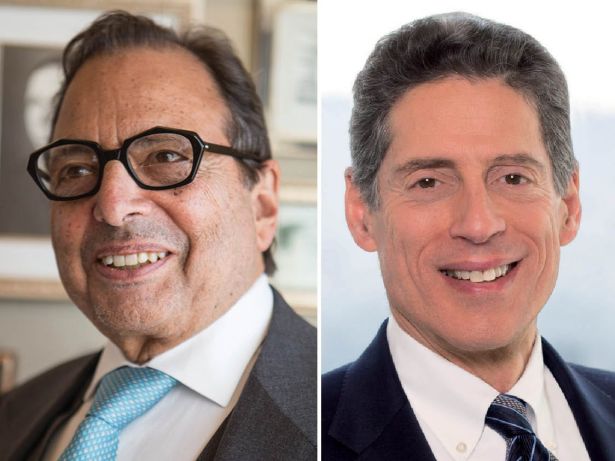 When you ask Douglas Durst how his family real estate company will survive the pandemic, he replies, "We have operated through depressions, recessions, World Wars, 9/11 and Superstorm Sandy. This is not even The Durst Organization's first pandemic; we were around for the flu pandemic of 1918."
Indeed, the firm has been chugging along through the coronavirus outbreak in New York City, despite the short-term construction shutdowns in March and April.
It recently topped out construction at the Sven, the 67-story, 958-unit residential tower with 300 income-restricted apartments in Long Island City.
The Dursts are also getting ready to start work on the second building at their seven-building Halletts Point megaproject, a residential tower that will house units for low-income New Yorkers. The company is in the midst of renovating 825 Third Avenue, a now-vacant 40-story office building in Midtown East. Although Durst had planned to begin leasing the 530,000-square-foot property in March, the developer decided to delay bringing the building to market until the office market and the pandemic stabilizes.
The company has, of course, taken measures at many of its buildings to help protect tenants. At One World Trade Center, for example, "We've installed hand-washing stations throughout the building," said Douglas Durst. "We've been in touch with most of the major tenants and discussed reopening procedures. We've found that most of our tenants are planning to slowly reopen by the fall."
The Durst leasing team has also been busy, having inked deals for 500,000 square feet of office space so far this year, signing 232,000 square feet with TikTok at 151 West 42nd Street (formerly known as 4 Times Square which was the previous home of the white shoe law firm Skadden Arps and Conde Nast) and 200,000 square feet with MDC Partners at One World Trade Center.
Tom Bow, the firm's executive vice president of leasing, pointed out that it had leased 50 percent more space thus far in 2020 than it had this time last year. —R.B.R.