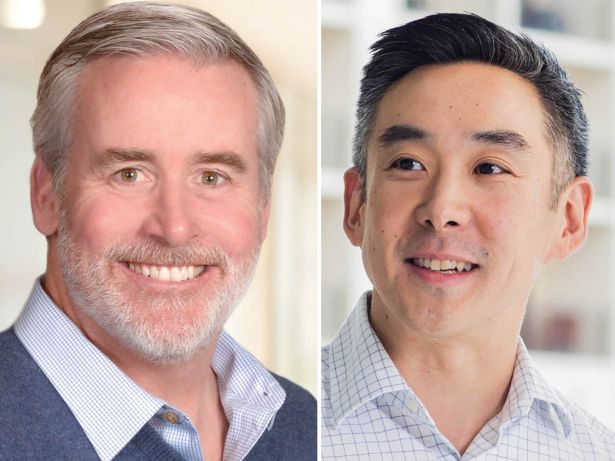 Jamie Henderson (left) and Jeff Lee.
#43
Jamie Henderson and Jeff Lee
Head of Commercial Real Estate; Head of Multifamily Finance at Capital One Bank
Last year's rank: 48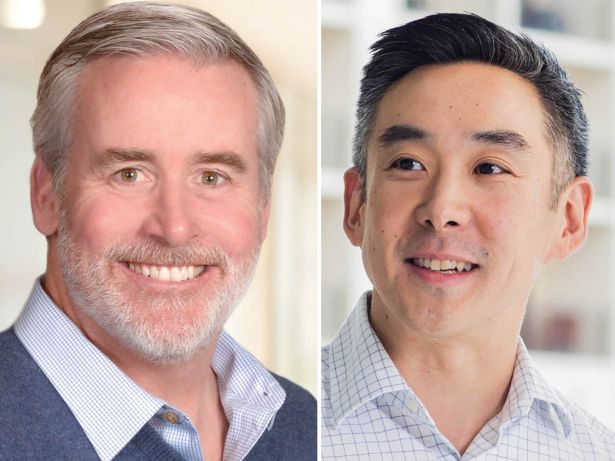 Capital One's 2019 saw their Multifamily Finance team originate roughly $14.6 billion in loans in 2019, including a $46 million HUD loan to refinance Fairstead's eight-story building at 680 St. Nicholas Avenue in New York City; $47.2 million to Blue Roc Premier for the acquisition of the Reserve at Mandarin in Jacksonville, Fla.; and a $73.8 million Fannie Mae loan for the Kincaid at Legacy in Plano, Texas.
"We saw our multifamily transaction volume hit an all-time high in 2019, driven by the low interest rate environment and increased agency caps," Jeff Lee, president and head of Capital One Multifamily Finance, said in an emailed statement. "But these past 12 months have been a roller-coaster ride as well. We went from the agencies hitting their caps, to having new higher limits set, to COVID-19 paralyzing the market."
Jamie Henderson joined Capital One as head of commercial real estate in January, just on the cusp of a chaotic time, to say the least.
"In this current COVID-19 environment, I'm most proud of how quickly we mobilized to transform how we work and serve our clients," Henderson said. "We feel good about Capital One's ability to continue lending to our clients in the future, and are currently focusing on helping our clients navigate the unprecedented uncertainties that the pandemic and subsequent economic fallout have brought."
The COVID-19 crisis has seen continued activity for the company, including a transaction in May that saw Capital One provide $327.2 million in agency financing to Eagle Rock for the cash-out refinance of a multifamily portfolio on Long Island. That same month, Capital One provided a $40 million loan to Grosvenor for its acquisition of two buildings north of the Georgetown University campus that were sold by Equity Commonwealth.
Henderson writes that while life during the pandemic isn't exactly business as usual, Capital One has done its best to keep moving forward.
"We're working remotely and have all quickly gotten used to leveraging available digital tools in order to connect with one another and with customers," he writes. "We've been able to leverage those tools to create solutions to completing tasks like closing deals in our pipeline. We'll continue to refine, adapt and tailor solutions as the pandemic continues."—L.G.