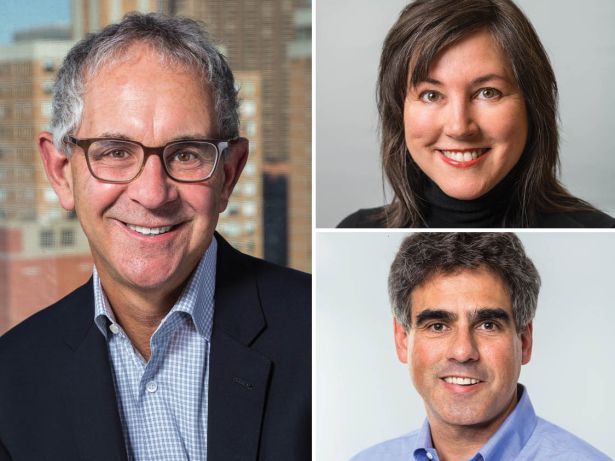 Ron Moelis, Lisa Gomez and David Dishy
#26
Ron Moelis, Lisa Gomez and David Dishy
CEO and Founding Partner; COO; and President at L+M Development Partners
Last year's rank: 25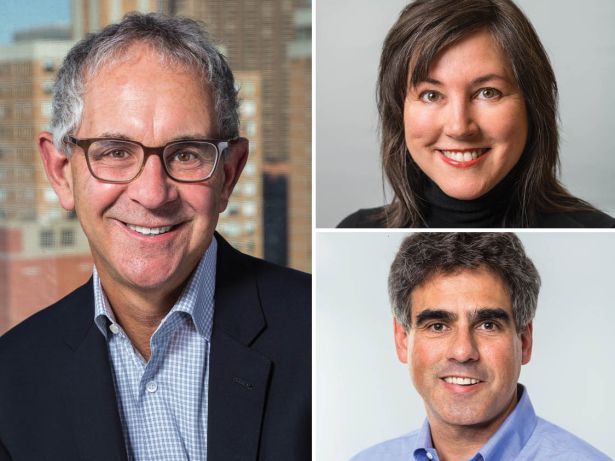 L+M Development Partners stayed active during the COVID-19 pandemic with some complex projects expected to leave their mark for future generations.
The Larchmont, N.Y.- based firm received the green light from New York City officials last June for its $300 million Bronx Point development in conjunction with Type A Projects. The large-scale project will transform a city-owned vacant lot in the Bronx into a mixed-use development with the Universal Hip Hop Museum, the first such brick-and-mortar institution dedicated to the genre; public spaces; and 1,045 apartments, of which at least 600 will be designated as affordable.
"We sort of thrive on the complicated, but transformative projects that really impact communities," Lisa Gomez said. "We have a mix of transformative, mixed-use, mixed-income projects, as well as preservation and affordable housing."
Another major project L+M closed during the past year with a number of other partners involved the National Urban League's new $242 million headquarters in Harlem, featuring a 42,000 square-foot, 17-story building. The mixed-use project will include 170 affordable housing units, a civil rights museum; 73,000 square feet of office space for community groups; 105,000 square feet of retail anchored by Trader Joe's and Target; and a conference center for the National Urban League Institute for Race, Equity and Justice. The development is replacing a retail building on 121 West 125th Street and an adjacent, four-story parking garage.
On the preservation front, L+M led affordable housing initiatives in the Bronx, Yonkers and Newark within the past year. Gomez said a main goal for the rest of 2021 and beyond is focusing more on energy efficiency and sustainability for L+M's diverse multifamily portfolio.
"We're in the ground now on three buildings that will be geothermal and carbon-neutral," Gomez said. "Within the next two to three years, we will have more than a thousand completed homes that are passive houses or carbon neutral, and we will really be able to access which technologies and building systems make a difference."—A.C.