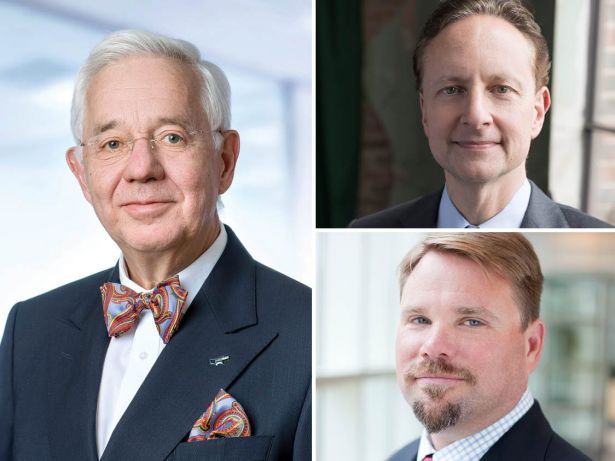 Christoph Kahl, Matt Bronfman and Michael Phillips
#27
Christoph Kahl, Matt Bronfman and Michael Phillips
Chairman; CEO; President at Jamestown
Last year's rank: 29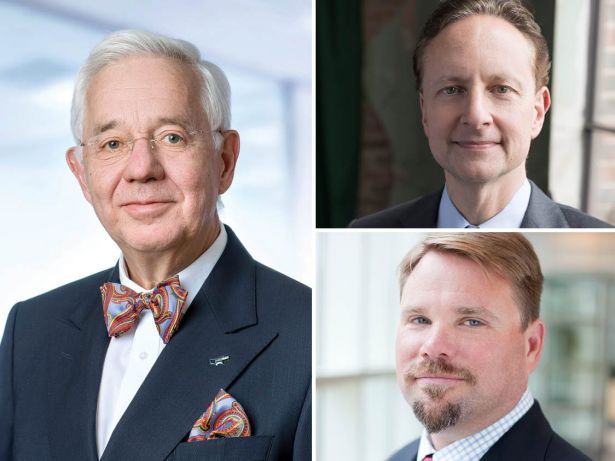 An empty Times Square feels dystopian at any time, but it would have been especially eerie on New Year's Eve, when it's normally packed with crowds in anticipation of the annual ball drop at One Times Square.
So Jamestown, the owners of the building, did what we all did in 2020: they moved it online.
"We got mayors from around the world to sign on for the first time and give messages for our New Year's, which I think further solidified New York City as the center point of New Year's," Michael Phillips said.
It was emblematic of how the Atlanta-based Jamestown, which has $12.6 billion of assets under management, weathered the last year. Known for large, adaptive reuse projects in urban areas — such as Chelsea Market and Industry City in New York, and Ghirardelli Square in San Francisco — the company was certainly exposed to the fallout from the pandemic, particularly on the retail front. 
Nevertheless, Jamestown had an active year in leasing, development and acquisitions. It and its partners leased more than 500,000 square feet at Industry City; broke ground on a 26-acre development in Raleigh, N.C., at a former iron works factory; and partnered with two other developers on the overhaul of a 45-acre naval base in Charleston, S.C. In addition, Jamestown reached $1 billion in assets under management in Europe, a market it entered in 2019, closing on a number of acquisitions in Cologne, Germany, and Amsterdam.
However, the company also faced a setback in New York City, when it withdrew its request for a rezoning that would have allowed Industry City to expand by more than 1 million square feet.
Still, as the country fully reopens, Jamestown is seeing retail traffic return to form, and Phillips expects to be ahead of the game on the office front, because converted industrial space is well suited for post-COVID tenancy — with ample windows, large floor plates and more outdoor space.
And he's not worried about New York. "There are ebbs and flows, but there's only one New York," Phillips said.—C.G.