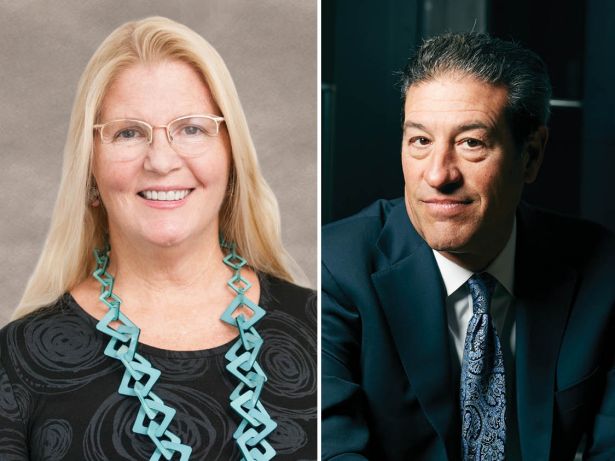 Darcy Stacom and Bill Shanahan.
#17
Darcy Stacom and William Shanahan
Chairman and Head of the NYC Capital Markets Group; Chairman of the NYC Capital Markets Group at CBRE
Last year's rank: 27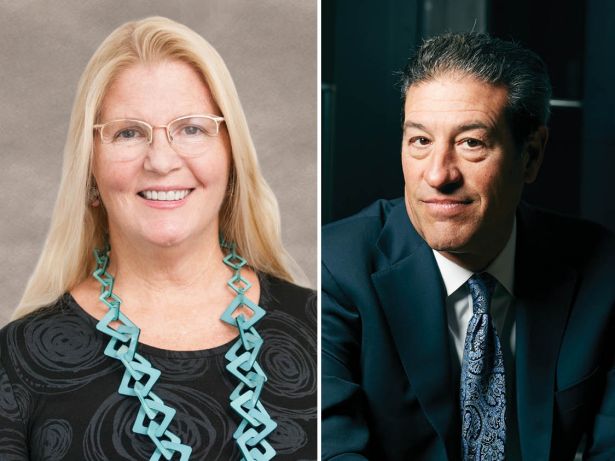 Darcy Stacom and Bill Shanahan lead, arguably, the most formidable and influential investment sales group in New York City, and 2020 served only as a reminder of the fact that they are stalwarts of the scene.
They have been boots-to-the-ground since last summer, walking the streets and touring buildings (with safety in mind, of course), and buyers and sellers were receptive to the grind. The investment sales maestros did more than 200 property tours in New York from September 2020 through January of this year.
They tapped into eager, forward-looking, offshore investment capital and ultra-high-net-worth individuals to get deals done, such as the roughly $170 million, all-cash sale of SL Green Realty's retail condo at 609 Fifth Avenue to U.K. billionaire duo David and Simon Reuben in late April 2020.
"The Reubens had the liquidity to take down 609 Fifth," Stacom said. "If we had taken it to an institutional [investment shop], [no one] at committee is touching it with a 10-foot pole."
Their group closed around $3.7 billion in sales transactions across office, residential and retail, the pair said, surpassing their 2019 investment sales volume. 
In the fall, they sold SL Green's 20-story, Amazon-anchored Hudson Yards office asset at 410 10th Avenue to 601W Companies for about $953 million — at about $1,550 per square foot. Just prior to the onset of the pandemic, they represented the Abu Dhabi Investment Authority in offloading the 40-story, 330 Madison Avenue for $900 million to Munich Re. 
"Let's not gloss over that fact we hit pre-COVID pricing and had bids come in from five different countries," Stacom said about 410 10th Avenue. 
Among a flurry of other complex transactions, the CBRE team also essentially wrapped up a more than $200 million equity raise from LaSalle Investment Management in late 2020 for Taconic Partners and Nuveen Real Estate's 125 West End Avenue, which will be converted from office to a life sciences hub. Stacom and Shanahan also helped get RFR Holding's roughly $350 million buy of 522 Fifth Avenue across the finish line in the fall.
Elsewhere, you could find the duo's tactical nous at 417 Park Avenue, 685 Third Avenue and also 410 Madison Avenue. 
"While people were chasing servicers, we wanted to lock in on the owners and figure out the path forward," Stacom said, adding that a "down market is our market." 
Bill Shanahan added: "You make good friends in bad markets."—M.B.