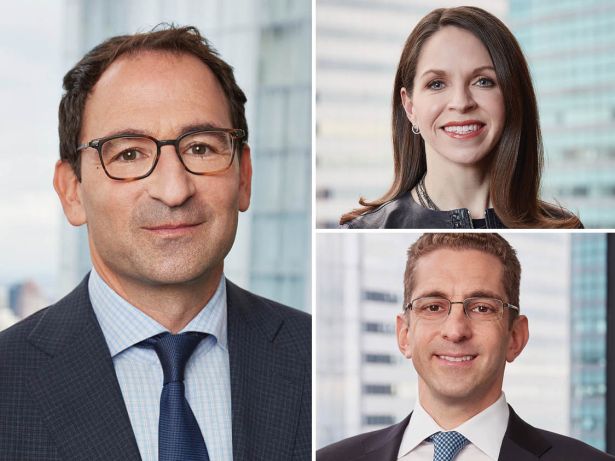 #3
Jonathan Gray, Ken Caplan and Kathleen McCarthy
President and COO; Global Co-Heads of Real Estate at Blackstone
Last year's rank: 8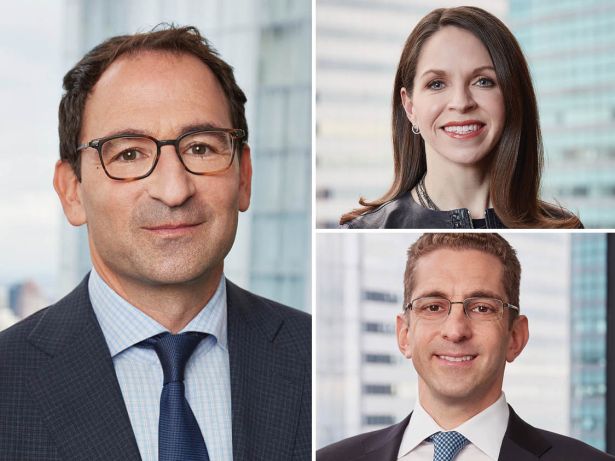 "I'd say we entered COVID-19 in an exceptionally good position because 80 percent of our assets are concentrated in very resilient sectors: warehouse, rental apartments and office," Kathleen McCarthy, the global co-head of real estate at Blackstone, said. "Our office portfolio is primarily either in life science or located in markets that continue to have strong tailwinds."
Those markets aren't the only ones benefiting from strong tailwinds. Blackstone entered 2020 riding high off a stellar 2019 with several impressive transactions under its belt.
Case in point: its $18.7 billion acquisition of U.S. logistics assets from three of GLP's U.S. funds in September, continuing Blackstone's dominance in the industrial sector.
"We have a real emphasis on using the information we have in our portfolio, our global reach and all of the data points available to us from what we own, the transactions we see and the people we interact with," McCarthy said. "We really try to harness that information to inform our investment decisions."
A focus on the logistics sector isn't new for Blackstone; it's something the firm began cultivating after the global financial crisis. During Goldman Sachs' "The Way Forward" conference in early July, Jonathan Gray said: "If you went back over time and if you were hosting a party for real estate, the popular kids would have been the big regional shopping malls or the fancy, tall office buildings. At the very back of the line, waiting outside, would have been the warehouses." Not any more.
With the pandemic exacerbating consumer trends that were already in motion, such as a lean toward e-commerce, the sector is now red-hot.
But McCarthy said that part of Blackstone's strength is its ability to participate in deals regardless of size.
"We're able to do both very large transactions — like GLP — and because of the presence we have in so many markets, we can find small transactions as well that enable us to grow the portfolio we own. That's something I personally feel very proud of in our business — we really created a team that can do both."
In another blockbuster 2019 transaction, Blackstone Real Estate Income Trust snapped up Bellagio Real Estate in Las Vegas from MGM Resorts International for $4.25 billion in October; this might have sounded catastrophically timed, given what's happening currently in Vegas, but as part of the transaction, MGM Resorts will lease the property and continue to manage, operate and be responsible for all aspects of the property on a day-to-day basis. The JV owns the property and receives rent payments which have not stopped even in the pandemic.
"What attracted us to that investment is that it's a super-high-quality asset, but it also enabled us to own the real estate in a highly, highly protected structure that benefits from cash flows from leasing it to a great operator," McCarthy said.
Most recently, Blackstone hit the headlines with one of the most buzzed-about transactions since the pandemic hit —its purchase of a 49 percent stake in Hudson Pacific's Hollywood Media Portfolio, a 2.2 million-square-foot collection of studio facilities and office buildings valued at $1.65 billion.
Blackstone already has a majority ownership stake in Burbank Media District's largest office portfolio, home to entertainment giants such as Warner Bros., Walt Disney and DreamWorks.
"It gave us confidence to make that investment this year," McCarthy said. "We've had this as a theme of focus — putting our capital where the heart of content creation is — so when there was an openness to transact and we had an opportunity to invest, we were well-positioned to make the move."—C.C.