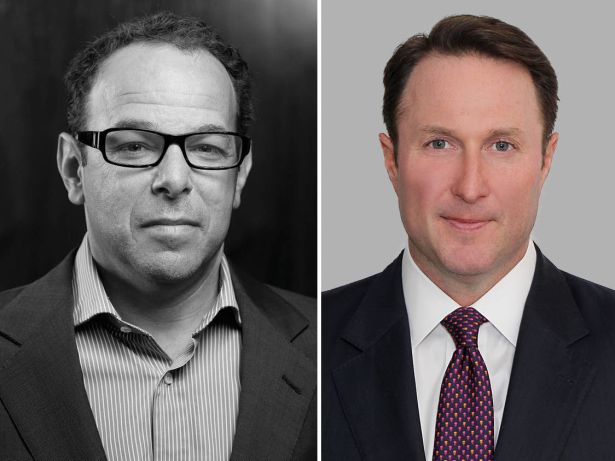 #14
Douglas Harmon and Adam Spies
Co-Chairman of Capital Markets at Cushman & Wakefield
Last year's rank: 21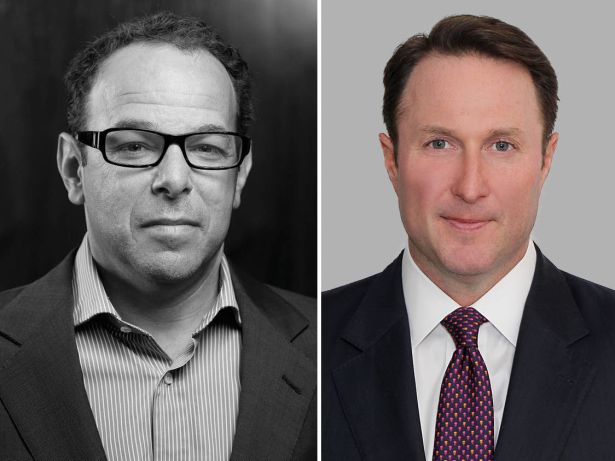 Like everybody else in the world, Douglas Harmon retreated to home quarters when coronavirus struck. After all, he has young children to look after (ages 5 and 8) and a father in his mid-80s. (His father, James Harmon, is the former president of the Export-Import Bank.)
But one would be foolish to think that Harmon, and his co-chairman at Cushman & Wakefield, Adam Spies, have been frittering away the time on sourdough starters and "Tiger King."
Pandemic or not, Harmon and Spies are currently trying to find the right buyer for 555 California, (formerly known as the Bank of America Center), the fourth-tallest building in San Francisco, and 1290 Avenue of the Americas, the 2 million-square-foot tower hugging up against Rockefeller Center, both on behalf of Vornado. (Another party that owns a piece of both properties: President Donald Trump.)
Which is not to say that Harmon and Spies have been starry-eyed or overly sanguine about the problems that the market faces. "The pandemic is whipsawing commercial real estate," Harmon told Commercial Observer. "It's definitely exacerbating the problems pre-pandemic with retail and hotel, and it's applying unique pressure on office."
Still, even with that sober assessment, it's difficult not to have a lot of faith in Harmon and Spies' abilities. When the pandemic struck, the team was coming off yet another banner year of nine- and 10- figure deals, which would make a normal real estate broker blush.
They organized the recapitalization of 237 Park Avenue, with David Werner buying a 40 percent stake in the building (which was valued at $1.2 billion); they sold the Putnam portfolio, a collection of some 2,800 units of rent-regulated housing from Brookfield to L+M and Invesco for $1.2 billion; they sold the Coca-Cola Building (711 Fifth Avenue) — twice! First to Nightingale and Wafra for $907 million, and then only a month later to Michael Shvo and Bilgili Group for $955 million. (No word yet on whether they could get their own office-flipping reality show on A&E.)
But as impressive as all those feats are, we still have to bow before Related and Allianz's $2.2 billion sale-leaseback deal with WarnerMedia at 30 Hudson Yards, where Harmon, Spies and Kevin Donner represented WarnerMedia. It's the kind of deal on which to hang a career. Of course, as impressive as that deal was, it failed to break a New York City office record. That honor is still held by Google's $2.4 billion purchase of Chelsea Market from Jamestown in 2018, the largest office deal in New York real estate history. (But Harmon and Spies represented Jamestown on that one, too.)—M.G.