Hackman Plans Another Billion-Dollar Studio Redevelopment in LA
Radford Studio Center Plan calls for the addition of 1 million square feet for soundstages and support space
---
---
The economy is stalling, but Hollywood is still humming. 
Amid historic demand for soundstage and studio space, Hackman Capital Partners (HCP) — owners of the 1.2 million-square-foot Radford Studio Center in Los Angeles, among many other properties — announced plans to modernize the 55-acre production campus and invest an estimated $1 billion in new facilities and operations. The plan calls for the addition of approximately 1 million square feet for 20 to 25 soundstages, as well as production office and support facilities, and general office space.
The project will create $2.37 billion in economic output during construction, according to a study by the L.A. County Economic Development Corporation (LAEDC). Once operational, Radford Studio Center is expected to generate $5.5 billion annually in new economic output and support an estimated 8,070 direct jobs on site.
The plan comes nearly two years after HCP announced a $1.3 billion redevelopment project at the historic Television City studios in the Fairfax District. Additionally, the firm said in October 2022 that it raised $1.6 billion for its studio empire.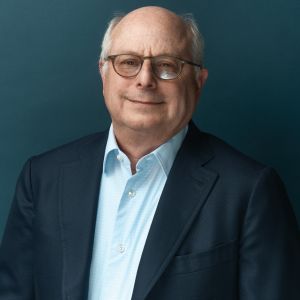 HCP acquired the Radford Studio Center for $1.85 billion in 2021, and operates the campus in partnership with its affiliate The MBS Group. Radford Studio Center, originally Mack Sennett Studios, opened in 1928 and has been home to popular movies and shows, including "The Mary Tyler Moore Show," "Gilligan's Island," "Seinfeld," "Will & Grace" and "That '70s Show." Today, the studio hosts dozens of productions each year while also serving as home to CBS News' L.A. bureau, KCAL News, and "Entertainment Tonight."
"Parts of the studio are severely outdated," Michael Klausman, president of Radford Studio Center, said in a statement. "What we're doing is keeping the facilities that are up to date and replacing obsolete spaces with the modern soundstages and production facilities that today's content creators demand."
Although L.A. has more soundstages than anywhere else in the world, the region faces an acute shortage of studio space, with studios operating at close to 100 percent capacity. Waitlists for those spaces can be five film productions deep. A study published in October 2022 by Deloitte found that soundstage supply would need to more than double to meet demand.
"While Los Angeles struggles to accommodate historic demand for production, other states and countries are racing to build new facilities," said Stephen Cheung, president and CEO of LAEDC. "To maintain our edge as the content creation capital of the world, Los Angeles needs more state-of-the-art soundstages and production space."
Gregory Cornfield can be reached at gcornfield@commercialobserver.com.