LA Office Market's Post-Pandemic Realities Take Shape
---
---
The rise and fall of office space has been heralded countless times over the last year. Without a doubt, the COVID-19 pandemic changed the way in which we approach work and think about the workplace. 
Now, with vaccinations widespread, social distancing restrictions relaxing and people returning to the office, the key drivers for workplace strategy after the pandemic are becoming increasingly clear. While many dimensions of the future of work remain unknown or in flux, my interactions in recent months with many of the L.A. region's largest office occupiers have underscored the sector's evolution to come.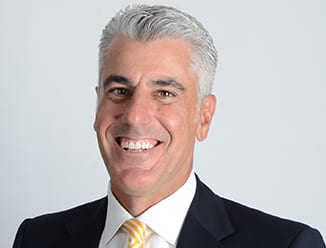 First, let me say that people are returning to the office. With Los Angeles in the yellow tier, I can already see traffic near our downtown office picking up. And the numbers bear that out: According to Kastle Systems, which tracks physical occupancy, office users have been steadily returning to the workplace with occupancy climbing consistently in L.A. as in other metros across the U.S. 
My team and I are more regularly heading into the office these days as well, and each time I see more and more people who are excited to be back, looking forward to camaraderie and in-person collaboration after a year of Zoom calls. 
Camaraderie and collaboration are also what my clients are emphasizing when they are thinking about their long-term workplace strategy. A yearlong experiment in remote work has demonstrated that our economy can keep functioning virtually, but that we are spending down social capital accumulated during years of in-person interaction. 
For the region's most dynamic occupiers, the pandemic illuminated the real value of office space: fostering catalytic interactions, not creating desk space for solo work. 
As a result, office users are increasingly embracing space that supports organic creativity. This is especially true for Los Angeles' deep base of creative workers, including those in the arts and entertainment sector. 
Even in the midst of the pandemic, we signed several high-profile leases with leading creative companies eager to maintain their footprint to support their workforce. For them, the need for intense collaborative creativity makes shared working space a necessity, not a luxury.
Beyond the increased emphasis on collaboration, the workplace of the future is likely to reflect other post-pandemic realities. For instance, occupiers of all sizes have an intensified emphasis on health and wellness. High-quality air filtration systems have gained importance during the pandemic, and many offices now take a proactive and holistic approach to wellness. Outdoor space, for example, has become an especially prized amenity. 
Lastly, in an era of increased focus on environmental and social issues, the physical workplace has become an important reflection of values and a tool for fostering inclusive culture. The office is a concrete manifestation of a company's values, and I am seeing tenants of all types rethink how they use their workplace in a way that magnifies company culture. 
As more and more people return to the office in the next few months, I am eager to see this evolution in workplace strategy take hold. Los Angeles is a city that is no stranger to reinvention, and we can be certain that the region's office space is poised for exciting reimagining.
Todd Doney is a vice chairman at CBRE who specializes in office leasing in Los Angeles.