CRE Playing Catch-Up On Diversity and Inclusion, CO Panelists Say
---
---
Commercial real estate firms are taking key steps to tackle diversity initiatives, but many more forward strides are needed in order to bring the industry up to the standards of other professional business fields.
Panelists at Commercial Observer's inaugural "Diversity & Inclusion" forum on Feb. 25 said the industry has been taking important steps recently in tackling diversity initiatives, and can take a page from the banking world to accelerate efforts.
"The good thing is we don't have to reinvent the wheel," Nadine Augusta, chief diversity, equity & inclusion officer (DEI) at Cushman & Wakefield, said during an opening roundtable discussion. "We have the lessons of banking and finance. There are definitely a lot of best practices there, but there are also practices and things they tried that didn't work. We can learn from all of that."
Augusta arrived at Cushman in December, after previous stints leading diversity and inclusion efforts at Goldman Sachs (GS) and Bank of America (BAC). She said those banking giants have been addressing DEI programs for more than 20 years. She hopes real estate companies can eventually foster similar infrastructures with policies, practices, culture and recruiting.
Toby Dodd, tri-state president of Cushman & Wakefield, moderated the fireside chat with Augusta.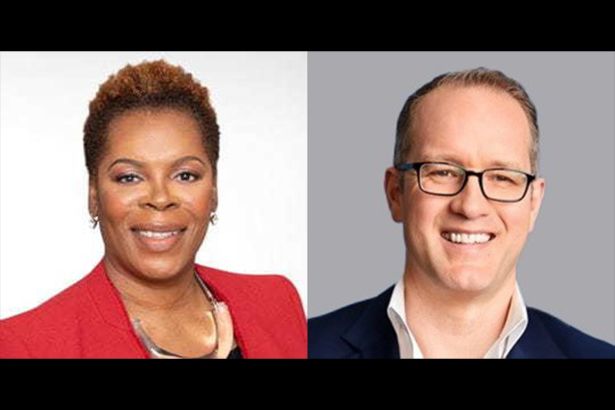 Cushman's recent recruitment efforts to enhance diversity have included forming partnerships with historically Black colleges and universities (HBCUs), and Augusta said the firm is exploring other organizations to team with the goal of diversifying its workforce. She said another big focus has been ensuring that company benefits adequately serve the company's broad employee needs.
"Real estate tends to be a generational ownership type of asset," Chad Tredway, managing director and head of real estate banking at JPMorgan Chase (JPM), said during the first panel, "A Look Back & Plan For Moving Forward: How Leaders Are Tracking Progress & Catalyzing Change," when noting why the industry has been slower with diversity advancements than other business sectors. "It's a very, very, very small group of people that controls a lot of assets, so, for those reasons, you just aren't seeing a lot of diversity."
Tredway said he sees positive signs of a changing landscape with CRE diversity, as more clients and bank CEOs speak out on the importance of adding more people of color, given that the buying power of Blacks and Hispanics is close to $4 trillion. He said a diversified workforce makes economic sense to reflect demographic trends in the country that will, in turn, drive more minorities to seek out CRE services.
Melissa Gliatta, COO at Thor Equities, said exposing more college students to the real estate profession through internships will help expand the talent pool beyond traditional sources. She said Thor has emphasized making sure the firm's interns are diversified, and many ultimately get hired.
The first panel — moderated by Michael Barker, a partner at Fried, Frank, Harris, Shriver & Jacobson and chair of the firm's Diversity and Inclusion Committee — also featured Margaret Anadu, global head of sustainability and impact at Goldman Sachs Asset Management, and Tara Stacom, an executive vice chair at Cushman & Wakefield.
Beyond recruiting, panelists emphasized the importance of assuring that minority, women and LGBTQ employees feel comfortable in day-to-day work settings. Stacom also stressed the role managers can play in ensuring that employees feel comfortable speaking about sensitive topics like race. 
"There are these hidden unknown biases that just exist — and they have, obviously, for a very long time — and people don't really realize that they are doing it, or not allowing someone to speak, or people are feeling uncomfortable about speaking because of some other things going on in the room," Stacom said. "As a team leader or as a manager, you just have to have your ears completely pricked to understanding that, to get past it all, it's not easy; it takes someone with great fortitude and making it their priority."
While employees can help drive progress, panelists emphasized that commitment at the top is necessary to enact meaningful changes. This includes a commitment from CEOs to recruit from channels that differ from traditional elite colleges where firms have a history.
"I have always found that real estate is so unique, in that, there is a desire for de-risk hiring through familiarity," Cedric Bobo, CEO and co-founder of internship program Project Destined, said during a second fireside chat moderated by Laurie Grasso, a partner and co-head of global real estate practice at Hunton Andrews Kurth LLP. "The desire to de-risk sometimes works against diversity, unless you have programs that scale diversity and have processes where it is very easy to get access to that talent."
Bobo said Project Destined, which trains urban youth and military veterans, built a mentoring program for PGM Real Estate focused around Howard University after the firm said they were seeking more access to HBCUs. It resulted in students ultimately receiving job offers. He added that mall giant Unibail-Rodamco-Westfield also interviewed a Project Destined student in late February who got an offer on the spot.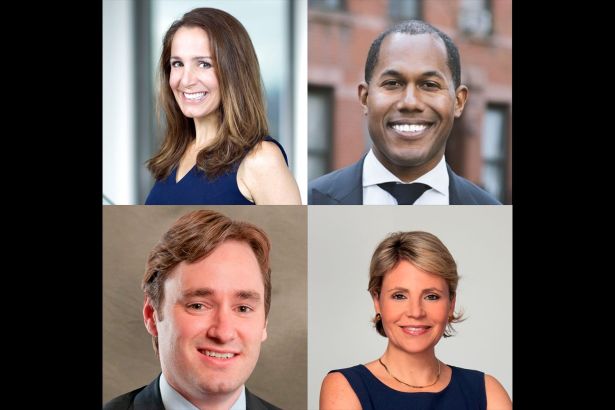 The second fireside chat also featured Tim Johnson, global head of originations for Blackstone (BX) Real Estate Debt Strategies and chair of BRE's diversity and inclusion task force, and Christi Karandikar, executive vice president, human resources for Unibail-Rodamco-Westfield.
Johnson said establishing partnerships with companies like Project Destined is crucial to aid human resources professionals in advancing diversity measures, especially at smaller CRE firms that may lack depth. He said the entire CRE industry needs to work toward expanding networking opportunities for minorities and it can't be just left up to individual firms. 
"I think when you think about diversity and inclusion as a whole, the essence of the work is cultural, behavioral change, and I think we're all naturally resistant to change to some extent," said Dawnita Wilson, vice president of diversity and inclusion at developer JBG SMITH, during the second panel, "An Inside Look at the CRE Industry & Analysis of Market Sector Challenges."
Kate Byford, head of agency finance at Capital One (COF), said part of the resistance Wilson referenced stems from the diversity topic being uncomfortable for many, and stressed that CRE leaders need to take more ownership of this issue so more are comfortable discussing it.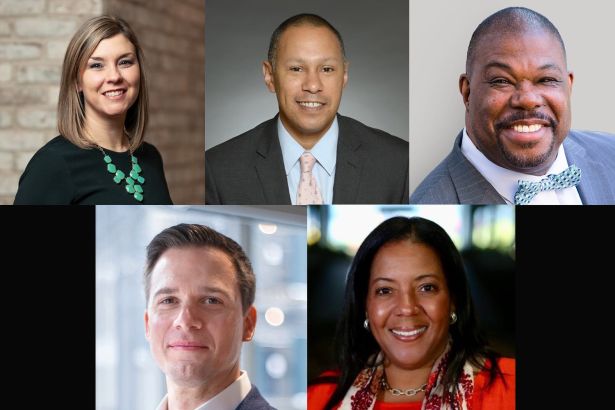 The second panel — which Commercial Observer staff writer Chava Gourarie moderated — also featured Jason Golub, vice president of DEI at Walker & Dunlop; D. Edward Greene, managing director of affordable housing finance at Lument; and David Margolius, executive vice president for the New York Metro region at Shawmut Design and Construction.
"There is like a natural resistance that you see with people who are used to doing things a specific way, and now you ask them to kind of open the funnel more and change what they are doing," Golub said. "I do understand where that resistance comes from, but you have to educate your leader to understand that it will actually lead to better business results if you bring more people under the tent."
Golub added that he also sees resistance to changes on the inclusion front because of workers "being afraid to say the wrong thing" and a lack of knowing how to properly communicate concerns. He said this "passive resistance" that prevents advancements with inclusion programs is a "significant" problem that CRE executives should take seriously.
Internal audits and task forces can serve as an important function toward helping CRE firms enhance their DEI policies, according to the panelists.
"We're going to be better as a company if we improve our goals each and every year," David Garten, senior vice president for corporate communications, ESG initiatives and external affairs at RXR Realty, said during the third panel, "Mapping Change: A Case Study-Driven Conversation on Creating Greater Equity."
"At the end of the day, it's not a final destination," Garten added. "We're not going to reach the end of this and say we're at the pinnacle of diversity, equity and inclusion. This is something we will have to continue to refine and continue to do better."
Scott Rechler, RXR's chairman and CEO, said in opening remarks before the third panel that the firm opted last summer to establish a racial equity working group featuring members of each department. Rechler said the initiative, which was formed in response to the killing of George Floyd and racial injustices exposed during the COVID-19 pandemic, focused on every aspect of RXR's business to determine ways to improve DEI efforts. He said the approach is focused heavily on the four L's of listen, learn, lean and lead.
The third panel — which Cathy Cunningham, CO's co-deputy editor and finance editor, moderated — also featured Allie Barot, RXR's chief human resources officer, and Joanne Minieri, COO of RXR development and construction services and senior executive vice president of RXR Realty.
"We really wanted to have more specific goals and measures to steer us in this effort, and that really resulted in what we are calling our diversity, equity and inclusion, or DEI, placemat," Barot said. "That is really just a visual that consists of our vision, our mission, our goals, our activities and measures of success all wrapped up into one place."
Barot said the racial equity working group will provide a blueprint toward helping RXR achieve its external goal of being known as a "corporate DEI champion," which will, in turn, foster more diverse talent. She said strengthening inclusion efforts would also boost RXR by adding more creativity when differences are more embraced.
Minieri noted that RXR was awarded "signature project status" on two ongoing construction projects, because of the number of minority and women workers in the field and contractors that were hired. She said that achieving this type of success takes a committed focus from seeking out candidates at job fairs to communicating with community groups.
"These conversations are challenging us not just to say we want to grow representation, but also to say, 'look at our culture, look at our best practices' — not try and change who we are, but really try and add to the culture in a very positive way," Nailah Flake-Brown, managing director in Brookfield (BN)'s real estate group, said during the fourth panel, "Laying the Groundwork for Change: High-Level Insights on Increasing Diversity, Equity & Inclusion."
Flake-Brown cautioned that taking incremental steps toward improving racial diversity, rather than trying to achieve goals too quickly, would lead to more long-term success. She said the DEI efforts need to be spearheaded in the context of a company's culture to avoid "forcing" new practices before the company is fully ready to tackle them.
Pranika Uppal Sinha, DEI manager at real estate investment and finance company Greystone, noted that she joined the firm in January as its first head of DEI. Last year, Greystone formed a DEI committee, which Sinha said has remained a helpful resource. The company will also soon create an advisory council that will help align goals within the business.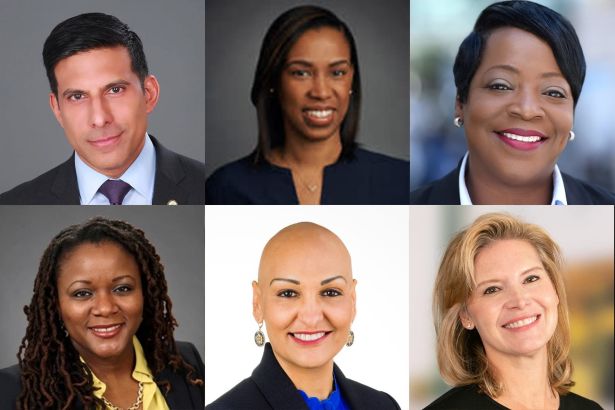 The fourth panel — which Sam Chandan, dean of New York University's Schack Institute of Real Estate, moderated — also featured Debra Hudnell, senior vice president of human resources at Silverstein Properties; Lisa Moving, inclusion and equity director with Turner Construction Company; and Janet Woods, vice chair and Northeast lead for brokerage Savills.
Woods said that while DEI progress has been slow in her more than 30 years in the CRE industry, some important steps have been taken in recent years. These include two employee resources groups Savills formed that are helping with recruiting and retention. She added that Savills has also created what it calls a Black Excellence United group and a Women's Initiative Network, as well as a Building Inclusion and Diversity board. A junior broker development program was also established to aid diversity recruiting efforts.
Hudnell said Silverstein has a robust internship program that results in many interns from diverse backgrounds in poor communities getting hired after college. She stressed that having diversity at the senior leadership level is essential to successfully expand diversity and retain employees.
Sinha said that while recruiting is an important piece of DEI, companies should also prioritize internal improvements that can lay the foundation for a strong culture long term.
"I think educating people about different perspectives, experiences, allowing them to self-reflect and self-interrogate about a variety of different things that they may not know about is so important," Sinha said. "The facets of DEI is not just getting people in the door, but then also making sure that there is a culture of belonging and how you support that within the culture that you have within the organization."
Allie Barot
,
Cedric Bobo
,
Christi Karandikar
,
David Garten
,
David Margolius
,
Debra Hudnell
,
Edward Greene
,
Howard University
,
Hunton Andrews Kurth LLP
,
Janet Woods
,
Jason Golub
,
Joanne Minieri
,
Kate Byford
,
Laurie Grasso
,
Lisa Moving
,
Lument
,
Margaret Anadu
,
Melissa Gliatta
,
Michael Barker
,
nadine augusta
,
Nailah Flake-Brown
,
New York University
,
PGM Real Estate
,
Pranika Uppal Sinha
,
Sam Chandan
,
Scott Rechler
,
Shawmut Design and Construction
,
Tara Stacom
,
Tim Johnson
,
Toby Dodd
,
Turner Construction Company
,
Unibail-Rodamco-Westfield
,
Walker & Dunlop
,
Bank of America
,
Blackstone
,
Brookfield
,
Capital One
,
Cushman & Wakefield
,
Goldman Sachs
,
Greystone
,
JPMorgan Chase
,
Project Destined
,
RXR Realty
,
Savills
,
Silverstein Properties
,
Thor Equities