Morningstar Hires New CMBS Head
---
---
Kurt Pollem, an executive with lending and securitization experience, has been hired to lead Morningstar Credit Ratings' commercial mortgage-backed securities analysis, according to an announcement from the company.
The rating agency has been without a CMBS chief since June, when the last executive in the job, Lea Overby, left Morningstar to lead CMBS research at Wells Fargo. Pollem will report to Brian Grow, Morningstar's president.
"After a lengthy recruiting process with many highly qualified applicants, we are excited to have Kurt join our CMBS team to expand our coverage and enhance our rating process," Grow said in a statement.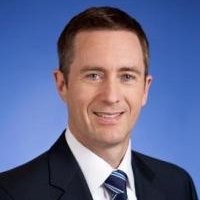 Pollem served most recently as a managing director at Annapolis, Md.-based Hannon Armstrong Sustainable Real Estate, where he worked on securitizing loans that backed environmentally beneficial upgrades to commercial buildings. Before that, he co-managed Guggenheim Securities' conduit-lending platform, and rated commercial mortgage bonds as a senior analyst at S&P Global Ratings. Pollem earned a bachelor's degree in economics from the University of California, San Diego, according to his LinkedIn profile.
Morningstar, along with Kroll Bond Rating Agency, has angled to chip into the market share controlled by the rating industry's three major players, S&P, Moody's Investors Service and Fitch Ratings since the financial crisis, when that trio of industry stalwarts saw their reputations dinged for overrating the stability of American mortgage bonds.
As of the end of last year, Morningstar maintained ratings on 2,530 trusts behind asset-backed securities and employed 61 analysts and 16 supervisors, according to its regulatory filings. S&P, by contrast, had ratings on 43,760 asset-backed trusts, with 1,453 analysts and 129 supervisors collecting paychecks.
A spokeswoman for Morningstar said that Pollem was unavailable for an interview because he was still settling in to his new office.
Brian Grow
,
Fitch Ratings
,
Guggenheim Securities
,
Hannon Armstrong Sustainable Real Estate
,
Kroll Bond Rating Agency
,
Kurt Pollem
,
Lea Overby
,
LinkedIn
,
Moody's Investors Services
,
Morningstar Credit Ratings
,
S&P Global Ratings
,
San Diego
,
University of California
,
Wells Fargo