Why a Merger Wave Washed Over Manhattan CRE in 2014
---
---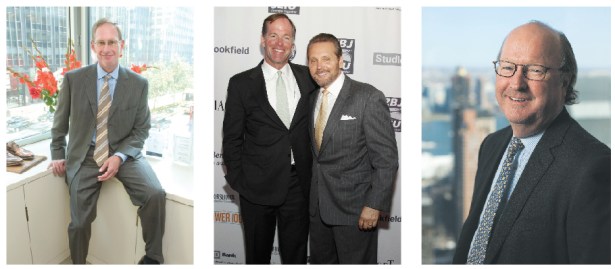 On New Year's Eve, Cushman & Wakefield (CWK) closed on its acquisition of Massey Knakal Realty Services, thereby finishing the last big commercial real estate merger in a 2014 full of them.
Other large-scale takeovers included DTZ's acquisition of brokerage Cassidy Turley (which followed private-equity firm TPG Capital's takeover of DTZ, a property services firm); and London-based brokerage Savills' acquisition of New York tenant-rep brokerage Studley. CBRE (CBRE), the city's biggest commercial brokerage, also acquired 10 different firms worldwide, including real estate consultancy IVI International, which is based in White Plains.
There were also smaller moves, such as Corvex Management's 7.1 percent stake purchase in American Realty Capital Partners, the Manhattan-based real estate investment trust beset by an accounting scandal; and BGC Partners, which, among other entities, owns Newmark Grubb Knight Frank, bought Apartment Realty Advisers, the national investment brokerage out of Burlington, Mass.
Also, a couple of sources told Commercial Observer in late December that CBRE was negotiating to buy RKF, a leading retail brokerage. CBRE declined to comment and RKF head Robert K. Futterman did not respond to a request for comment although Mr. Futterman previously told CO he was not selling his firm.
Underpinning these symbiotic relationships are three market fundamentals, including two that stomped through the commercial real estate marketplace in 2014—and that show no signs of quieting their footfalls in 2015. For one, M&A activity in general increased dramatically in 2014, greased by a stronger economy, record-smashing stock markets and low financing rates. Through Dec. 22, 2014, 38,808 mergers and acquisitions closed worldwide, according to Thomson Reuters, up from just over 37,000 during the same period in 2013. Moreover, the value of these deals—$3,389,577,700—was the highest since 2007, before the economic crash.
Another reason is a simple truth of the industry: Larger real estate services firms can provide more services, a kind of one-stop shop for larger clients. "There is a need for corporate tenants to be serviced a very different way," said Ron Lo Russo, the tri-state president of C&W, "that can only be serviced by these large, robust platforms that can offer complete services to them."
Finally, the market nationally, and especially in New York, is proving remarkably strong by nearly any measure. Massey Knakal's statistics showed that the total volume of New York City investment sales during 2014's first three quarters was almost $39 billion—more than for all of 2013. Manhattan office rents rose in 2014 compared with the year before, and apartment rents in the borough and elsewhere were also up, making investment in the multi-family sector all the more appealing.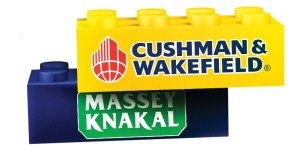 The New York moves are part of a national trend, too. Through Dec. 22 of last year, there were 442 mergers and acquisitions among non-residential real estate firms based in the United States. That marked an increase from the 436 deals during the same period in 2013, according to data from Thomson Reuters. Worldwide, commercial real estate M&A was also up year-over-year, to 1,308 from 1,218. Financially, these 2014 U.S. deals were valued at $45.98 billion.
The number of mergers and acquisitions as well as the marquee names does not mean that the ranks of commercial real estate brokerages in New York City are shrinking overall. The number of bigger players is definitely dwindling, however, as M&As create all-in-one shops for larger clients, including corporate tenants. Think of accounting of the accounting industry, with its legions of independent CPAs but its dominant Big Four firms, such as Deloitte and Ernst & Young. The strong real estate market and the recovering economy are also driving the deals.
"I don't think we're going to get to just a few firms," said Peter Hennessy, the tri-state president of Cassidy Turley. "I think what you're going to get is those firms that are global in nature, that have the ability to service in different ways. And there will still be room for small and mid-size firms. I don't think the number of firms can narrow so significantly."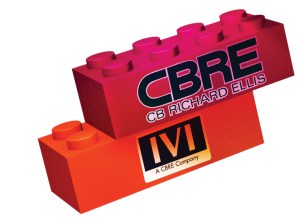 The city's modern era of commercial real estate M&A likely commenced almost exactly a dozen years ago now, when CBRE closed on its approximately $415 million acquisition of Insignia Financial Group in February 2003. CBRE kept the trend going with its $2.2 billion takeover of Trammell Crow in late 2006. That same year, Eastdil, one of the city's leading investment sales brokerages, merged with Secured Capital out of Los Angeles. Eastdil itself was by that time under the Wells Fargo umbrella. In May 2007, C&W bought a controlling interest in real estate financing firm Sonnenblick Goldman (it absorbed the entire firm in 2012).
The trend, then, is nothing new, but the pace of it is.
Although those involved in the biggest 2014 deals declined to talk about the specifics of their transactions, all point to the same general causes. Take C&W's purchase of Massey Knakal (the purchase price has not been officially disclosed, though some press reports have pegged it at around $100 million).
Massey Knakal was one of the busiest investment sales firms in the New York City region, having brokered more than 5,000 transactions with a market value of more than $21 billion since its founding in 1988. Much of that deal-making came in the middle of the region's marketplace, those properties trading for between $500,000 and $50 million. A recent Wall Street Journal analysis estimated that Massey Knakal, in fact, brokered about one-fifth of such deals in the city.
C&W, on the other hand, has long played in a pricier sandbox, brokering nine-figure deals or higher and working extensively in other sectors of the industry, including office leasing. Massey Knakal strictly focused on representing property sellers. Moreover, C&W has more than 16,000 employees globally; Massey Knakal had about 250 total in the New York City region. One side of the deal is much bigger, then, but the smaller side offers an in to a part of the marketplace the bigger side left largely unworked.
"It's kind of time meets opportunity," said Mr. Lo Russo. He added that the firm had been investing in its "foundation cities," including New York, and part of that investment was an expansion of services. Plus, Mr. Lo Russo said, several C&W executives had long-standing relationships with top people at Massey Knakal, including founders Paul Massey and Robert Knakal, both of whom have joined the bigger firm in leadership roles.
The same dynamic held for DTZ's acquisition of Cassidy Turley. Despite being one of the world's largest real estate services firms, with more than 26,000 employees in offices worldwide, Chicago-based DTZ was a virtual unknown in the New York region when it moved at the end of last year to subsume Cassidy Turley (it was also reported to be a contender for Massey Knakal). Cassidy Turley, with around 3,700 employees, and a stronger presence in the city, was itself born of a series of mergers in the latter half of the last decade, which included the old Colliers ABR in New York.
"Over the last four years we've gone a long way to building a strong national platform," Mr. Hennessy said, "but that was only going to take us so far." Enter DTZ and an immensely larger platform, especially given the takeover of DTZ by TPG Capital. As a September press release from Cassidy Turley put it, the merger allowed the firm "to more effectively serve its clients and compete for new business anywhere in the world."
Savills bought Studley in a $260 million for much the same reasons. The brokerage has more than 500 offices globally and some 27,000 employees—but it barely touched New York City, or much of the U.S. for that matter. The Journal estimated that less than 1 percent of Savills' $1.5 billion in revenue in 2013 came from the U.S.
It now gets access to Studley's nearly 600 employees in 25 offices nationally, including in New York, where the smaller firm has long been one of the most active tenant rep operations. And Studley, in turn, gets Savills' vast European and Asian contacts. Studley's top 500 domestic clients, in fact, have more than 9,000 locations in Savills' non-U.S. markets, according to a release about the merger.
"It was really a client-driven solution," said Mitchell Steir, the chairman and CEO of Savills Studley (he held similar roles at Studley). "The world is getting smaller. … Both firms needed to fill holes both in terms of international talent and locations in order to serve their clientele."
All indications are that this strong real estate market, and stronger economy, will continue in 2015. That could mean 2014's M&A activity is but the start of something.
"I think by everybody's measure, if you speak to them," Mr. Lo Russo said, "they say there are probably lots more legs to this recovery still left in it."