Mt. Sinai Hospital Set to Open Dialysis Center in East Harlem
---
---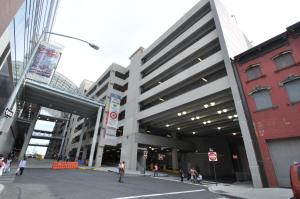 Mt. Sinai Hospital has inked a deal to open a dialysis center in East Harlem.
The community-oriented dialysis center will take 14,500 square feet on the fourth floor of 520 East 117th Street, more commonly known as the East River Plaza. The center will offer direct access from the parking garage and from internal vertical transportation. 
"Medical spaces and uses are becoming a growing sector of retail," explained David Blumenfeld, vice president of Blumenfeld Development Group. "Hospitals can run much more efficiently and attract many more patients in these types of locations. The costs of an operation like this in a hospital are much higher due to the regulations and infrastructure costs. Plus, patients like the convenience of going to a retail center versus a hospital for these types of services." 
The center will join several retail tenants, including Planet Fitness, which Commercial Observer previously reported, as well as Target, Costco, PetSmart, Aldi, GameStop, Burlington Coat Factory and Bob's Discount Furniture.
Mt. Sinai's in-house broker, Tom Ahn, represented the firm in leasing negotiations with Blumenfeld Development and Forest City Ratner Companies, the two co-owners of the development. 
"East River Plaza represents the best of public-private partnerships in action," noted Bruce Ratner, executive chairman, in a release. "[It offers] a much needed boost to the economy of New York City while providing new shopping opportunities for East Harlem residents and all New Yorkers."